Jewish World Review July 14, 2004 / 25 Tamuz, 5764

David Grimes
Turning sand into gold
http://www.NewsAndOpinion.com | A Nokomis man has made headlines and, more importantly, some money selling plastic bags of Siesta Key beach sand over the Internet.

For as little as $9.50, Greg Nelson will sell you a pound of "world famous" Siesta Beach sand that is reputed to have magical qualities, not the least of them being the power to make otherwise sane people shell out good money for sand.

While I have nothing against Siesta Beach sand or any other sand, for that matter, it's not high on my list of collectibles. For one thing, it would be hard to whip up enthusiasm for your new hobby. I imagine a conversation with a friend or relative going something like this:

"Hey! Would you like to see my bag of sand?"

"No."

But that is not the point. The point is that if there is a market for sand, there must be a market for a lot of other worthless stuff, too, if you could just find someone shameless enough to exploit it. Fortunately, I am free this afternoon, which is why I am offering for sale, for the first time ever …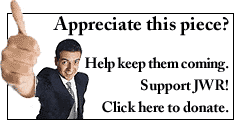 Grass clippings. No, these are not your common, garden-variety grass clippings; these are genuine, authentic East Manatee grass clippings from my very own yard. I personally certify my grass clippings to be anywhere from 25 to 30 percent free of weeds and/or sandspurs. (Fire ants included at no extra charge.) My grass clippings have been known to induce a mild state of euphoria, especially if used in connection with a stiff gin and tonic.

Due to the cheapness and laziness of the homeowner, my grass clippings are guaranteed to be pesticide- and fertilizer-free, unless one of the dogs happened to be wandering around that particular area. Because of their many therapeutic qualities, my grass clippings make an excellent birthday or anniversary present for that "special someone" on your list.

Don't delay! Buy my grass clippings now, before the rainy season ends and my yard reverts back to its natural state of mottled dirt.

Opening bid: $19.99 per sack.

Dog hair. Personally donated by our two pugs, Satan I and Satan II, this dog hair is unsurpassed in its ability to attach itself to clothes, furniture, passing airplanes, etc. Are you unwilling to spend $800, $900 or even as much as $1,000 for a purebred pug puppy? Not to worry! Just buy 5 or more pounds of our dogs' hair and you can knit one of your own! (Internal organs sold separately.)

Our pug hair is reclaimed directly from our state-of-the-art vacuum cleaner bag and is guaranteed to be 100 percent brown. A nice, rounded wad of our dog hair makes an excellent wedding centerpiece or mantel decoration. If you are not completely satisfied with your dog hair, return it and we'll send you even more.

Opening bid: $39.95 per ball.

Empty soda cans. These cans have been retrieved, at great personal peril, from underneath our teenager's bed. Some of the cans are of recent vintage; some may date all the way back to the middle years of the Clinton administration. If you are a history buff, this is the item for you!

Since we basically clean under the teenager's bed with the help of a stout rake, there is an excellent possibility that your empty-soda-can order will also include some petrified French fries, a few random shards of pizza and a dirty sock or two. These "bonus" gifts are yours to keep at no extra charge. Take advantage of this terrific offer today before the EPA comes in and declares his bedroom a hazardous waste site!

Opening bid: $79.95 per cube.
Appreciate this column? Sign up for the daily JWR update. It's free. Just click here.


JWR contributor David Grimes is a columnist for The Sarasota Herald Tribune. Comment by clicking here.

07/07/04: Along came a spider and sat down beside her
06/29/04: There must be a law
06/21/04: The many hazards of TV sports
06/15/04: Computer dust causes a mighty stir
05/25/04: Guess what's coming to dinner?
05/18/04: Dogs have changed for the worse
05/11/04: You rant, you pay
05/03/04: A new generation of civility
04/27/04: Repeat at your own risk
04/19/04: Brits learn grammar from Americans
04/05/04: Got those customer survey blues
03/31/04: Name that planetoid
03/24/04: Mind-melding is not for the squeamish
03/16/04: Write that novel — QUICK!
03/10/04: Turns out robots are as unhelpful as people
03/02/04: Dictators' softer side
02/23/04: Is there life after Ken?
02/18/04: California needs its chi adjusted
02/11/04: Pleeze by sum stuph frum me
02/03/04: A tale of two generations
01/28/04: Warning: Labels on products are getting wackier and wackier
01/21/04: It's a computer! No, it's a side dish! Skeptical? Look under the hood
01/07/04: Nursery rhymes to scare the kids by
12/30/03: Ear-scratcher fingered by police
12/24/03: Gifts for that not-so-special someone
12/18/03: Things we hate to do
12/09/03: Keep your name out of this book
12/03/03: When tots control the world
11/18/03: Danger: TVs falling from above
11/11/03: Songs that won't go away
11/04/03: Keep technology away from the monkeys
10/29/03: A career of sensational regrets
10/22/03: Ig Nobels reward weird science
10/16/03: TV golf needs a kick in the pants
10/08/03: That's geek to me
09/30/03: A man, a woman and a cat
09/22/03: A tale of two spams
09/16/03: Librarian action figure will be taking no guff
09/10/03: Slackers need to remain invisible
09/02/03: No fun in the summertime
08/26/03: The algebra of love
08/11/03: Journey to the center of the pavement cracks
08/06/03: Word dominance by U.S. appears a fait accompli
07/28/03: Ads that are hard to swallow
07/09/03: Keep cows out of the classroom
07/03/03: Little-appreciated facts about unshaven men
06/24/03: Brother, can you paradigm?
06/18/03: Cats, TV not a good mix
06/10/03: In defense of grumpiness
06/04/03: Do we really need keyboards in our Port-A-Johns?
05/29/03: Always a dull men's moment
05/21/03: Bad PC hygiene leads to bugs
05/12/03:Army mops up; Tony Blair doesn't
05/06/03: Grill a hamburger for PETA
05/01/03: Exams spice history
04/23/03: Too much money? Tax me more!
04/14/03: When good gourds go bad
04/11/03: One fish-tale that isn't --- and that's no lie!
04/02/03: Do you really want to know what your dog's thinking?
03/26/03: Pajamas make high school less stressful
03/21/03: It's time to be nice to the French
03/03/03: The ultimate clean and constructive sport
02/12/03: Get a bang out of cleaning with cruise vacuum
02/06/03: Voluntary kindness? Not likely
01/28/03: Signs our economy is on upswing
01/22/03: There may be cash in your old underwear
01/15/03: Banish these words, now more than ever
01/07/03: Coughing as an art form
12/24/02: Parents shell out for missed homework
12/17/02: French government says no to @ symbol
12/11/02: A latecomer joins fellowship of the DVD
12/02/02: Don't worry, be fat, unfit and really happy
11/18/02: Intrigued by a German invention that could get teens out of bed before the crack of noon
11/06/02: A noose by any other name ...
10/29/02: Iranian dogs on notice
10/22/02: Talk about a job that stinks --- literally!
10/15/02: The official world's funniest joke
10/02/02: Japanese turn eyes to computer haikus
09/27/02: Oh, no! Bosses want to know what's on your mind
09/24/02: An airbag, humanity's salvation?
09/17/02: DON'T TRY THIS AT HOME!
09/06/02: Come listen to a story about a man named ... Bill
09/03/02: You're not in preschool anymore!
08/30/02: A charming idea from a brutal, whacked-out, megalomaniacal dictator-for-life
08/26/02: Blubber water? How to put on the pounds by gulping H20
08/21/02: The latest evidence that Mother Nature is out to kill us
08/13/02: Computers, airplanes and Canada don't mix
08/06/02: The sky's not falling? Dang it!
08/02/02: Some fond memories of worst TV shows
07/30/02: Pay my credit-card bill, please?
07/25/02: Something to celebrate
07/22/02: Baseball needs to ban the fans
07/16/02: Hasbro should consider new inaction figure
07/11/02: Decline in trash-talking is harming our mental health? Well, #@%&!
07/08/02 Americans retain right to fork tongues
07/01/02 These laws were made to be broken
06/18/02 Watching enough commercials?
06/03/02 Throwing your vote to the dogs
05/08/02 Hey, Mom, could you spare a dime?: Parents' obligations unending

© 2002, Sarasota Herald Tribune