http://www.NewsAndOpinion.com | Gutenberg invented movable type. Columbus discovered the new world. And a Macintosh computer always costs more than an equivalent Microsoft Windows-based PC.

As my e-mail inbox last week demonstrated, the latter statement — a modified version of something said in this space seven days ago — is not true. Neither are the other two assertions, for that matter. China has movable woodblock printing four hundred years before Gutenberg and Korea used copper type for printing in 1392five years before the German innovator was born. And while Columbus made an important discovery in 1492, he was not the first explorer to reach this part of the planet.

Now, back to Macs, which I've used and enjoyed for the better part of 15 years. While it is true that one can buy an inexpensive PC running Windows (or even Linux for that matter), there's a difference between saying you can get an inexpensive PC for half the cost of Apple's iMac G5, and what some readers' perception was, that one could find the equal of that new Mac for half off.

To clarify: the iMac G5, with a 64-bit PowerPC (stet) processor at its core, is a far more powerful system, processor-wise, than any bargain basement Windows machine. You can buy desktop computers running Microsoft Windows that have 64-bit processors — Intel Corp. and Advanced Micro Devices, or AMD, each offer such CPU chips to computer makers and build-it-yourself users — but the price of such systems can equal or surpass similar Mac configurations. In August, writer Paul Murphy of the online publication LinuxInsider.com made a comparison between a dual-processor Mac G5 system and a dual-processor Intel Xeon box from Dell Computer. Both are 64-bit computers, both have enough power for high-end computing tasks such as scientific computations and computer-aided design.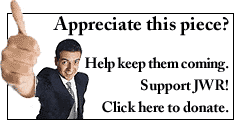 Mr. Murphy looked at Dell and Mac units that had equal amounts of RAM (512 Mbytes), hard disk space (160 GB) and even video memory (128 Mbytes). The Dell system, at $4,009, was $1,010 more expensive than the equivalent Mac, priced at $2999.

At almost every level in the market, Mr. Murphy found that Macs were less expensive than Dell units equipped with similar specifications. E-mailing readers, such as Martin Hill of Curtin University of Technology in Bentley, Western Australia, also pointed out the differences between certain "all-in-one" PC configurations and the iMac G5: you can't equal the latter system's power on the PC side.

Why does the myth persist? Well, old "truths" do die hard: Macs have traditionally had higher "entry system" prices than PCs, and while you can get a very good starter "eMac" computer from Apple, with 17-inch CRT, or cathode-ray tube, monitor built-in for $799, it's not as widely known as some other Mac models, and it has the old G4 processor, not the new G5. Rob Enderle, a veteran technology industry analyst who now operates his own consultancy, The Enderle Group, in San Jose, Calif., says that buyers also pay a premium for Apple's forward-thinking industrial design.

"Design has a cost. You do get what is a very elegant design with the iMac. It is a very attractive box. Neither of the other [all-in-one computers] are on the same page as the iMac," he said in a telephone interview last week.

At the same time, Mr. Enderle believes Apple could do more at the low end to challenge the entry-level machines from Dell, Hewlett Packard and others: "There's a lot of activity in the sub-$800 category," he said. What is the average PC shopper to make of all this? The old Ronald Reagan line the late President used with Mikhail Gorbachev comes to mind: "Trust, but verify." When shopping for a computer, be certain that what you're comparing is equal in power; but also, be sure of your needs. Do that, and the Mac at your local dealer may well be a better buy.
Find this column useful? Why not sign-up for the daily JWR update. It's free. Just click here.
JWR contributor Mark Kellner has reported on technology for industry newspapers and magazines since 1983, and has been the computer columnist for The Washington Times since 1991.Comment by clicking here.