http://www.NewsAndOpinion.com | Coming next weekend is the 228th anniversary of American independence. And while Thomas Jefferson couldn't have dreamed of e-mailing the Declaration of Independence to King George III (what kind of "spam" filter might the palace have had?), there's certainly a fair amount to reflect on computer-wise as it relates to independence.

One form of independence is having external storage devices. The favorite, it seems, is the external hard disk drive, such as the Maxtor OneTouch USB 2.0 drive. A test unit arrived recently with a 160 Gigabyte hard disk installed. Retail price will be between $199 and $210 depending on where you shop.

The Maxtor is actually destined to be part of another hardware test, of which more to come later; but on its own the concept is interesting: set up the appropriate software, plug in the drive, press a button and - bingo - your computer data and programs are backed up in one step.

That's the ideal, and it's something I'll test soon. Transferring a 350 MB file from desktop to backup took about 2 minutes using USB, and while that's not blazingly fast, it's good enough for my purposes. (Those in a mad dash for speed can find the Maxtor One-Touch drive in a FireWire, or IEEE 1394, version that should blaze along pretty quickly.)

Overall, however, the Maxtor One-Touch offers sleek styling and easy usage: there's an on/off switch in the back, the backup switch on the front is separate and impossible to miss. The USB connection is reliable, and there's plenty of software, including backup programs, that come with the drive. More information is online at http://www.maxtor.com.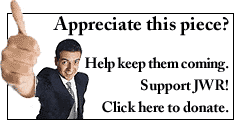 DO I HAFTA? That's a question many kids used to ask when confronted with a household chore or the first day of school. It's also one posed to me, implicitly, by an e-mail correspondent last week.

The writer is a Mac fan, but was ruefully contemplating a move to a Windows notebook PC because their spouse was collaborating with a die-hard Windows user on a project. Fair enough, but, as I told them, it's not vital.

Macs are very, very PC-friendly these days - something mentioned here before. The new version of Microsoft Office 2004 (http://www.microsoft.com/mac/ for information) for the Mac is thoroughly compatible with the Windows-based Office 2003, and earlier versions. Save a file, send it via e-mail or burn it on a CD and you're ready to roll. Incoming Windows-Word files have rarely posed a challenge to me when working on a Mac.

About the only hassle has been WordPerfect, and that only because you need a conversion program, such as MacLink Plus, mentioned here several times before, to make the switch. Or, maybe you don't. If a WordPerfect user saves a file in a Microsoft Word or "rich text" format, it should carry over from PC to Mac with little lost in translation; at worst, I've had to adjust some formatting on WordPerfect files that have made their way to my Mac desktop.

My bottom line advice, which may be useful for those shopping for back-to-school portables, is to stick to what you know best. If the Mac is your thing, try to stay there. In roughly 99 percent of cases, you'll find an easy way to accommodate the Windows users around you, until they come over to your way of thinking, of course.
Find this column useful? Why not sign-up for the daily JWR update. It's free. Just click here.
JWR contributor Mark Kellner has reported on technology for industry newspapers and magazines since 1983, and has been the computer columnist for The Washington Times since 1991.Comment by clicking here.