http://www.NewsAndOpinion.com | Just when I thought the topic of Web-based e-mail services was well in hand, as I did when I wrote about it last week, along comes Yahoo! Inc. of Sunnyvale, Calif., to upset the apple cart.

One week ago, the firm pulled a switch on its millions of e-mail subscribers. Those who signed up for a free Yahoo e-mail account went from 4 Mbytes of free online disk space to 100 Mbytes, more than enough for most personal needs. Those of us who paid a little extra each year for more online e-mail storage are now getting 2 Gigabytes of online disk space, which, the firm says, is 200 times the 10 Mbyte standard of most online e-mail providers.

Oh, and now outgoing e-mails can be as large as 10 Mbytes each, or the size of my very first hard disk drive, nearly 20 years ago.

If the issue of limited disk space has been a hassle for online e-mail users, the promise and presence of Web-based e-mail has not been. The easiest thing in the world - I've done it in Nairobi, Amsterdam and Helsinki, among other places - is to log on and check e-mail via the Web at an Internet cafă or kiosk. Now, having this vast amount of space to store e-mail means a user could, conceivably, funnel their business and personal mail to one location for easy retrieval while traveling.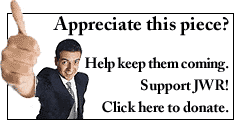 The moves, as tech industry trade magazines have widely reported, come on the heels of Google, Inc.'s "G-mail" experiment, which aims to offer 1 Gbyte of free online storage to its e-mail subscribers. Those who partake of the free G-mail accounts will be flashed advertising that's keyed to their interests and/or e-mail contents, all computer sampled and generated, but free is, well, free, and one gigabyte isn't anything to sneeze at. However, G-mail isn't in general release yet.

Meanwhile, the Yahoo folks believe they have the high ground in the e-mail wars. Yes, you'll have to either subscribe to Yahoo's DSL service (from SBC communications) or pay extra to obtain the giga-storage feature, but DSL has its appeals and those already happy with their Internet access won't mind the $20/year that Yahoo wants for 2 Gbytes of space. That works out to a penny per Mbyte, if my math is correct.

In use, the Yahoo e-mail system truly shines. There's anti-virus software screening, and automatic "bulk mail" filtering. The "bulk" items are put in a separate folder, and don't count against your total e-mail storage space. One click will banish the junk mail, although you can view a list of such messages just in case Aunt Dora used a poor choice of words for her e-mail subject announcing that her daughter was now "free" from that cheat of a husband. ("Free," of course, is one of those "trigger words" that sets off most anti-spam filters.

I also like the fact that Yahoo mail works in two directions: you can set it up to scan your "POP" mail accounts, like the one you have at work or school, but it can also sends its messages, via "POP," the Internet "post office protocol," to your favorite e-mail client. Thus, Yahoo will integrate with Microsoft Outlook or Entourage, Qualcomm's Eudora, or Apple's Mail.app (stet), among others.

With this new hike in storage space, its flexibility for use with an e-mail client, and a rather nice set of filtering features, Yahoo's e-mail might be all that anyone ever needs. The firm will even, for $35/year, let you set up your own Internet domain name and funnel e-mail to "you@you.com" to the Yahoo mailbox.
Find this column useful? Why not sign-up for the daily JWR update. It's free. Just click here.
JWR contributor Mark Kellner has reported on technology for industry newspapers and magazines since 1983, and has been the computer columnist for The Washington Times since 1991.Comment by clicking here.