http://www.NewsAndOpinion.com | It's summertime and the living is, well, mobile. When jetting off to vacations do we really need a PC when at the beach?

There's more than one way to handle e-mail while on the road. Handheld devices such as the Research In Motion BlackBerry and Palm One Treo 600 offer e-mail connectivity and phone services. As long as you are within range of a wireless network, you've got mail.

You can also rack up a three-figure mobile-phone bill unless you have signed up for one of those "all-you-can-eat" data plans offered with most BlackBerry services. AT&T Wireless offers some good service plans involving the Treo 600 as well. Still, it's expensive and, even if the unit is tiny, there's one more thing to lose.

Web-based e-mail is an extremely viable alternative. The most widely known are Hotmail and Yahoo Mail. Each offers decent, accessible e-mail services that are free, if supported by Web ads. You can buy additional mailbox space for both, which is handy if you will be traveling extensively and have only sporadic access to the Internet.

If you subscribe to AOL, you can access e-mail via a Web browser at www.aol.com, and similar Web-based services are available also for MSN and EarthLink customers. Other Internet service providers may offer the same feature. For example, Arizona-based GoDaddy.com, which hosts one of my Web sites, provides Web-based access to e-mail for its customers. It's worth asking your provider whether such a service is available.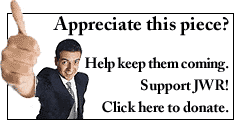 Hooking up back to the "mothership" of corporate e-mail can be easier and more fun, if your organization's computer department is on the ball. Firms using the latest version of Microsoft Exchange now offer a new "face" for corporate e-mail via the Web. The old Web-based "client" software, which is based on Microsoft's Outlook program, is now updated and refreshed to resemble the look and feel of Outlook 2003, the Windows-based e-mail and contact package.

Recently, I used this newer version of Web-based Outlook mail and it's very impressive.

The look itself is clean, modern, and colorful. A monotone gray-and-black color scheme now has blue as the dominant color, and a fresher graphical appearance. Tabs on the left side of the screen offer access to a contact list, folders and other features, as well as a one-click return to the "Inbox." Numerous preferences can be set, including auto-responder messages, such as, "Sorry, but I'm on vacation in Monaco right now. I'll reply, if necessary, when I return."

In short, this Web-based corporate software works and looks very much like its desktop equivalent, making it appealing to those who may feel uneasy about trying something new. If your organization's technology team hasn't upgraded to this new software, you might want to suggest it to them.

There is one important caveat for users of any Web-based service. Be very careful about "prying eyes" that might spy your entry of log-on and password information.

If you use certain "public" e-mail terminals, ask if any "keystroke logging" software is used. A nefarious person could harvest your information to enter your corporate e-mail account and wreak havoc.

Maybe the best route is just to let e-mail go while you are at the beach.
Find this column useful? Why not sign-up for the daily JWR update. It's free. Just click here.
JWR contributor Mark Kellner has reported on technology for industry newspapers and magazines since 1983, and has been the computer columnist for The Washington Times since 1991.Comment by clicking here.