http://www.NewsAndOpinion.com | Nothing had prepared me for the sight. When I opened the PC's case, I was confronted with a level of dust that is normally found in old attics and other remote sanctuaries.

Perhaps I exaggerate a tad, but there was serious dust and grime inside the old Hewlett Packard Vectra PC. It had rested in its original packing carton for about 19 months. I should have broken it out earlier, I know, but events intervened. Now, I needed it.

Taking the computer out of its box, I saw the fringes of dust and grime on the case and at various other points, such as the small openings in the back for plug-in boards (audio, video and the like) and other ports. Then the snap-open case revealed even more dust within, and finally, I saw the makings of a large ball of lint at the front of the machine.

It's not wise to take a garden hose to a PC and turn the nozzle on full blast. For some reason, electrical components don't like contact with water. So the alternative is to find some compressed air and use it to blow out the dust.

A quick trip to CompUSA led me to something called Air Dr., a product of Chicago-based Digital Innovations Inc. (www.digitalinnovations.com) selling for $12.99. On the plus side, the device is super-compact and its nozzle screws into the main unit, which avoids having the nozzle blow off during use.

On the negative side, I went through the two 16-gram cartridges of compressed air in what seemed like the blink of an eye. Four replacement cartridges are $9.99, and that seems a bit much. Next time, I might do better with the battery-powered air blower the firm sells.

The next step was getting everything plugged in. The HP flat-screen monitor I had was packed away, so I thought I'd try an Apple flat screen I had handy. No luck: The Apple unit would require a special adapter. Back to the closet to dig out the HP screen.

Blissfully, the HP display works like a charm: Its picture is perfect, and the stand includes built-in speakers with stereo sound.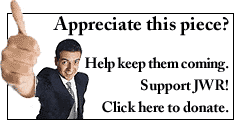 I was less fortunate with the keyboard I first tried. A new product arrived for testing, but it didn't want to work with the Vectra. Back to an older HP-made keyboard, which, thankfully, did its job.

There was one more hill to climb in getting the PC connected to the world, and that was hooking it up to the Internet. A wired LAN connection was possible, but I lacked a cable within easy reach. My solution was to try Belkin's Wireless G USB Network Adapter (www.belkin.com), available for $59.99 from CompUSA's Web site. The installation software performed flawlessly, and within minutes, I was up and running.

With an Internet connection assured, the CD-ROM drive working and my old programs firing up, all should be well. There will be some kinks along the way, but my greatest fear, of dust just disabling the whole thing, was gone.

Next time I put a computer in "deep freeze," I think I'll find a tighter plastic bag to put over it and seal the unit as best I can. And unless I have a proper stand, my PCs will stay off the floor: There's just too much dust down there.
Find this column useful? Why not sign-up for the daily JWR update. It's free. Just click here.
JWR contributor Mark Kellner has reported on technology for industry newspapers and magazines since 1983, and has been the computer columnist for The Washington Times since 1991.Comment by clicking here.