http://www.NewsAndOpinion.com | How far should you as a computer buyer go in letting someone else "put it all together" for you? Two recent offers raise this question for more than just a few of us.

First, it was The Walt Disney Co. that rolled out a $900 child-friendly PC. Last week, Dulles, Virginia-based AOL said they'll ship a PC to your door, with your choice of English- or Spanish-language software, for under $300, so long as you commit to a year of AOL's Internet service. Total price for the basic AOL PC and monitor is around $600, albeit with Internet access as part of the package.

I panned the Disney offering as way too expensive for what's delivered. The firm's outside public relations representative says a demo might change my mind, but that's for the future. A basic look at the components and pricing of the Disney offering still raise questions in my mind.

For example, at Costco stores recently, I saw an all-in-one Sony Vaio PC that is good enough for a whole family to use, let alone the kids. The price was $999, and almost every aspect of the Sony computer outshined the Disney device.

My point isn't to knock Disney, per se, but rather to suggest that diligent shopping - at the discount stores as well as at a good computer reseller such as Best Buy or CompUSA - is very likely to yield more than a couple of choices that meet, or beat, the prepackaged systems.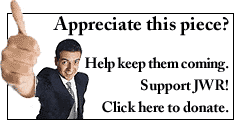 The AOL Optimized PC might make deciding a bit more difficult for some consumers. The basic model includes an Intel Celeron processor running at 2.0 GHz, 256MB of RAM, a 56K modem, a 40GB hard drive, an 10/100MB Ethernet connector an Microsoft Windows XP Home Edition. There's also a 52x CD-ROM drive, a 3.5-inch floppy drive, a 17-inch CRT monitor, a color inkjet printer, speakers, keyboard, and a mouse. (For an extra $100, they'll upgrade the CD drive to a CD-RW and double the hard disk space; that seems a fair price.)

None of this is flashy, but it's certainly enough for most basic computing tasks, such as logging on to AOL, which is of course pre-loaded on the machine.

Also in place is an AOL-branded version of Sun Microsystem's StarOffice software, which handles word processing, spreadsheet and presentation graphics. You can configure the AOL software to run in English or Spanish, and the firm is making an effort to reach Spanish-speaking households with the new product.

It sounds interesting, and if a family is committed to AOL in any event, extending that commitment for 12 months (which is an iron-clad requirement of the PC deal) seems like a fair request.

Again, though, if you wander into any computer store, you might find a newer, faster, better PC for about the same total price of $586.79, or less. Buying your own monitor, printer and Internet access would be extras, but you'd end up with a more powerful machine and no AOL contract hanging over your head.

These are individual choices, and that's what must be stressed here. AOL will offer its PC through Office Depot stores, making it easy to pick up and take home. But while there, a smart consumer might do well to browse some of the other aisles, walking out with an even greater value.
Find this column useful? Why not sign-up for the daily JWR update. It's free. Just click here.
JWR contributor Mark Kellner has reported on technology for industry newspapers and magazines since 1983, and has been the computer columnist for The Washington Times since 1991.Comment by clicking here.