http://www.NewsAndOpinion.com | It's dangerous, we in the product-reviewing business tell ourselves, to make quick judgments based on first impressions of an item. Generally, that's true enough: over time, quirks may be found and problems unfold.

There are exceptions to hard-and-fast rules, reviewing is not composed, as was said of pronouncements from ancient King Xerxes, of "the law of the Medes and Persians which changes not." Flexibility has its advantages.

Perhaps nowhere is flexibility so useful as it is in Sony's Cybershot DSC-P93, a tiny, palm-sized camera which nonetheless yields photos up to 5.1 megapixels, as well as video segments with sound. Those videos are not, in all likelihood, camcorder quality, but they can make for fun e-mails.

The $249 (list) camera hit the shelves at the end of April, and a test unit will hit the road with me, shortly after these words are written, for a week in Israel. I didn't want a big camera to lug around, and this is not clunky.

It is - so far - quite big in performance. I did a few test shots of our cats, and they came out stunningly. Uploading the photos to an Apple Macintosh, both Apple's iPhoto and Adobe's Photoshop CS were able to take the snaps, improve them, and deliver quality products for e-mail or other uses.

The high resolutions available with this camera mean, of course, a fair amount of memory is used to store each picture. Sony uses a proprietary "MemoryStick" design. A 32 Mbyte card is included with the camera; users would do well to get a 256 Mbyte "stick," which can be had for around $60 at Amazon.com; Sony offers a 1 GB stick for $500, roughly 150 percent of the camera's cost. The 256 MB card will hold around 100 pictures, which I expect will not be bad for a day's tourism.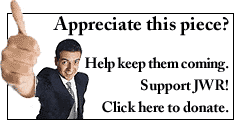 The camera's optics feature a 3x optical zoom plus 2x digital zoom, for 6x total. In my brief picture-taking career so far, I was able to zoom in on the felines with ease. A built-in flash was quite good, too. Because the MemoryStick is a solid-state device, there's virtually no recycling time needed for multiple shots.

Many card readers such as the card slot on the Epson Stylus CX6400, read MemoryStick cards; there's also a USB cable to connect the camera to a PC or Mac. Photo transfers were quick and straightforward.

Picture quality, as mentioned, was excellent indoors. I look forward to seeing what it can do outdoors as well. Power for the camera is supplied by "AA" batteries; The rechargeable ones supplied with the camera are supposedly will go for over 400 shots between charges.

In short, Sony may well have a winner in this little camera. The camera price is right, the size is right, and the pictures are right.

But am I totally right in praising this device just out of the gate? Check this space in a week or two to find out the answer. Meanwhile, I've got a plane to catch.

BEFORE I GO, SOME KUDOS to Apple Computer for their recently offered 65W power adapter. It'll handle incoming electricity up to 240 volts and turn the juice into something your PowerBook (titanium or aluminum) or iBook can utilize, all for just $79 if you're upgrading an older portable. (New models have the adapter as standard gear.) A set of special adapter plugs goes for around $40, and are just the thing a traveling user wants to carry. Apple Store locations should have both products.
Find this column useful? Why not sign-up for the daily JWR update. It's free. Just click here.
JWR contributor Mark Kellner has reported on technology for industry newspapers and magazines since 1983, and has been the computer columnist for The Washington Times since 1991.Comment by clicking here.