http://www.NewsAndOpinion.com | JERUSALEM — Israel is a deceptively small country, roughly the size of New Jersey. But packed with so much history and geography, it can seem a lot larger.

I spent last week wandering around the country, and along with friendly people, attractions that are truly of historic proportions, and food that was among the best I've had in a long time, there's all sorts of tech surprises.

It's widely known, though, that Israel itself is a high-tech center. Loads of companies - Microsoft, Motorola, Cisco Systems, to name three - have active operations in Israel where research and development are undertaken, in addition to marketing and support. There's a very strong local software industry, which produces products for chiefly local consumption (Hebrew word processing software, for example) and items with global appeal, such as Creo's "Six Degrees" contact management software.

You'll also find high tech in some unlikely places. The old Roman seaport of Caesarea, where Herod had his summer palace and where Peter was miraculously freed from prison, will, in the next week or so, open a new visitor's center and restaurant complex, not too far from what I'm told is only the second golf course in the country. The visitor's center, admission about $8, will present multimedia displays showing the port as it was and as it is now, highlighting the archaeological discoveries at the site.

Another room houses screens with touch-screen displays below them. Walk up to one of these kiosks, select a historical character - Queen Helena, Herod Antipas, St. Paul - and video of actors portraying these figures spring to life, in your choice of languages. Questions can be selected on the touch screen and answers provided by the characters, who appear in period dress. Yes, it's a bit of a gimmick, but it is impressive and apparently a way to reach a generation reared on video games with the tales of antiquity.

The technology being used at Caesarea has been refined by a British firm, Fast Forward of York, and it's put to good use here.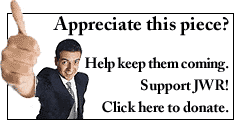 Almost every major tourist attraction has a multimedia display of some kind: Qumran, where the Essene scribes may (or may not, archaeologists claimed last week) have lived lives of ascetic devotion, has a very nice presentation. At the Western Wall Archaeological Park, a film that benefits from loads of special effects takes viewers back in time to the days of the Second Temple, which was destroyed in the year 70. There are no interactive features here, but the story is worth watching.

In Tiberias, on the shores of the Sea of Galilee, American and Israeli entrepreneurs offer a more traditional presentation of a show that documents the history of the region as well as the people, ranging from Abraham to Jesus to David Ben Gurion, who had an impact on life in the area. Eric Morey, the Colorado native who has invested 11 years of his life in making "The Galilee Experience" worth watching, says that traditional multimedia crafting is no longer feasible; his next revision will be entirely computer based.

Work responsibilities back home kept me from avoiding e-mail and other necessities on the trip: instead, I had to rely on dialup connections in Tiberias (a bit of a hit or miss affair with global Internet provider iPass, due to the vagaries of iPass, it seems) and wireless connections in Tel Aviv and Jerusalem. The latter, at the Dan Panorama Hotel, about 20 minutes from the Old City, were most successful, thanks to the dogged tech support of SmartNet, a company based near Tel Aviv which has wired many of the country's hotels for Wi-Fi access, at prices ranging from $10 to $15 per day.

An initial problem resulted in not one, but two follow-up calls from SmartNet's support technicians, on two successive days, to make sure I was up and running. That's the kind of customer service many American ISPs would do well to copy.
Find this column useful? Why not sign-up for the daily JWR update. It's free. Just click here.
JWR contributor Mark Kellner has reported on technology for industry newspapers and magazines since 1983, and has been the computer columnist for The Washington Times since 1991.Comment by clicking here.