http://www.NewsAndOpinion.com | The latest range of media-savvy personal computers in stores now -- from Hewlett-Packard, Dell Computer Corp. and Sony, among others - often feature a TV tuner that will connect to either an external antenna or a cable TV outlet, and software that allows users to watch and record television programming.

But what if your computer isn't a "Media Center" PC, as these devices are called? There are probably millions of perfectly good PCs out there which could also accommodate TV signals, but don't have the hardware or software.

Hauppauge Computer Works, Inc., a Long Island, New York, firm that's been making various computer add-in boards for decades, offers a $149 product that'll put you in the company of the newest media-capable computers.

Called the WinTV-PVR 250, the device does what it advertises: it'll pull in cable TV or, presumably, broadcast television signals, display them on a PC's screen, as well as offer programmed and one-touch recording. (In reviewing the product, a Comcast cable TV hookup was used, so I can't speak to over-the-air TV usage.)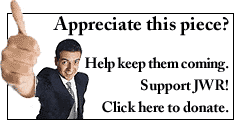 Installation was simplicity itself: open the case of a Windows-based PC, specifically an HP Pavilion running the "home edition" of Windows XP. Drop the board in an available card slot, close the case, connect the coax cable and turn on the machine. Installing the software wasn't as automatic as I'd have liked: instead of an "auto start," I had to initiate the install from the computer desktop. But after that, everything was automatic: the WinTV2000 software application and associated programs loaded easily and, after a computer restart (normal in Windows), I was off and running.

Because I'm not using a digital tuner from Comcast, I'm limited to the first 99 positions on the system's channel rundown, with some further exceptions for non-operating channels. That means I can't tune in HBO or pay channels - you need the company's cable box for that - nor can I find the higher-level Comcast channels such as BBC America. But the bulk of my system's cable channels, including my favorite all-news stations, are available, and that's good enough for a system I expect to use primarily as a work-time companion.

Thanks to the good signal of my cable system and the Hauppauge board, the picture on my system's flat-panel (LCD) display is, well, stunning. It's augmented by solid audio performance through the computer's audio card, even providing stereo sound on channels that are broadcast in stereo.

To complete the TV-watching experience, the firm includes both a remote control and an infrared, or IR, receiver that plugs into the WinTV-PVR 250 board. Mount the IR receiver on the front of your PC or display, aim the remote control and, presto, you're a digital couch potato.

There are, of course, serious applications for this product: getting video clips for use in business or research, creating and editing videos on a PC for output to a TV or recording as a DVD, and so on. Along with those serious applications, the software also includes a "timed record" option, so if "General Hospital" is your passion, you won't miss an episode. Playback includes a way to skip ahead; live TV can be paused and played back as well.

Display options include a full-screen video display or the chance to show the video in a small window. This lets users work on word processing while keeping an "eye" on a TV broadcast, for example.

It may seem extravagant to insert a TV board into a PC, but as more and more of us find ways to combine video with our other documents, having this capability is a good thing. I'm told other boards and devices with even more capability are on the way, with reviews here to follow. More info on the WinTV-PVR 250 can be found online at http://www.hauppauge.com.
Find this column useful? Why not sign-up for the daily JWR update. It's free. Just click here.
JWR contributor Mark Kellner has reported on technology for industry newspapers and magazines since 1983, and has been the computer columnist for The Washington Times since 1991.Comment by clicking here.