Jewish World Review May 3, 2004 / 12 Iyar, 5764

Joanne Jacobs
Dumbed down and out in high school; thanks for the F; kill the messenger
http://www.NewsAndOpinion.com | Some San Jose area teachers are dumping the D as a passing grade. They say students who are doing the minimum to get by will just have to work a little harder. California's public universities won't accept anything below C- on an academic transcript. The San Jose Mercury News reports:
"Where else in the world does anyone accept 'D work' but in public schools?'' says Pete Murchison, principal at Fremont's Irvington High School, which has done away with D's altogether.
...Still, some wonder whether the new grading scheme demands too much from students who aren't shooting for spots at Stanford or even Cal State-Stanislaus.
"I'd rather go to a junior college,'' said Alex Johnson, a junior at Mountain View High who is eyeing Foothill or De Anza community colleges. He says it's unfair that some teachers at his school are widening the range for an F. His dad isn't thrilled either.
"D's are the only thing keeping him from getting F's,'' Alex's dad, Doug Johnson, said. "He's an incredibly bright kid, but he couldn't care less about school.''
That's precisely the problem, say teachers who don't want to pass students who scrawl their names and some answers on exams but still don't grasp much of the material.
The risk of eliminating the D is that teachers will stretch the C- to help kids squeak by. But if teachers hang tough, students will learn to set their sights higher.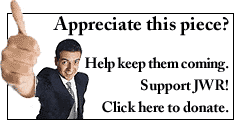 Principal Murchison said young people need to learn that sub-standard work is not OK in the real world.
"I'm fixing my kitchen right now,'' Murchison said. "I'm not going to pay a guy $5,000 for 'D work'.''
Oh, but what if he's an incredibly talented workman who does lousy work because he just couldn't care less? You mean that's not good enough?
Thanks for the F
Reform K12 has a nice post about a teacher who got a thank you from a parent. The teacher writes:
See, I'd given her daughter an F for the third quarter, and her mother couldn't be more tickled.
What this failing grade had done was give her daughter a well-needed kick in the pants. She'd done a mediocre performance the first two quarters, but this failing third quarter grade gave her the sobering thought that she might fail the entire course.
The student started to show up every day and do the work.
Kill the Messenger
Instead of requiring high school students to pass a graduation exam, Delaware decided to award three levels of diplomas: basic, standard and distinguished. The levels are based on students' performance on state reading, math and writing tests given in 10th grade. Some 52 percent of students are in line for only a basic diploma, 40 percent for standard and only 8 percent for distinguished.
First, honor roll students with mediocre scores complained they have to settle for standard diplomas. Now there's a furor over the achievement gap: 76 percent of blacks and 70 percent of Hispanics are likely to get only a basic diploma, "resegregating" the graduating class. By contrast, 43 percent of whites and 30 percent of Asians are expected to be basic graduates.
The Legislature is likely to delay the three-tiered plan, killing the messenger. If they wait until students of all races and family backgrounds earn the same test scores, they will wait a long time.
From the News-Journal:
"Eventually, with a good study, they will find it furthers the aura of separation of these kids when, ultimately, you want them to feel that they are just as good as their counterparts," said Hector Figueroa, education director for the Urban League.
They're not just as good, of course. Not in reading, writing and math.
Robert Andrzejewski, head of the Red Clay school district, said the system will not motivate students as legislators insisted it would.
"One of the worst things you can do to kids with low self-esteem, who are often of low-income anyway, is show them failure," he said. "So many of those students have experienced failure in their lives and there comes a point when they decide they have to save face for themselves, and, unfortunately, that may mean they drop out."
Many states are denying a diploma to students who fail to meet minimum standards on a graduation exam. Delaware's plan gives everyone a diploma, regardless of skills, but rewards those who've done average or above-average work with a silver or gold sticker. I don't think that's unfair to basic grads. Their problem is not the color of the sticker on their diploma. It's the fact that they lack the skills — indeed they lack the basic skills — they'll need to pass a college class or qualify for an apprenticeship or fill out a job application properly.
Dave Huber, a Delaware teacher, has more.
Exit exams don't cause early exits. Graduation exams don't increase the drop-out rate, according to a study by Jay Greene of the Manhattan Institute. The study also shows that neither reducing class size nor increasing funding leads to higher graduation rates. In a New York Sun column on New York's Regents exams, Greene explains that many of the students who fail the exit exams are failing their classes too. They're not on track to graduate. The exams tend to measure ninth or tenth grade proficiency, and students have many chances to take the test before the end of 12th grade.
Given so many tries, eventually most students who are able to complete the other requirements to graduate also pass the exit exam, even if only by chance.
...Exit exams force schools to focus their time and resources on low-achieving students they previously ignored. This improved use of resources causes some students who otherwise would have dropped out to earn their diplomas The number of students helped by exit exams appears to balance the number who fail to graduate because they can't pass, Greene writes.
Every weekday JewishWorldReview.com publishes what many in Washington and in the media consider "must reading." Sign up for the daily JWR update. It's free. Just click here.


JWR contributor Joanne Jacobs, a former Knight-Ridder columnist and San Jose Mercury News editorial writer, blogs daily at ReadJacobs.com. She is currently finishing a book, Start-Up High, about a San Jose charter school. Comment by clicking here.
04/29/04: How much is enough to spend on education?
04/26/04: Kids who can't compute; Nutter Butter nutsiness; schools without bullies; more
04/22/04: The false promise of universal pre-school
04/19/04: College craziness; diversity of the affluent; downgrading Princeton
04/11/04: Math instruction doesn't add up
04/05/04: Companies outsource for better workers, study says; nothing succeeds like failure; suspending everyone
04/01/04: Average pay gets average teachers; failing teachers; fake Master's
03/15/04: Translating Shakespeare, the Princess and the 'B'
03/08/04: School sued for saving lives; teachers protest students; saive oure skules; graduate yourself; jumping for Darwin
03/01/04: No Drugs? No problem; double standard; control
02/23/04: Over-Praised New Yorkers; Under-Educated Hawaiians; Mothers and Nannies
02/17/04: Under the skin; don't call them 'gifties'; a piece of sheepskin; parent participation — or else
02/09/04: The Limits of Discovery Learning; science lite; not just a buzzword; fish, unfried
02/02/04: Flight from excellence; the look that screams; show them the money
01/26/04: It's the Parents, Stupid
01/20/04: High School Blahs, Naked Math, Boys in Trouble
12/22/03: Saving the teacher, skipping a grade, paying for AP tests, laptops don't boost scores
12/15/03: Missing Columbine; tuned out; kindergarten kamikazes; Suffer the Little Children; ungot greats; dangerous rhymes
12/08/03: Desensitizing students to f-word; Like a Rock; Unmannered; Cool Christians on Campus
11/24/03: Integrating lunch; peewee athletes; The Promise
11/17/03: School Principals Gone Wild; School vs. Bloggers; A Is For Absent
11/10/03: Feeling history; no-sided history; passing on a record; winning respect; bright flight
11/03/03: Super Pay for Super Teachers?; 'Failing' Teachers; Dissect the Bunny; Yuck
10/27/03: Parent, teachers, parents as teachers; cramming in education; out of control
10/21/03: Go, Samaritan; 2 + 2 = ?; Majoring in Middle-class Status
10/14/03: To Gag a Mockingbird; saying 'hate' is hate speech; protest school
10/08/03: No Homework Overload; Self-centered Social Studies; The Boy Code; Codswallop; College 101: Don't Jump Out of Your Bunk Bed
09/29/03: Flunking mom; classroom classics; ritalin gag rule; lousy children
09/22/03: Order, disorder
09/08/03: No Child Left Behind: A Primer
08/29/03: The Decline and Fall of Social Studies
08/18/03: F is for valedictorian
08/14/03: Start-up success
08/11/03: Subliterate Superintendent
08/04/03: Alternative High School
07/28/03: Out of the System
07/21/03: Too Snobby for Shop
07/14/03: Be very afraid
07/09/03: Know-nothing nonsense
06/30/03: Affirmative action reactions
06/23/03: Overdressed Students, Underdressed Teachers, Dressed-down Exams
06/16/03: Paper 'Is-ness,' Excluding Awards, New Racial Consciousness and Politics
06/09/03: Racist math, red tape for charters, potty reading
06/02/03: Teacher Pay, Illiteracy , No Republicans Allowed
05/27/03: Research papers, athletics, reading
05/19/03: Soft America, plagiarism, Minutemen and Jets
05/12/03: Demographics, nerves, valedictorian, vouchers
05/05/03: Gender Bias, Banned Words, Helen of Troy
04/28/03: Tests, home-schooling, self-esteem
04/25/03: Lessons, American Pride, Iraqi Schools
04/14/03: Iraqi Textbooks and the English language
03/31/03:Teachers, hugging, text messaging
04/07/03: War talk at school
03/24/03: Watching the war
03/10/03: Classroom chaos
03/03/03: Teaching tales
02/24/03: Segregation stories
02/18/03: Writing Essays, America, Beyond Bert and Ernie
02/13/03: Size matters
02/10/03: Parental homework, cheaters and memoirs
02/03/03: Diplomas, academics, preschools and Ritalin
01/27/03: Head Start, Social Studies, Marx, Africa and Math
01/22/03: Teachers as targets
01/13/03: Big Bully's Feelings
01/06/03: School of 60's Whining and Communal Destruction
12/23/02: Teaching in
12/16/02: Chocolate city?
12/10/02: Mandatory Victimhood --- and when cleaning up a school is 'racist'
11/25/02: Multi-colored math, sensitive science
11/20/02: How to leave no child behind
11/18/02: The tummy track
11/11/02: Dysfunctional documents?
11/04/02: Why go to college? Why test schools?
10/28/02: Pride goeth before an F
10/21/02: Diversity adversity
10/14/02: Bad hat day
10/07/02: Inflated sense of worth
09/30/02: The Royal road to knowledge
09/24/02: Sierra's Club
09/20/02: Stupidity Watch
09/03/02: First, win the war
08/26/02: Out of their field, out of their minds?
08/20/02: Fun with failure

© 2003, Joanne Jacobs