Jewish World Review April 19, 2004 / 29 Nissan, 5764

Joanne Jacobs
College craziness; diversity of the affluent; downgrading Princeton
http://www.NewsAndOpinion.com | Sky-high test scores, straight A's in honors classes and extracurriculars don't guarantee a spot at elite colleges, says Jay Mathews in the Washington Post. Even high school stars are being turned away, as increasing numbers of students apply to the same list of colleges.
David Weinstein, a senior at Melvin J. Berman Hebrew Academy in Rockville, is an academic star by any definition. His grade-point average is 4.68. His SAT score is 1500. He has served as student body president and co-editor of his school newspaper, all while struggling with the challenges of Tourette's syndrome.
Ten years ago, he would almost certainly have been ensured a place at one of the Ivy League colleges. But within two hours on April 1, as he checked the admissions messages on his computer, Harvard, Yale, Brown and Pennsylvania all slapped him with wait-list or rejection notices. Princeton delivered the bad news two days later.
Weinstein did get into Northwestern, Johns Hopkins and Emory.
Once he gets to college, he'll be told to relax, go slow and enjoy learning for its own sake.
Colleges are offering a range of services for stressed students, says the New York Times.
There are now free massages and dogs to cuddle in exam seasons, biofeedback workshops and therapists available to help students work through their first C.
At Harvard, the training given to graduate students who live in the undergraduate houses has in recent years expanded to include ways to help students fight perfectionism -- a theme on many campuses -- as well as negotiate matters involving race, class and sexual identity.
...Washington University in St. Louis has established stress-free zones during finals, where students can get chair massages and listen to New Age music.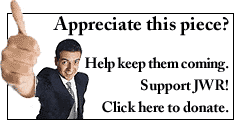 On a student blog, Social Justice Friends, Libertaria blames the college admissions mania.
Some pressure is healthy, but sites like  IvySuccess.com are just ridiculous. They charge $8,995 for a "Standard Consultation" and $18,000 for a "Complete Strategy." Absurd.
There were no free massages in my day, I can tell you that. We had to pay for our own marijuana!
Downgrading Princeton
Princeton is considering a plan to limit the percentage of "A" grades to 35 percent. That's about the percentage earned by undergrads from 1987 to 1992. Like other elite universities, Princeton has been trying to limit grade inflation. In 1971, the average Princetonian had a 2.99 grade point average; that rose to 3.36 in 2000.
Diversity of the Affluent
Race-based affirmative action lets us ignore economic inequality, writes Walter Benn Michaels in the New York Times Magazine. He's an English professor at University of Illinois-Chicago, a non-elite college that serves students from low- and middle-income families. Elite universities serve the children of affluence, Michaels writes.
(At Harvard) 90 percent of the undergraduates come from families earning more than $42,000 a year (the median household income in the U.S.) -- and some 77 percent come from families with incomes of more than $80,000, although only about 20 percent of American households have incomes that high...The fact (and it is a fact) that it doesn't help to be white to get into Harvard replaces the much more fundamental fact that it does help to be rich and that it's virtually essential not to be poor.
...When student and faculty activists struggle for cultural diversity, they are in large part battling over what skin color the rich kids should have.
I'd say it helps to be very well-educated, and it's a lot easier for the children of the affluent to get the schooling they need to qualify. But he's right about the lack of economic and class diversity at highly competitive colleges.
Holes in the K-16 Pipeline
If you talk to a class of ninth graders, nearly all will say they want to go to college. But nationwide, only 18 percent will earn a two-year college degree within three years of leaving high school, or a four-year degree within six years. Only 68 percent of students who start high school earn a diploma, says a study of K-16 success rates by the National Center for Public Policy and Higher Education. About 59 percent of graduates -- 40 percent of the original ninth grade class -- go directly from high school to college. By sophomore year, one third have dropped out, leaving 27 percent of the original ninth graders still enrolled.
Massachusetts, Pennsylvania and Iowa have the highest K-16 graduation rates at 28 to 29 percent, while Nevada and New Mexico rank at the bottom with a 10 percent college completion rate.
Of course, the assumption of all this is that the ideal is to send every student straight from high school to college to a degree. That's not the best path for everyone. And the National Center doesn't consider that if everyone gets a college diploma, the value of a diploma will decline even more than it already has.
However, I think we need to look seriously at the huge gap between students' ambitions and reality. In New York, 43 percent of students who start high school leave without a diploma. What's a realistic path for these kids? And let's explain to students that there's no point going to college if you don't have the skills or the drive to pass classes once you get there.
Every weekday JewishWorldReview.com publishes what many in Washington and in the media consider "must reading." Sign up for the daily JWR update. It's free. Just click here.


JWR contributor Joanne Jacobs, a former Knight-Ridder columnist and San Jose Mercury News editorial writer, blogs daily at ReadJacobs.com. She is currently finishing a book, Start-Up High, about a San Jose charter school. Comment by clicking here.
04/11/04: Math instruction doesn't add up
04/05/04: Companies outsource for better workers, study says; nothing succeeds like failure; suspending everyone
04/01/04: Average pay gets average teachers; failing teachers; fake Master's
03/15/04: Translating Shakespeare, the Princess and the 'B'
03/08/04: School sued for saving lives; teachers protest students; saive oure skules; graduate yourself; jumping for Darwin
03/01/04: No Drugs? No problem; double standard; control
02/23/04: Over-Praised New Yorkers; Under-Educated Hawaiians; Mothers and Nannies
02/17/04: Under the skin; don't call them 'gifties'; a piece of sheepskin; parent participation — or else
02/09/04: The Limits of Discovery Learning; science lite; not just a buzzword; fish, unfried
02/02/04: Flight from excellence; the look that screams; show them the money
01/26/04: It's the Parents, Stupid
01/20/04: High School Blahs, Naked Math, Boys in Trouble
12/22/03: Saving the teacher, skipping a grade, paying for AP tests, laptops don't boost scores
12/15/03: Missing Columbine; tuned out; kindergarten kamikazes; Suffer the Little Children; ungot greats; dangerous rhymes
12/08/03: Desensitizing students to f-word; Like a Rock; Unmannered; Cool Christians on Campus
11/24/03: Integrating lunch; peewee athletes; The Promise
11/17/03: School Principals Gone Wild; School vs. Bloggers; A Is For Absent
11/10/03: Feeling history; no-sided history; passing on a record; winning respect; bright flight
11/03/03: Super Pay for Super Teachers?; 'Failing' Teachers; Dissect the Bunny; Yuck
10/27/03: Parent, teachers, parents as teachers; cramming in education; out of control
10/21/03: Go, Samaritan; 2 + 2 = ?; Majoring in Middle-class Status
10/14/03: To Gag a Mockingbird; saying 'hate' is hate speech; protest school
10/08/03: No Homework Overload; Self-centered Social Studies; The Boy Code; Codswallop; College 101: Don't Jump Out of Your Bunk Bed
09/29/03: Flunking mom; classroom classics; ritalin gag rule; lousy children
09/22/03: Order, disorder
09/08/03: No Child Left Behind: A Primer
08/29/03: The Decline and Fall of Social Studies
08/18/03: F is for valedictorian
08/14/03: Start-up success
08/11/03: Subliterate Superintendent
08/04/03: Alternative High School
07/28/03: Out of the System
07/21/03: Too Snobby for Shop
07/14/03: Be very afraid
07/09/03: Know-nothing nonsense
06/30/03: Affirmative action reactions
06/23/03: Overdressed Students, Underdressed Teachers, Dressed-down Exams
06/16/03: Paper 'Is-ness,' Excluding Awards, New Racial Consciousness and Politics
06/09/03: Racist math, red tape for charters, potty reading
06/02/03: Teacher Pay, Illiteracy , No Republicans Allowed
05/27/03: Research papers, athletics, reading
05/19/03: Soft America, plagiarism, Minutemen and Jets
05/12/03: Demographics, nerves, valedictorian, vouchers
05/05/03: Gender Bias, Banned Words, Helen of Troy
04/28/03: Tests, home-schooling, self-esteem
04/25/03: Lessons, American Pride, Iraqi Schools
04/14/03: Iraqi Textbooks and the English language
03/31/03:Teachers, hugging, text messaging
04/07/03: War talk at school
03/24/03: Watching the war
03/10/03: Classroom chaos
03/03/03: Teaching tales
02/24/03: Segregation stories
02/18/03: Writing Essays, America, Beyond Bert and Ernie
02/13/03: Size matters
02/10/03: Parental homework, cheaters and memoirs
02/03/03: Diplomas, academics, preschools and Ritalin
01/27/03: Head Start, Social Studies, Marx, Africa and Math
01/22/03: Teachers as targets
01/13/03: Big Bully's Feelings
01/06/03: School of 60's Whining and Communal Destruction
12/23/02: Teaching in
12/16/02: Chocolate city?
12/10/02: Mandatory Victimhood --- and when cleaning up a school is 'racist'
11/25/02: Multi-colored math, sensitive science
11/20/02: How to leave no child behind
11/18/02: The tummy track
11/11/02: Dysfunctional documents?
11/04/02: Why go to college? Why test schools?
10/28/02: Pride goeth before an F
10/21/02: Diversity adversity
10/14/02: Bad hat day
10/07/02: Inflated sense of worth
09/30/02: The Royal road to knowledge
09/24/02: Sierra's Club
09/20/02: Stupidity Watch
09/03/02: First, win the war
08/26/02: Out of their field, out of their minds?
08/20/02: Fun with failure

© 2003, Joanne Jacobs