Jewish World Review April 5, 2004 / 14 Nissan, 5764

Joanne Jacobs
Companies outsource for better workers, study says; nothing succeeds like failure; suspending everyone
http://www.NewsAndOpinion.com | According to a report by the American Electronics Association, high-tech companies blame second-rate math and science education in the U.S. for the offshoring of high-tech jobs. From Wired:
The American school system, which AeA researchers charge is failing to provide strong science and math education to students, is largely to blame for lost jobs, according to the AeA's report, "Offshore Outsourcing in an Increasingly Competitive and Rapidly Changing World."
"Companies aren't outsourcing only in order to obtain cheap labor; they are also looking for skilled technology workers that they increasingly can't find in the U.S.," said Matthew Kazmierczak, senior manager of research at AeA, and one of the authors of the report.
On Assorted Stuff, Tim writes:
While this report sounds like another industry lobbying group trying to scare Congress into giving their companies lots of money, they do make one good point. We don't do a good job of math and science instruction in this country. Part of the blame for that goes to society in general which gives lots of lip service to learning those subjects but then has an adult population which is largely (and often proudly) ignorant of even the most basic math and science concepts. How many people actually understand the odds behind the lottery or what the theory of evolution actually says?
I'll probably get blasted for this, but I also blame the tsunami of standardized tests we spend a large part of the year preparing for. The math on these exams hardly gets up to the "high tech" level that the AEA report is referring to and most exams barely touch science at all since it's not one of the indicators that NCLB requires. When the test becomes the target of instruction, learning settles for the lowest common denominator of the test.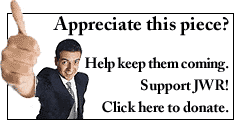 Reform K12 responds:
The argument seems to be this: first standardized tests are criticized because schools must spend "most of the year" on test prep, which leads us to believe that they're really, really hard. Then the tests are criticized because apparently the math and science on the test is not high tech (which we read as "easy").
I'm not convinced by the AeA's argument: If Indian programmers and engineers demanded U.S. wages, they'd be out of work. They're highly educated and relatively cheap.
I also think testing has nothing to do with the problems of math and science education in the U.S. Many students flunk those very easy tests because they don't know the basics. They're not prevented from learning higher math because too much time is spent on test prep. The problem is they don't know the basics.
I sat in on a charter school faculty meeting a few days ago that focused on test prep. The English, math, science and history teachers are making sure they teach the relevant state standards before students take the state test; they're also discussing how to measure whether students know what they've been taught. This is not a waste of time, it seems to me.
Nothing Succeeds Like Failure
On the New York Times op-ed page, teacher Marlene Heath eloquently defends Chicago's policy of holding back students who can't read. Heath, now a reading specialist at an all-poverty school on the South Side, was skeptical when Mayor Richard Daley ended social promotion in 1995. Now she says it's been a boon to students and teachers.
Only 26 percent of our elementary students were able to meet national norms on the Iowa Test of Basic Skills in reading in 1995. That number is now 41 percent. At Beethoven (School) alone, reading comprehension jumped to 46 percent last year from 22 percent in 1997.
About 48 percent of Chicago public school students tested in the lowest quarter nationally before social promotion ended. Now that number is half of what it was. The high school drop-out rate, which was nearly 17 percent in 1995, is now at 13 percent, while the graduation rate has steadily climbed.
But the students who have come through my classrooms over the last 14 years offer the most convincing evidence that retention is one of the best things we can do for a child who needs that extra year to develop literacy skills. I began teaching sixth graders in 1992, and shortly after social promotion ended, I began to see students who were much better prepared. This new caliber of students allowed me to do what I should have been able to do all along — teach sixth-grade-level work to all my students. That hadn't been possible with the two or three nonreaders who had passed each year through my class before.
Students who can't read fluently become deeply frustrated. Not only do they drop out, they can ruin the learning environment for other students.
Suspending Everyone
At F.D. Moon Academy in Oklahoma City, there are 147 sixth graders. Wednesday, 136 were suspended for slamming tables in the cafeteria, talking back to teachers and disrupting classrooms.
(Elaine) Ford, in her first year as the school's principal, said teachers can't improve test scores until disciplinary issues are resolved. She estimated teachers spend 85 percent of their time reprimanding students.
Students will have to do community service.
Every weekday JewishWorldReview.com publishes what many in Washington and in the media consider "must reading." Sign up for the daily JWR update. It's free. Just click here.


JWR contributor Joanne Jacobs, a former Knight-Ridder columnist and San Jose Mercury News editorial writer, blogs daily at ReadJacobs.com. She is currently finishing a book, Start-Up High, about a San Jose charter school. Comment by clicking here.
04/01/04: Average pay gets average teachers; failing teachers; fake Master's
03/15/04: Translating Shakespeare, the Princess and the 'B'
03/08/04: School sued for saving lives; teachers protest students; saive oure skules; graduate yourself; jumping for Darwin
03/01/04: No Drugs? No problem; double standard; control
02/23/04: Over-Praised New Yorkers; Under-Educated Hawaiians; Mothers and Nannies
02/17/04: Under the skin; don't call them 'gifties'; a piece of sheepskin; parent participation — or else
02/09/04: The Limits of Discovery Learning; science lite; not just a buzzword; fish, unfried
02/02/04: Flight from excellence; the look that screams; show them the money
01/26/04: It's the Parents, Stupid
01/20/04: High School Blahs, Naked Math, Boys in Trouble
12/22/03: Saving the teacher, skipping a grade, paying for AP tests, laptops don't boost scores
12/15/03: Missing Columbine; tuned out; kindergarten kamikazes; Suffer the Little Children; ungot greats; dangerous rhymes
12/08/03: Desensitizing students to f-word; Like a Rock; Unmannered; Cool Christians on Campus
11/24/03: Integrating lunch; peewee athletes; The Promise
11/17/03: School Principals Gone Wild; School vs. Bloggers; A Is For Absent
11/10/03: Feeling history; no-sided history; passing on a record; winning respect; bright flight
11/03/03: Super Pay for Super Teachers?; 'Failing' Teachers; Dissect the Bunny; Yuck
10/27/03: Parent, teachers, parents as teachers; cramming in education; out of control
10/21/03: Go, Samaritan; 2 + 2 = ?; Majoring in Middle-class Status
10/14/03: To Gag a Mockingbird; saying 'hate' is hate speech; protest school
10/08/03: No Homework Overload; Self-centered Social Studies; The Boy Code; Codswallop; College 101: Don't Jump Out of Your Bunk Bed
09/29/03: Flunking mom; classroom classics; ritalin gag rule; lousy children
09/22/03: Order, disorder
09/08/03: No Child Left Behind: A Primer
08/29/03: The Decline and Fall of Social Studies
08/18/03: F is for valedictorian
08/14/03: Start-up success
08/11/03: Subliterate Superintendent
08/04/03: Alternative High School
07/28/03: Out of the System
07/21/03: Too Snobby for Shop
07/14/03: Be very afraid
07/09/03: Know-nothing nonsense
06/30/03: Affirmative action reactions
06/23/03: Overdressed Students, Underdressed Teachers, Dressed-down Exams
06/16/03: Paper 'Is-ness,' Excluding Awards, New Racial Consciousness and Politics
06/09/03: Racist math, red tape for charters, potty reading
06/02/03: Teacher Pay, Illiteracy , No Republicans Allowed
05/27/03: Research papers, athletics, reading
05/19/03: Soft America, plagiarism, Minutemen and Jets
05/12/03: Demographics, nerves, valedictorian, vouchers
05/05/03: Gender Bias, Banned Words, Helen of Troy
04/28/03: Tests, home-schooling, self-esteem
04/25/03: Lessons, American Pride, Iraqi Schools
04/14/03: Iraqi Textbooks and the English language
03/31/03:Teachers, hugging, text messaging
04/07/03: War talk at school
03/24/03: Watching the war
03/10/03: Classroom chaos
03/03/03: Teaching tales
02/24/03: Segregation stories
02/18/03: Writing Essays, America, Beyond Bert and Ernie
02/13/03: Size matters
02/10/03: Parental homework, cheaters and memoirs
02/03/03: Diplomas, academics, preschools and Ritalin
01/27/03: Head Start, Social Studies, Marx, Africa and Math
01/22/03: Teachers as targets
01/13/03: Big Bully's Feelings
01/06/03: School of 60's Whining and Communal Destruction
12/23/02: Teaching in
12/16/02: Chocolate city?
12/10/02: Mandatory Victimhood --- and when cleaning up a school is 'racist'
11/25/02: Multi-colored math, sensitive science
11/20/02: How to leave no child behind
11/18/02: The tummy track
11/11/02: Dysfunctional documents?
11/04/02: Why go to college? Why test schools?
10/28/02: Pride goeth before an F
10/21/02: Diversity adversity
10/14/02: Bad hat day
10/07/02: Inflated sense of worth
09/30/02: The Royal road to knowledge
09/24/02: Sierra's Club
09/20/02: Stupidity Watch
09/03/02: First, win the war
08/26/02: Out of their field, out of their minds?
08/20/02: Fun with failure

© 2003, Joanne Jacobs