Jewish World Review April 26, 2004 / 5 Iyar, 5764

Joanne Jacobs
Kids who can't compute; Nutter Butter nutsiness; schools without bullies; more
http://www.NewsAndOpinion.com | Nine-year-olds who use calculators can't compute on their own, concludes an analysis of National Assessment of Educational Progress (NAEP) scores by Tom Loveless of the Brown Center on Education Policy.
CER Newswire  notes: In subtraction, students scored 89.2 percent with calculators and 59.7 without; in multiplication, 87.9 percent with calculators and 42.5 without; and in division, 77.1 percent with and 48.3 without.
Letting students use calculators on tests of computation skills makes the tests worthless, Loveless concluded.
Universal Trig
Starting with the class of 2014, all California students would have to take the college-prep classes required by the state's public universities, according to a bill just introduced. The A-G classes, as they're called, include advanced algebra and trigonometry. Yet the state had to postpone its graduation exam because so many students lack basic math skills. Many students enter high school with elementary reading and math skills. They can't pass real algebra, geometry and trig or real college-prep English classes. I don't think that's going to change in 10 years. Not for every student.
It would be more honest to let students choose between a real college-prep track and a vocational track with real-world standards. The latter would prepare students to take community college courses to improve their job skills. Many students who aren't motivated by college would work to qualify for a decent job.
'They Don't Know How to Study'
From a professor of accounting who wishes to remain nameless:
We have very few male accounting majors any more because the boys in public school are generally not taught the self-discipline necessary to study difficult material. They are given meds, and not made to behave, concentrate or study. When they get to college they don't know how to study or even why it is important. The number of female accounting majors, like females in med school, is rising dramatically.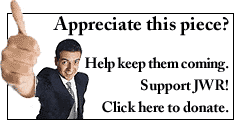 ...As for us, we have a serious overemphasis on student evaluations so that if we try to make them work, achieve a higher level necessary to become competent in their major, they give us bad evaluations (evaluations are typically tied to grades, and who has the least amount of work for the highest grade). Since we cannot lose our jobs, we end up at university also letting them slide. They pitch screaming fits if you try to make them work, running to administrators who, like those in K-12, side with the student/parent against the faculty member.
Two of the major qualifying exams in accounting, the CPA and CMA, have just dumbed down their tests. The kids can't pass them anymore. They are not motivated to learn what it takes. What happens when the med/law/engineering schools have to do this?
You'd think tenure would make it possible for professors to stand up to their students, but I guess the squeaky wheel gets the A. It's gotten worse in the last 12 to 15 years, says the prof, who's been teaching for 20 years.
Inflated A's
Grade inflation  on college campuses may be driven by much laxer rules on dropping courses. Students who fear getting a GPA-lowering C can drop the class at the last minute at most colleges.
Stuart Rojstaczer, a geology professor at Duke, charts the trends. He blames the consumer culture in higher education for grade inflation, which rebounded in the 1980s.
Students are paying more for a product every year, and increasingly they want and get the reward of a good grade for their purchase. In this culture, professors are not only compelled to grade easier, but also to water down course content. Both intellectual rigor and grading standards have weakened.
My daughter tells me her Stanford classmates expect an A for average work; B is the new D.
Schools Without Bullies
Five years after the Columbine massacre, legislators are trying to prevent school violence by banning discrimination against transgender students. That misses the real problem, writes Kay Hymowitz in the LA Times.
What legislators don't seem to grasp is that kids bully — and turn, in some cases, to more serious forms of violence — not because they are prejudiced in any familiar adult sense but because they are crude, Darwinian creatures trying to stake out territory and proclaim their dominance.
A UCLA study published in the December issue of Pediatrics found that bullies are usually "cool" kids "high in social status." These are kids who reinforce their social power by lording over their peers who are for whatever reason perceived as weak or vulnerable.
...In order to deal with bullying, harassment and violence, educators have to smash the peer-driven hierarchy that sets the tone in most middle and high schools. Schools without bullies — and though rare, there are such things — are places where dynamic principals build a supportive but serious community whose norms are set by adults.
A community where norms are set by adults. Yes!
Zero Tolerance for Nutter Butter
This is extra nutty: A sixth grade boy in South Orange, N.J. has been suspended from school for allegedly threatening to expose his teacher to a peanut butter cookie. His teacher is highly allergic to peanuts. From the Associated Press:
Loubert Gabriel said his son, 12-year-old Jules, had been kept out of class since April 2, after a girl in his social studies class at South Orange Middle School told the teacher that Jules had made the threat.
The father said Jules was carrying a snack packet of Nutter Butter cookies and did make a comment about having "something dangerous" but never said he had a weapon.
A hearing is not scheduled till May 13, which means the Nutter Butter Kid will miss at least six weeks of school.
Every weekday JewishWorldReview.com publishes what many in Washington and in the media consider "must reading." Sign up for the daily JWR update. It's free. Just click here.


JWR contributor Joanne Jacobs, a former Knight-Ridder columnist and San Jose Mercury News editorial writer, blogs daily at ReadJacobs.com. She is currently finishing a book, Start-Up High, about a San Jose charter school. Comment by clicking here.
04/22/04: The false promise of universal pre-school
04/19/04: College craziness; diversity of the affluent; downgrading Princeton
04/11/04: Math instruction doesn't add up
04/05/04: Companies outsource for better workers, study says; nothing succeeds like failure; suspending everyone
04/01/04: Average pay gets average teachers; failing teachers; fake Master's
03/15/04: Translating Shakespeare, the Princess and the 'B'
03/08/04: School sued for saving lives; teachers protest students; saive oure skules; graduate yourself; jumping for Darwin
03/01/04: No Drugs? No problem; double standard; control
02/23/04: Over-Praised New Yorkers; Under-Educated Hawaiians; Mothers and Nannies
02/17/04: Under the skin; don't call them 'gifties'; a piece of sheepskin; parent participation — or else
02/09/04: The Limits of Discovery Learning; science lite; not just a buzzword; fish, unfried
02/02/04: Flight from excellence; the look that screams; show them the money
01/26/04: It's the Parents, Stupid
01/20/04: High School Blahs, Naked Math, Boys in Trouble
12/22/03: Saving the teacher, skipping a grade, paying for AP tests, laptops don't boost scores
12/15/03: Missing Columbine; tuned out; kindergarten kamikazes; Suffer the Little Children; ungot greats; dangerous rhymes
12/08/03: Desensitizing students to f-word; Like a Rock; Unmannered; Cool Christians on Campus
11/24/03: Integrating lunch; peewee athletes; The Promise
11/17/03: School Principals Gone Wild; School vs. Bloggers; A Is For Absent
11/10/03: Feeling history; no-sided history; passing on a record; winning respect; bright flight
11/03/03: Super Pay for Super Teachers?; 'Failing' Teachers; Dissect the Bunny; Yuck
10/27/03: Parent, teachers, parents as teachers; cramming in education; out of control
10/21/03: Go, Samaritan; 2 + 2 = ?; Majoring in Middle-class Status
10/14/03: To Gag a Mockingbird; saying 'hate' is hate speech; protest school
10/08/03: No Homework Overload; Self-centered Social Studies; The Boy Code; Codswallop; College 101: Don't Jump Out of Your Bunk Bed
09/29/03: Flunking mom; classroom classics; ritalin gag rule; lousy children
09/22/03: Order, disorder
09/08/03: No Child Left Behind: A Primer
08/29/03: The Decline and Fall of Social Studies
08/18/03: F is for valedictorian
08/14/03: Start-up success
08/11/03: Subliterate Superintendent
08/04/03: Alternative High School
07/28/03: Out of the System
07/21/03: Too Snobby for Shop
07/14/03: Be very afraid
07/09/03: Know-nothing nonsense
06/30/03: Affirmative action reactions
06/23/03: Overdressed Students, Underdressed Teachers, Dressed-down Exams
06/16/03: Paper 'Is-ness,' Excluding Awards, New Racial Consciousness and Politics
06/09/03: Racist math, red tape for charters, potty reading
06/02/03: Teacher Pay, Illiteracy , No Republicans Allowed
05/27/03: Research papers, athletics, reading
05/19/03: Soft America, plagiarism, Minutemen and Jets
05/12/03: Demographics, nerves, valedictorian, vouchers
05/05/03: Gender Bias, Banned Words, Helen of Troy
04/28/03: Tests, home-schooling, self-esteem
04/25/03: Lessons, American Pride, Iraqi Schools
04/14/03: Iraqi Textbooks and the English language
03/31/03:Teachers, hugging, text messaging
04/07/03: War talk at school
03/24/03: Watching the war
03/10/03: Classroom chaos
03/03/03: Teaching tales
02/24/03: Segregation stories
02/18/03: Writing Essays, America, Beyond Bert and Ernie
02/13/03: Size matters
02/10/03: Parental homework, cheaters and memoirs
02/03/03: Diplomas, academics, preschools and Ritalin
01/27/03: Head Start, Social Studies, Marx, Africa and Math
01/22/03: Teachers as targets
01/13/03: Big Bully's Feelings
01/06/03: School of 60's Whining and Communal Destruction
12/23/02: Teaching in
12/16/02: Chocolate city?
12/10/02: Mandatory Victimhood --- and when cleaning up a school is 'racist'
11/25/02: Multi-colored math, sensitive science
11/20/02: How to leave no child behind
11/18/02: The tummy track
11/11/02: Dysfunctional documents?
11/04/02: Why go to college? Why test schools?
10/28/02: Pride goeth before an F
10/21/02: Diversity adversity
10/14/02: Bad hat day
10/07/02: Inflated sense of worth
09/30/02: The Royal road to knowledge
09/24/02: Sierra's Club
09/20/02: Stupidity Watch
09/03/02: First, win the war
08/26/02: Out of their field, out of their minds?
08/20/02: Fun with failure

© 2003, Joanne Jacobs