Roger Simon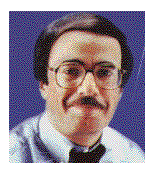 "Doing the people's business"
WASHINGTON -- For nearly a year now, Bill Clinton's fate has proceeded down two parallel tracks.
The first track was the political/policy/public performance track (they are virtually inseparable at the White House), and on this track, Clinton responded forcefully and effectively to the crisis caused by the revelation of his affair with Monica Lewinsky.
First, Clinton made his State of the Union speech, followed by large, enthusiastic public rallies, followed by policy initiatives (more teachers, saving Social Security before cutting taxes, etc.), leading up to the November elections, all of which was accompanied by strong poll numbers, foreign policy successes and a booming economy.
Things went very, very well on this track and made Clinton look and perhaps feel invulnerable.
But no matter how well things were going on this track, events were proceeding down the other track, the quasi-judicial/quasi-political track. There was Clinton's sworn statement to Paula Jones' lawyers, followed by an investigation by Independent Counsel Kenneth Starr that turned up a stained dress containing physical evidence of Clinton's sexual relationship with Lewinsky, followed by Lewinsky's testimony to a grand jury, followed by Clinton's testimony to a grand jury, followed by Starr's report, followed by hearings currently underway in the House Judiciary Committee.
No matter how well things were going on the first track -- no matter how high the polls numbers were, no matter how well the Democrats did in the congressional elections, no matter how high the Dow rose -- these events could not derail the freight train rushing down the second track.
It has been a frustration to White House strategists. Their essential strategy could, like almost all Clinton strategies, be captured in a single phrase: "Doing the people's business."
While others (i.e., Republicans) wanted to wallow in scandal and occupy all their time with it, Clinton would be seen working for the public good, doing the job he was elected to do.
Along with this was a vigorous public-relations campaign (and a generally poor performance by Clinton's enemies) that led almost anybody who came up against Clinton to become diminished. Consider what has happened to the reputations of Starr, Lewinsky, Linda Tripp, Newt Gingrich and Henry Hyde over the past 11 months.
Clinton, on the other hand, has never been more popular. He has managed the neat trick of becoming the victim rather than the victimizer.
But except for nice poll numbers he can tack to his walls, what has it gained him?
With grand disdain for his popularity, the members of the House Judiciary Committee are going forward with an impeachment vote. It may come this week or early next week.
And even though Clinton's lawyers have been granted two days to make their case against impeachment, the Republican majority on the committee will almost surely vote to impeach Clinton on at least one count: perjury.
If the full House also votes for impeachment, Clinton will go to the Senate for trial, and the matter will go on into the new year.
Most people have been sick and tired of this story for a long time now.
But lawmakers are not most people. There won't be another congressional election for another two years, and lawmakers are feeling pretty invulnerable themselves.
So, given the Republican majority in the House, it's a pretty fair guess we are going to see a Senate trial. It will be very unusual. According to current rules, the trial must go on every day, "Sunday excepted," until it is finished, with all other business pushed aside.
Other business is passing laws and trivial stuff like that.
According to The Washington Post, "The Senate can conduct legislative business before the trial resumes or after the day's work is done." And you can imagine how eager the senators will be to do that after the trial drags on week after week, month after month.
How long could it go on? Nobody knows.
But in the end, the Senate will have to summon 67 out of 100 votes in order to remove Clinton from office, and as of now nobody -- not even Clinton's worst enemy -- believes 67 votes for removal exist.
In other words, after the whole, long, drawn-out and immensely costly process is over, Bill Clinton will still be president.
Does any of this make sense?
No, but who says politics has to? B>