Roger Simon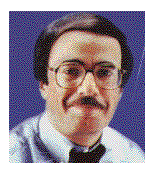 Telling the truth
about journalists
WASHINGTON -- The dirty little secret of the Washington press corps is that we want to write and say terrible things about people and then have them like us.
We want them to invite us to their parties, for instance.
Many reporters would deny this. They would say they would never expect or accept favors from someone they cover.
Except when it comes to parties at the White House or the vice president's mansion.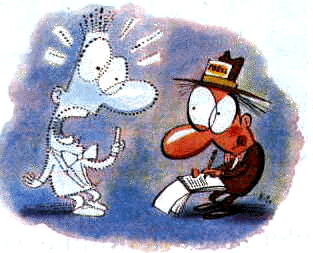 Each December, the Clintons give a big holiday party at the White House for the press.
The reporters and their guests eat and drink for free and then line up for pictures with Bill and Hillary.
On the day the invitations go out, there is terror in newsrooms across this town, as reporters ask themselves: "Will I be invited this year? Are they going to drop me? If I threaten suicide, will that help? Or is that what they want?"
Every Halloween, Al and Tipper Gore hold a big party at their place, which is located on the wooded acres of the Naval Observatory in Washington.
Reporters and their children are invited, and both kids and adults are encouraged to dress in costume.
Last year, reporters had an easy time finding a theme for their costumes: They made fun of the fund-raising scandal that was dominating the headlines.
A number of reporters dressed up like Buddhist monks (Gore raised campaign funds at a Buddhist temple, which he later admitted was a mistake), and one couple I know came as hard and soft money (one wore coins, and the other wore bills.)
This year, reporters searched for new ideas. Sex would have been an obvious theme, but nobody wanted to be too tasteless (we save that for what we write and what we broadcast).
I didn't see anybody dressed up like Monica Lewinsky, for instance.
Terence Samuel, national correspondent for the St. Louis Post-Dispatch, who came up with the hard-soft money theme last year, came up with a terrific idea this year: He got a bunch of us together, and we each wore an angel's wing on our right shoulders and a button on our chests that said: "Vast Right Wing Conspiracy."
(A vast right-wing conspiracy is what Hillary Clinton said was behind her husband's problems.)
Some people got the joke, and some didn't.
A number of Gore aides complimented the costumes and asked if they could have our buttons after the party. A number of reporters came up, looked at the right wings, looked at the buttons and said: "I don't get it."
A few reporters refuse to go to these parties. They say it is wrong, unethical and an unhealthy blurring of the adversarial process.
I go for the free booze.
I have found this to be a very simple and unambiguous policy. I don't know where the Columbia Journalism Reviews stands on this, but I know where I stand: in the long line waiting for the free booze.
Trouble is, however, there is no booze, free or otherwise, at the Gore party. Which I did not know since this was my first time there.
I don't think either the vice president or Tipper are teetotalers, but maybe they figure you shouldn't drink at a party where there are hordes of little kids running around.
Personally, I think that is the chief reason to drink, but it's not my party.
The party is not held in the Gores' home, which is a 100-year-old Queen Anne-style mansion, but in a large tent nearby.
There was a band at one end of the tent and a big table with cookies and candy corn and apples and another table with soft drinks.
There was stuff for the kids to do like bounce around in a room filled with rubber balls and shoot baskets.
The adults did what they always do at these parties: They stood in line to get their pictures taken with the Gores.
The Gores always wear elaborate costumes, and each year, they keep them a secret until they show up at the party. In the past, they have been werewolves and Frankenstein monsters.
This year, they went as mummies and were covered from head to toe in gauze and heavy, ghoulish makeup.
As we waited in line for about 30 minutes to get our pictures taken with them, I kept saying the same thing: "How do we know it's the Gores? It could be two actors they hired to take their places."
I was called a bad sport for this.
We eventually got our pictures taken, and in a few weeks, the photos will be mailed to our homes: us and people who may be the Gores.
Several hundred reporters and their guests go to this party each year, and so the Gores have to stand up and get their pictures taken several hundred times. (And I don't think their costumes made any allowance for a bathroom break.)
At the White House Christmas party, where several thousand journalists and guests attend, the Clintons have to stand in a room for an incredibly long time to accommodate all the picture taking. They have no time to eat or drink or mingle. They just stand there and have a strobe light go off in their faces for hour after hour.
A few months ago, I was talking to then-White House spokesman Mike McCurry, and I told him I thought it was pretty nice of the Clintons to do this.
Take the president, I said. The press bashes him pretty hard throughout the year, and then, we stand in line to get our pictures taken with him. He's a pretty good sport for doing that.
"Not really," McCurry replied. "The president just enjoys the hypocrisy of it. B>