Jewish World Review /Oct. 23, 1998 / 3 Mar-Cheshvan, 5759
Roger Simon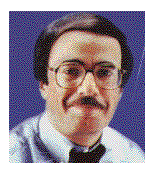 Podesta is used to cleaning toilets
WASHINGTON -- Whenever there was a dirty job to do at the Clinton White House, John Podesta got to do it. And there were plenty of dirty jobs to do.
From Travelgate to Hillary Rodham Clinton's commodities trading to Whitewater to campaign fund raising to the Monica Lewinsky affair, Podesta was asked to head up the damage-control effort.
He was far more comfortable working on foreign policy and technology issues -- encryption policy is the kind of thing that makes Podesta's heart race -- but he nonetheless managed to satisfy not only both Clintons (no easy task, and many have the scars to prove it) but also Bill Clinton's Republican critics on Capitol Hill, many of whom today are lavish in their praise of Podesta's skill and personal integrity.
Podesta

Tuesday, Podesta, 49, got his reward when Clinton named him as his new chief of staff, replacing Erskine Bowles on Nov. 1.

Bowles will go back to North Carolina, where he will decide whether to run for governor. In other words, Bowles will decide whether being Clinton's chief executive officer during the Lewinsky scandal will make a political future possible or impossible.

Podesta is an interesting choice for a job that is one of the two most important staff jobs in the White House. (Press secretary is the other.)

Known for his mordant wit, a love of roller coasters (the real kind, not the political ones), cowboy boots and Clinton's favorite card game, hearts, Podesta gave credit to his "blue-collar" Chicago upbringing for his success.

"I know that my father had to quit high school after one year to help support his family," Podesta said. "And I know that every day he worked hard on a factory floor, always believing in the American dream that his children would be better off than he was."

Podesta's father worked nights operating a machine that cut cardboard boxes while his mother worked days at a bank.

His brother, Tony, now 54, who heads a Washington public relations firm, said: "Anybody who grows up in Chicago follows either the Cubs or the White Sox, the Bears and politics. It's in the ground water."

Commerce Secretary William Daley, son of one Chicago mayor and brother to another, said of Podesta: "He understands complex policy issues, and he enjoys that a lot more than he lets on. He likes people to think he is political, but he is really interested in policy. And though he views himself as a Chicago guy, he understands Washington more than Erskine did. John understands the Hill, the Democratic constituency, labor, the leadership of the House, the lobbyists, all the pieces of the puzzle."

Like a number of people in the Clinton White House, Podesta worked for a long line of presidential losers: Ed Muskie, Eugene McCarthy and Michael Dukakis.

He finally found himself a winner in 1992 and specialized in preparing Clinton for his debates both in 1992 and 1996.

Podesta also spent nine years as a staffer on Capitol Hill, where he made contacts that may prove invaluable to Clinton as the House considers whether to impeach him and send him to the Senate for removal from office.

"He is a very self-contained guy who doesn't rattle; he is the kind of guy you want in a foxhole with you," one political observer said. "The dirty little secret of John is that he is quite ideological -- very liberal and much farther to the left than Clinton."

As chief of staff, Podesta will have an array of vital duties: running the White House staff, budgeting the president's time, coordinating policy and political concerns, and guiding Clinton through the most difficult crisis of his career -- a possible impeachment.

Republican lawmakers crucial to Clinton's future are fond of Podesta. Senate Judiciary Committee Chairman Orrin Hatch, R-Utah, told The Washington Post: "John's an excellent fellow. He's honorable, he's a good adviser, he's very bright, and he has that rare ability to be wise."

"He knows how the White House works," Clinton said of Podesta. "But even more importantly, he knows why the White House ought to work and for whom every single one of us does work."

Clinton lied to Podesta about the Lewinsky affair, but Podesta told NBC News: "He has done so much for this country. I think he has a lot more to give. ... I thought the right thing to do was to stay here and defend this presidency and defend this president."

It may be another dirty job, but somebody's got to do it. B>

10/15/98: Glenn will once again be an American original
9/24/98: The greatest political actor of our time
9/17/98: Bubba's 'weasel words' --only a partial list (There's only 24 hours in a day)
9/17/98: Hah, I told ya so!
9/08/98: Orthodox Jew Lieberman's moral outrage: Why religion matters in politics
9/04/98: Bubbasky
8/27/98: Cigars?
8/25/98: Why it's all-Lewinsky-all-day-all-night
8/21/98: From magnifying glass to microscope
8/19/98: Let's be blunt: Bubba really needs a shrink --- and fast!
8/13/98: At home, with real, live FOBs
8/11/98: Bubba's new secret weapon: the Marine Band
8/07/98: Has the presidency been reduced to a 'Leno' joke?
8/05/98: Tell the truth?
7/30/98: All ya need is luv...and to deny, deny, deny
7/28/98: 'Man-of-da-people,' huh?
7/23/98: Can frequent-flyer miles alone earn Bubba a Nobel Prize?
7/21/98: San Francisco: not only 'gay,' but happy
7/17/98: Why Bubba claims Y2K is US' biggest problem
7/14/98: Close Amtrak --- PLEASE!
7/9/98: Flag burning is for nuts!
7/7/98: Forget about his legal defense fund, buy Bubba shirts!
7/1/98: Wall-nuts
6/26/98: Perks and the press
6/23/98: There's a good reason Bubba wants gun-control...
6/19/98: Why Clinton can get away with going to Tiananmen Square
6/16/98: Maybe Big Brother ain't so bad after all
6/11/98: He claimed responsibility for Rwanda, so why isn't Bubba stopping Serbian genocide?
6/9/98: The Internet president?
6/4/98: You can call me 'slick;' and you can call me 'sick;' but never call me 'Dick' .... as in Nixon, that is
6/2/98: Being a 'talkin'-head' is hard work
5/29/98 Pay the pol, pick the policy
5/27/98 A 'loo' in London
5/21/98Buba is back from Europe ... but what did he accomplish?
5/18/98Roses for Buba
5/12/98: Just who is "Mr. Republican" these days?"
5/7/98:"Why Clinton keeeps "going and going and going""
5/1/98:"Bubba v. Tabacka"
4/29/98:"You may ask, but should they tell?"
4/24/98:"McCurry and the kids from the 'hood "
4/23/98: "NOW" should change its name to "THEN"
4/20/98: Freedom to be a jerk?
4/14/98: Bill is Hef's kinda guy
4/7/98: South African memories --- and a paradise not yet found
3/24/98: Bill's 12-day safari
3/20/98: Peace for Ireland?
3/18/98: Flat tire? Spare me
3/13/98: Latrell Sprewell's genius
3/10/98: On truth and reality
3/5/98: No, I'm not harrassing Hillary
3/3/98: The Unforgettable Henny Youngman
2/26/98: Grow up, boys!
2/24/98: Go get 'em, Bill!
2/19/98: My 15 minutes
2/17/98: The manic-depressive presidency
2/12/98: Drip, Drip, Drip
2/10/98: Clinton tunes out the networks
2/5/98: The flight of the Beast: America's love-hate relationship with scandal
2/3/98: Speaking Clintonese
1/29/98: What the president has going for him
1/27/98: Judgment call: how Americans view President Clinton
1/22/98: Bimbo eruptions past and present
1/20/98: Feeding the beast: Paula Jones gets the full O.J.
1/15/98: Let's get it over with: it's time to deal with Saddam, already
1/13/98: Sonny Bono is dead, let the good times roll
1/8/98: Carribbean Cheesecake: First couple has cake, eats cake
1/6/98: PO'ed: a suspected druggie jumps through the employment hoops
1/1/98: Cures for that holiday hangover
12/30/97: Buy stuff now
12/25/97: Peace to all squirrelkind
12/23/97: Home for the Holidays: Where John Hinckley, never convicted, will not be
12/18/97: Bill's B-list Bacchanalia: Press and politicos get cozy, to a point
12/16/97: All dressed up... (White House flack Mike McCurry speculates on his next career)
---
©1998, Creators Syndicate, Inc.