Roger Simon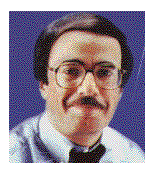 Bubba's 'weasel words' --only a partial list (There's only 24 hours in a day)
WASHINGTON -- Blinking back tears, Bill Clinton recently told a group of clergy assembled for the annual White House prayer breakfast he had "sinned," he had "repented" and he was instructing his lawyers "to mount a vigorous defense."
That those three things don't necessarily go together did not bother the president.
We have been told for years that his chief way of dealing with bad times is to "compartmentalize" his problems, put the bad staff in the "smallest corner of his mind" and then go about his business.
So apparently sin and repentance is in one corner of his mind, while legal defense and denial is in another.
I say denial, because his lawyers state emphatically that the president is denying he has committed perjury. But just what the president is saying or has said about his relationship with Monica Lewinsky is a matter of total confusion.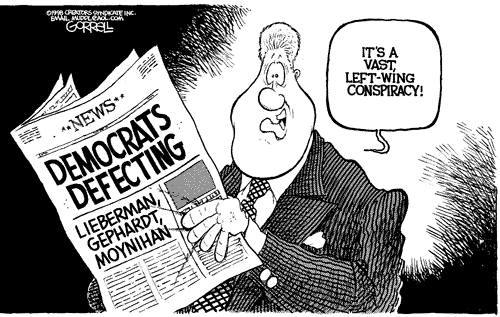 Perhaps total confusion is good for that "vigorous" legal defense the president wants mounted, but it is playing badly on Capitol Hill, where members of both parties want Clinton to stop fooling around -- both with interns and with the English language.
Clinton has always used "lawyerly" language to get out of tough scrapes. (His critics call that language his "weasel words.")
When first running for president, he was asked if he ever smoked marijuana and he replied, "I never broke the laws of my country."
Reporters took that to be a blanket denial. What they found out later, however, was that Clinton had tried marijuana while attending Oxford University in England.
Not long after that, Clinton's draft history came up. He was of draft age during the Vietnam War and some wondered how Clinton had finished college, gone off to Oxford and never been called up for the draft.
"I wound up just going through the lottery, and it was just a pure fluke that I was never called," Clinton told The Washington Post in 1992.
But reporters later discovered that Clinton had been sent an induction notice in April 1969.
So had he lied to the Post about never being called up?
No, Clinton said. He didn't think getting an induction notice was the same thing as being called for the draft, because ... well, here is how it was explained to the Post:
"Clinton said draft board officials had treated the matter 'like it was nothing at all unusual' and as a result he said he never believed it was significant or relevant during earlier discussions about his record. 'It just never occurred to me to make anything of it one way or the other, since it was a routine matter,' he added."
In other words, because the induction notice was "routine," Clinton didn't think it really amounted to being called for the draft.
Then there was the case of Gennifer Flowers. In 1992, during the crucial New Hampshire primary, in which Clinton was fighting for his political life, Flowers said she had a 12-year love affair with Clinton. Clinton denied it.
In a televised forum from Claremont, N.H., Clinton said, "The affair did not happen."
A few days later, appearing on "60 Minutes," Clinton said Flowers was a "friendly acquaintance."
Interviewer Steve Kroft said, "I'm assuming from your answer that you're categorically denying that you ever had an affair with Gennifer Flowers?"
"I said that before," Clinton said. "And so has she."
"You feel like you've leveled with the American people?" Kroft asked.
"I have absolutely leveled with the American people," Clinton replied.
But this Jan. 17, Clinton admitted in a sworn deposition in the Paula Jones sexual-harassment suit that he had sex on one occasion with Gennifer Flowers.
So was he lying to the American people at a crucial time in his election campaign? And did he get to the presidency at least partially based on that lie?
No, the White House says, though, as one aide put it, "People can believe what they want to believe."
Now we get to the matter of Monica Lewinsky and sex.
On Jan. 17 in a civil deposition and under oath, President Clinton denied having "a sexual affair," "sexual relations" or a "sexual relationship" with Monica Lewinsky.
On Aug. 17, the president acknowledged to a grand jury he had "inappropriate intimate contact" with the former White House intern, but said his January testimony was accurate.
A few hours later, the president addressed the nation and called his replies on Jan. 17 "legally accurate" but said his relationship with Lewinsky was "not appropriate."
Last Friday, the day the massive impeachment report of Independent Counsel Kenneth Starr was released and the president said at that prayer breakfast "I have sinned," his attorneys released a rebuttal to the Starr report that contained a very confusing claim:
"The president has admitted he had an improper sexual relationship with Ms. Lewinsky," the rebuttal said.
But when did Clinton admit to that? And to whom? And if he did do so, hasn't he committed perjury, a high crime or misdemeanor, for which he could be impeached?
His lawyers have not provided the answers as to the when and the whom, but they flatly state he never committed perjury.
Even though the president has allegedly admitted an improper sexual relationship with Lewinsky, his lawyers state that "these encounters did not consist of ... 'sexual relations' as he understand that term to be defined. ..."
The White House has made clear that Clinton does not believe that oral sex falls within the definition of "sexual relations" as defined to him because he was the recipient of bodily contact.
But what about those instances, alleged by Lewinsky and outlined in graphic detail in the Starr report, when Clinton carried out bodily contact by touching Lewinsky?
Is she lying?
The White House does not wish to say. "It may well be that people's recollections differ," Kendall said at a news conference on Sept. 11. "It does not necessarily mean that one is lying."
And at his press conference Wednesday, Clinton said: "I have acknowledged an improper relationship. ..."
But was it sexual? This matters not because we need more detail of what the president did with Lewinsky --we don't -- it matters because it goes to the heart of the perjury allegation.
This week Sen. Tom Daschle of South Dakota released a statement saying, "I certainly agree with those who have grown impatient with hair-splitting over legal technicalities."
The same day, Rep. Richard Gephardt of Missouri released a statement saying: "The considered judgment of the American people is not going to rise or fall on the fine distinctions of a legal argument but on straight talk and the truth."
And those guys are the Democratic leaders of the Senate and House. Those are the guys Clinton needs if he is going to keep his job.
Those guys -- and all of us -- have heard plenty about sin and repentance.
Straight talk and the truth would be a nice change of pace. B>