Roger Simon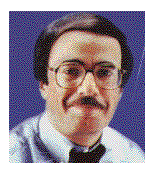 Glenn will once again be an American original
WASHINGTON -- He was the last American hero to run for president.
A Marine pilot, he had flown 149 missions in World War II and Korea, earning five Distinguished Flying Crosses and the Air Medal with 18 Clusters.
Fourteen schools were named after him in states across the country.
He rode in a New York ticker-tape parade where 4 million people turned out to cheer him.
President Kennedy sent Air Force One to fly him to Washington so he could address a joint session of Congress.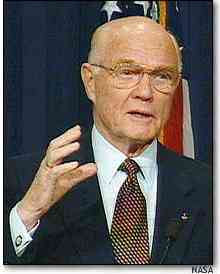 Glenn

A best-selling book included his exploits, a movie followed the book, and his campaign handlers were sure that the American people would conclude that John Glenn had the right stuff to become president of the United States.

It was 1984, and Glenn represented everything that Americans say they want in a president: honor, bravery, honesty, fidelity, sacrifice and commitment.

He got creamed.

I followed him around New Hampshire that year, and I had a hard time finding anyone who remembered him.

In 1962, Glenn had become the first American to orbit the Earth in his Friendship 7 Mercury space capsule, a craft that now sits in the Smithsonian Air and Space Museum not far from Charles Lindbergh's Spirit of St. Louis.

But by 1984, astronauts had become passe. And so, maybe, had heroism.

America was already changing into a full-fledged media culture.

Ronald Reagan, who played a hero in the movies, was the American ideal of a heroic president.

John Glenn, who had put his life on the line several times for his country, did not look like a real hero or sound like one. His speeches were (and are) awful. He is not a talker or particularly emotional in an era when talking about your emotions is of the utmost importance.

Glenn ran in a number of presidential primaries in 1984 but didn't win any, and he dropped out with a campaign debt in the millions (most of which is still not paid off today).

Glenn had been elected to the U.S. Senate in 1974, and while generally thought to be a straight arrow kind of guy, he did not escape unsullied. Charles Keating, an indicted savings and loan executive, funneled hundreds of thousands of dollars into two of Glenn's political action committees. The Senate Ethics Committee cleared Glenn of any rules violations in 1989, but it was a blot on his career.

Today, Glenn is finishing his fourth and last term in the Senate.

He is 77, an age at which most men are enjoying retirement.

But John Glenn is going back into space.

He is set to blast off on Oct. 29, when he and six other Discovery space shuttle crew members will circle the Earth 144 times.

It is something Glenn has wanted to do ever since he got back to Earth in 1962 and learned that he had become such a national hero that President Kennedy did not want to risk his life in space again.

"I didn't know until afterward that (Kennedy) had sort of passed the word that he didn't want me used again," Glenn told Jack Torry of the Pittsburgh Post-Gazette recently.

Glenn never liked the decision and left the space program because he did not want to "stick around being the world's oldest permanent-training secondhand astronaut."

He invested his money in four Holiday Inns and became a millionaire and then a politician, but he never lost his desire to go back into space.

Two years ago, Glenn got the idea of going back when he read a book written by NASA doctors describing changes that take place in astronauts in space. Glenn realized they were very similar to the natural aging process.

So he drew up a memo and went to NASA and asked the administrators there to let him go into space as a medical experiment.

NASA surely did not want to offend a politically powerful senator, but it stuck to two provisos: Glenn had to pass the same physical exam as everybody else going into space, and there had to be a legitimate scientific reason for him to go.

He passed the physical without any problems, and while some disagree that we need to send a 77-year-old into space to prove anything, Glenn bristles at the criticism.

"The basic purpose of why I am going is not just to go sightseeing," he said at a news conference. "It's to do basic research in this area."

So in just about two weeks, he is scheduled to go.

Time and Life have already put him on their covers.

The four major TV networks will broadcast the lift-off live, just like TV used to do in the old days when people thought astronauts were heroes.

And, perhaps, for one brief shining moment, John Glenn will be again. B>