Roger Simon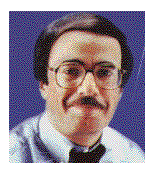 The greatest political actor of our time
WASHINGTON -- Now you know why Bill Clinton is called the hardest-working man in show business.
Even if you are his worst enemy, I don't think you could have watched the Monday broadcast of his grand jury testimony and not come away thinking this guy was the best political performer of our time -- or maybe any time.
It was once said of Marilyn Monroe that the camera loved her.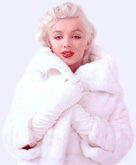 Marilyn

Well, it also loves Bill Clinton.

For a book I did this year on Clinton called "Show Time" (published by Times Books -- how many copies have you bought so far?), I spent several sessions with Clinton's speech and drama coach, Michael Sheehan, who is a graduate of the Yale Drama School.

"He is like an improvisational actor," Sheehan said of Clinton.

An improvisational actor immerses himself in his role, becomes his role.

"You feel the part, and you see what comes out," Sheehan said.

So I knew that even though grand jury testimony is supposed to remain secret and even though the grand jury Clinton was testifying to really had no role except as a prop, that Clinton would still perform for it.

He was facing a camera, he had an audience, and he became the part, the part of an embattled president, struggling to share his pain with us.

There were many news reports before the grand jury tape was broadcast about how bad Clinton was supposed to be on it.

Based on the reports of anonymous sources who presumably had seen the tape, CBS said Clinton was "evasive, profane, lost his temper and even stormed out of the room at one point."

Other new organizations implied that he became purple with rage and totally lost his composure.

And this has happened to Clinton before.

In 1992, in an Arkansas TV studio, Clinton was doing several satellite interviews and was told that Jesse Jackson had endorsed one of his Democratic opponents for the presidential nomination.

Clinton's face became contorted with rage, he turned a bright red (which is the color of his anger, not purple), and he let loose.

"It's an outrage," Clinton exploded. "It's a dirty double-crossing, back-stabbing thing to do!"

As it turned out, Jackson had not endorsed another candidate, but because the TV cameras were rolling, people got a look at a different side of Clinton.

But Clinton -- who also explodes at his staff with some regularity -- didn't know he was being taped.

When he thinks the cameras are on, he acts much differently: He is controlled, seeming to choose his emotions at will.

He will show a hint of righteous anger now and then, but explode? When he knows the cameras are rolling?

I was surprised to read this.

So I watched the videotape, and like the rest of America, I didn't see any purple (or red or fuchsia or any color) rages. I didn't see him storm out of the room.

I saw a man who knew this videotape was going to be aired and was conscious every second of how his performance was going to play in the heartland.

Clinton even knew -- just like he always does -- what to do with his hands: when to grip them in front of him and when to motion with them. He and Sheehan have spent a lot of time over the years working on this.

"For me," Sheehan said, "working with Clinton is like Kazan getting to work with Brando."

Did some people look at Clinton on that videotape and hate him? Sure.

Did some people look at Clinton and like him? You bet.

The tape, which the Republicans hoped would destroy Clinton, did not change any minds.

And in that respect, it was a victory for Clinton. His high job-approval ratings have remained rock solid since the scandal broke.

In 1996, way before anybody knew about Lewinsky, a Pew Research Center poll asked people to choose words to describe Clinton's personal image.

The results were: "Good, wishy-washy, OK, dishonest, liar, fair, trying, intelligent, slick, great, honest, crook, leader, two-faced."

In other words, Clinton was whatever you wanted him to be.

So the question now is: Will the greatest political actor of our time be able to act himself out of this mess? B>