Roger Simon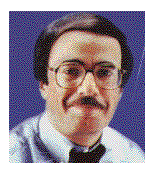 Lost in Japan
TOKYO -- "Conveyor belt sushi," my friend said.
Gesundheit, I replied.
"This is your first time in Japan," my friend said, "and knowing how easily impressed you are, I know you will like conveyor-belt sushi."
How is this different from regular sushi? I asked.
"It's on a conveyor-belt," he said.
The sushi is on a conveyor-belt? Like in a factory?
"No, not like in a factory," he said. "Like in a restaurant. You sit at a counter, and the sushi rides around on a little conveyor-belt in front of you. And you just take what you want when it passes by."
Does sushi travel well? I asked.
"Quite well," he said. "There is a place in San Francisco, I am told, where the sushi rides in little boats in this moat in front of you, but I consider that too showy."
My friend, I should mention, has a very definite, though ill-defined, sense of taste.
"OK," he said. "You want to get some conveyor-belt sushi now?"
I don't know, I said. What time is it? I mean what time is it here, and what time is it back home?
"Don't start," my friend said.
I am well known among my friends for being unable to figure out time zones. I don't mean simple time-zone differences like the difference between Washington and Los Angeles (four hours, except during leap years).
But when I go to Asia, I am lost.
"It is 14 hours later here than in Washington," my friend said for the 10th time.
But how come sometimes it's not the same day of the week? I asked.
"Because it's 14 hours!" he said.
I don't get it, I said.
"If it is before noon over here, then it is the day before back in Washington," he said.
I don't get it, I said. Does this have something to do with the International Dateline?
"Very definitely," he said.
I ignore the International Dateline, I said. It's easier that way.
"Fine," he said. "Let's go to lunch."
What time is it? I asked.
"What difference does it make!" he shouted. "You don't understand the time anyway."
But I have to know if I'm hungry! I wailed.
He stuck me in a car, and we went off into Tokyo rush hour. That it was rush hour was no clue to the time. It is always rush hour in Tokyo. But it has to be the politest rush hour in the world. Nobody honks. Nobody cuts off anybody else. Nobody shouts or gestures rudely.
Now I know I'm not in America anymore, I said, looking out the window at a truck that actually yielded the right of way to us.
We got to the sushi place and sat at a counter, where, lo and behold, the sushi traveled on a little assembly line.
It was all very efficient, the Japanese equivalent of fast food (though they also have McDonald's).
You took a tea cup off a stack and a tea bag off another stack. Every few feet down the counter were boiling water dispensers, so you could make your own tea.
You grabbed whatever sushi you wanted and stacked up the plates. Each plate was color coded for a different price.
When you wanted your check at the end, you just stood up and someone came running over, counted up the plates and wrote you a check.
You paid the cashier, and you were out of there.
It was quite a meal. I had raw salmon, raw tuna, raw yellow tail, raw eel and raw fish eggs. When we got back out onto the street, I kept looking at my watch.
"What's wrong?" my friend asked.
I just figured out the time zones! I said.
"So?" he said.
So, I said, that turned out to be

11/17/98: Saddam will strike because we did not
11/12/98: Too bad we can't just blow Saddam away
11/10/98: Will the Republicans ever learn?
11/05/98: Monica? Monica who?
11/03/98: Telling the truth about journalists
10/30/98: The vanishing president
10/27/98:Bubba's last hurrah?
10/23/98: Podesta is used to cleaning toilets
10/15/98: Glenn will once again be an American original
9/24/98: The greatest political actor of our time
9/17/98: Bubba's 'weasel words' --only a partial list (There's only 24 hours in a day)
9/17/98: Hah, I told ya so!
9/08/98: Orthodox Jew Lieberman's moral outrage: Why religion matters in politics
9/04/98: Bubbasky
8/27/98: Cigars?
8/25/98: Why it's all-Lewinsky-all-day-all-night
8/21/98: From magnifying glass to microscope
8/19/98: Let's be blunt: Bubba really needs a shrink --- and fast!
8/13/98: At home, with real, live FOBs
8/11/98: Bubba's new secret weapon: the Marine Band
8/07/98: Has the presidency been reduced to a 'Leno' joke?
8/05/98: Tell the truth?
7/30/98: All ya need is luv...and to deny, deny, deny
7/28/98: 'Man-of-da-people,' huh?
7/23/98: Can frequent-flyer miles alone earn Bubba a Nobel Prize?
7/21/98: San Francisco: not only 'gay,' but happy
7/17/98: Why Bubba claims Y2K is US' biggest problem
7/14/98: Close Amtrak --- PLEASE!
7/9/98: Flag burning is for nuts!
7/7/98: Forget about his legal defense fund, buy Bubba shirts!
7/1/98: Wall-nuts
6/26/98: Perks and the press
6/23/98: There's a good reason Bubba wants gun-control...
6/19/98: Why Clinton can get away with going to Tiananmen Square
6/16/98: Maybe Big Brother ain't so bad after all
6/11/98: He claimed responsibility for Rwanda, so why isn't Bubba stopping Serbian genocide?
6/9/98: The Internet president?
6/4/98: You can call me 'slick;' and you can call me 'sick;' but never call me 'Dick' .... as in Nixon, that is
6/2/98: Being a 'talkin'-head' is hard work
5/29/98 Pay the pol, pick the policy
5/27/98 A 'loo' in London
5/21/98Buba is back from Europe ... but what did he accomplish?
5/18/98Roses for Buba
5/12/98: Just who is "Mr. Republican" these days?"
5/7/98:"Why Clinton keeeps "going and going and going""
5/1/98:"Bubba v. Tabacka"
4/29/98:"You may ask, but should they tell?"
4/24/98:"McCurry and the kids from the 'hood "
4/23/98: "NOW" should change its name to "THEN"
4/20/98: Freedom to be a jerk?
4/14/98: Bill is Hef's kinda guy
4/7/98: South African memories --- and a paradise not yet found
3/24/98: Bill's 12-day safari
3/20/98: Peace for Ireland?
3/18/98: Flat tire? Spare me
3/13/98: Latrell Sprewell's genius
3/10/98: On truth and reality
3/5/98: No, I'm not harrassing Hillary
3/3/98: The Unforgettable Henny Youngman
2/26/98: Grow up, boys!
2/24/98: Go get 'em, Bill!
2/19/98: My 15 minutes
2/17/98: The manic-depressive presidency
2/12/98: Drip, Drip, Drip
2/10/98: Clinton tunes out the networks
2/5/98: The flight of the Beast: America's love-hate relationship with scandal
2/3/98: Speaking Clintonese
1/29/98: What the president has going for him
1/27/98: Judgment call: how Americans view President Clinton
1/22/98: Bimbo eruptions past and present
1/20/98: Feeding the beast: Paula Jones gets the full O.J.
1/15/98: Let's get it over with: it's time to deal with Saddam, already
1/13/98: Sonny Bono is dead, let the good times roll
1/8/98: Carribbean Cheesecake: First couple has cake, eats cake
1/6/98: PO'ed: a suspected druggie jumps through the employment hoops
1/1/98: Cures for that holiday hangover
12/30/97: Buy stuff now
12/25/97: Peace to all squirrelkind
12/23/97: Home for the Holidays: Where John Hinckley, never convicted, will not be
12/18/97: Bill's B-list Bacchanalia: Press and politicos get cozy, to a point
12/16/97: All dressed up... (White House flack Mike McCurry speculates on his next career)
---
©1998, Creators Syndicate, Inc.