Roger Simon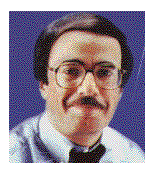 Monica? Monica who?
WASHINGTON -- You can't get rich betting against Bill Clinton. He just keeps beating the odds.
In three separate elections, Republicans have tried to attack him on his ethics, morals and values -- or his lack thereof -- and three times, they have gotten their heads handed to them.
In 1992, George Bush, seeing his re-election hopes sinking along with the economy, told voters that Clinton could not be trusted to tell the truth. He was a "waffler," Bush said, waffling not only on the issues but about his draft record, smoking marijuana and Gennifer Flowers.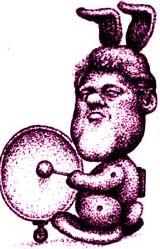 The voters elected Clinton anyway.
In 1996, Bob Dole was enraged by Clinton's behavior and was baffled that the voters didn't seem to care.
"Where's the outrage?" Dole asked time and again.
Wherever it was, it was not among the electorate. And Clinton was sent back to the White House for another four years.
Last Tuesday, a week before the midterm elections, House Speaker Newt Gingrich personally unleashed a $10 million ad campaign implying that Clinton was untrustworthy and that his behavior should be punished at the polling booths.
But while the Republicans were spending big money to get their ads on the air, Clinton used a Rose Garden news conference to get his message on the airwaves for free.
"I'm not trying to sugarcoat the fact that I made a mistake and that I didn't want anybody to know about it," Clinton said, placing his hand over his heart. "The American people have had quite a decent amount of exposure to that. I hope very much that they have seen that I'm doing my best to atone for it."
The White House political strategy was now the opposite of what it had been a few months ago when aides urged Clinton to reveal the details of his relationship with Lewinsky (while his lawyers urged him to keep his mouth shut).
Now, the strategy is to ignore the scandal and emphasize "business as usual."
So, in the final weeks before Election Day, the president was seen going about his job, pursuing his agenda, not just because that is why he was elected but because it was part of his "atonement."
And it worked.
The Republicans, who a few weeks before had predicted a 40-seat pickup in the House of Representatives, read their polls and predicted a much more modest gain.
But they woke up Tuesday and found their world had been turned upside down:
Not only did Republicans not achieve a gain, but they had actually lost seats in the House. They still retained control of the House, but their already slim margin was now razor thin.
In the Senate, the Democrats fought the Republicans to a standstill by not losing any ground.
If this election was supposed to be a referendum on whether to impeach Bill Clinton, the public seemed to be saying "forget about it."
This will not stop impeachment hearings from beginning soon in the House.
And it may not even stop the Judiciary Committee from voting articles of impeachment.
But what once looked like a sure thing -- impeachment by the whole House, sending Clinton to the Senate for trial -- is no longer so sure.
All those members of the House elected last night face re-election in just two years, which means they have to start campaigning in just one year.
And so they have to ask themselves: "Do the people want me to spend my time passing legislation or pursuing Bill Clinton?"
The White House will exploit this by continuing its "plea bargaining" strategy: urging the House to pass a censure of Clinton rather than impeach him.
Though such a censure would be symbolic, the unexpectedly strong Democratic showing on Tuesday brings it into the realm of the possible.
Exit polls show only about 5 percent to 7 percent of the American people saying that the Lewinsky matter is important to them.
Now, the White House is trying to find censure language that both Republicans and Democrats can vote for and Clinton could live with, language, in other words, not that much different than the "contrition" language the president has already used himself.
Whether that effort will succeed is not known. What is easier to predict is what will happen to Clinton in the Senate.
Barring new disclosures, it seems extremely unlikely that the Republicans will find the Democratic votes they need to remove Clinton from office.
In fact, even the Republican leadership admits that as of today there is not a single Democratic senator willing to vote to kick Clinton out of office.
And the news gets even better for the Democrats:
The failure of the Republican leadership to gain ground in the Senate and its inability to hold ground in the House in a midterm election, where the party out of power almost always gains seats, may set off a bloodletting in the Republican Party.
This has made the White House very happy as it looks toward 2000. Many potential Republican candidates for president in 2000 -- including Steve Forbes, Dan Quayle and Bill Bennett -- are already criticizing the Republican leadership for blowing the election and especially for giving into the White House on the recent budget deal.
Final analysis? It all gets down to one question, a question the Democrats are happy to ask these days:
Monica? Monica who? B>