Roger Simon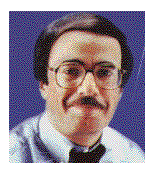 See Bubba run; Run, Bubba, run
SEOUL, Korea --- No president has ever paid more attention to body language than Bill Clinton, so it was a nice touch Saturday when Clinton tapped his fingers on his heart when he said that "there has been a lot of suffering" in his life in the aftermath of his relationship with Monica Lewinsky.
"Suffering ... is different from punishment," he said and then bounced his eyebrows in mock anguish, adding, "although it's hard to see the difference sometimes as you're going through it."
Clinton was standing next to Korean President Kim Dae-Jung, who stared impassively forward as Clinton continued with what has become known around the White House as his "All-Contrition Tour."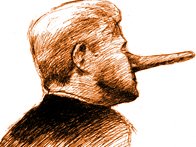 Clinton has admitted to having had an "improper relationship" with Lewinsky, to having sinned and to having repented, but he was asked during a joint press conference whether he deserved punishment such as an apology before Congress.
"For me, this long ago ceased to be a political issue or a legal issues and became a personal one," Clinton answered obliquely. "And every day, I do my best to put it right, personally."
While White House strategists believe that the impeachment hearings in the House of Representatives have gained sympathy for the president, they also acknowledge that they have turned public and press attention back to the Lewinsky affair. This was the second time Clinton had been asked about the matter in two days.
The White House always knew that Bill Clinton was going to be out of town when his impeachment hearings began, and Japan looked to be about as out of town as he could get. Clinton flew there last week as his first stop on a five-day Asia trip.
The Lewinsky scandal was news in Japan, but not huge news, and the Japanese do not have a tradition of sharply questioning world leaders in public.
Clinton watched none of the live impeachment hearings while in Japan, and White House spokesman Joe Lockhart watched sumo wrestling instead of the wrestling between the Democrats and Republicans on the Judiciary Committee.
So when Clinton arrived Thursday to begin a series of talks on the world financial crisis, it looked safe to White House planners to put him in front of a televised town meeting of Japanese citizens.
This has been exactly the kind of event Clinton has avoided for months in America -- he has appeared mostly at fund-raisers and other events with carefully controlled audiences -- but as he climbed aboard a bar stool in a Tokyo TV studio, he was relaxed in front of audience members who sat with their hands politely folded in their laps.
The questioning was exactly what the White House expected: Did Clinton get good grades in school ("Mostly"), was he involved in Chelsea's child raising ("Very involved"), and what was his favorite food? ("Chicken enchiladas.")
But right after the food question, a 30-something woman, who was watching Clinton by a video hook-up in Osaka, hit him with a question that nobody in America has ever gotten a chance to ask him in public.
"I have a question regarding Miss Monica Lewinsky," she said. "How did you apologize to Mrs. Clinton and Chelsea? And I feel I would never be able to forgive my husband for doing that, but did they really forgive you, Mr. President?"
Clinton's face looked like a cloud had passed across it. He answered slowly and deliberately.
"Well, I did it in a direct and straightforward manner, and I believe they did, yes," Clinton said as the audience laughed nervously. "But that's really a question you could ask them better than me."
Then, his jaw clenched, and he stopped talking.
"Thank you very much!" the TV host shouted. "Let's change the topic now!"
Two days later, Clinton flew to Seoul, where he had a joint press conference with President Kim and got asked about the Lewinsky scandal again. He chose to look on the bright side, pointing out how Independent Counsel Kenneth Starr had been unable to pin anything on him for Travelgate, Filegate and so on.
"I do believe that the long-awaited acknowledgment that there is nothing on which to proceed in the travel issue and the file issue and Whitewater is a positive thing," Clinton went on. "I think surely it will help us to get this over with."
Clinton also implied that those in Congress who wish to impeach him are doing so because of politics and not because they believe it is a constitutional duty.
"I trust the American people, and I hope Congress will do the right thing in a non-political way, if you will, to get beyond the partisanship and go on," he said. "But I think the less I say about what should happen to me at this point, the better." B>