Roger Simon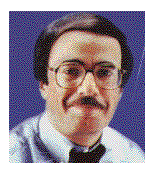 Mad as He--!
WASHINGTON -- I have flown to some interesting places this year. They have included: Ghana, Uganda, Rwanda, Botswana, South Africa, Senegal, Russia, Germany, England, Switzerland, Northern Ireland, Ireland, China, Japan, South Korea, Guam, Israel and the Gaza Strip.
But on Dec. 30, I will take a flight that may be far more beneficial than any I have taken all year.
I will fly from BWI airport outside Baltimore, Md., to Dulles Airport outside Washington, D.C., a flight of some 45 miles.
This is not a convenient flight for me. BWI is a long drive from where I live.
Nor do I want to go to Dulles Airport. There is nothing at Dulles except Dulles.
And, in fact, I will have to catch rides from friends to get to BWI and to get home from Dulles.
Why am I doing this?
I think some of you already know. I think some of you have been making flights like these for years and have been too embarrassed to admit it.
But I will admit it: I must fly 21 miles on United Airlines before midnight, Dec. 31, or I will not get Premier status in its frequent flyer program next year.
You have to fly 25,000 miles in one year to get Premier status. So far this year, I have flown 24,979 miles. (Almost all the neat places I flew this year were on White House charter flights, which did not earn me any miles.)
If I had Premier status now, United would cut me some slack and let me keep it for another year because I came close. But I don't have Premier status now. I used to have it years ago, but I lost it.
This year is my best chance to get it back.
So the entirely useless flight from BWI to Dulles is the cheapest United flight I could find -- it costs $54 -- that will put me over 25,000 miles.
Why am I going to such trouble to reach Premier status? Because of the three advantages Premier status offers to you:
1. You get to beat up anyone on the flight as long as they are sitting in coach and are smaller than you.
2. You are served food that has not been previously digested.
3. During good weather, you get to fly the plane.
OK, so I am lying about those.
What Premier members really get is to board the plane first, seats up front in coach and a 25 percent bonus on every mile flown.
There may be other benefits like free paper luggage tags or extra honey roasted peanuts, but I don't care about them.
The only benefit I really care about, in fact, is boarding the plane first.
(Not that United always lets ordinary Premier members board first. Sometimes, United reserves that for special Premier members who have "Executive" status or "100,000 Mile status," all of whom, in my opinion, should be hung from lampposts.)
But why do I want to get on board the plane first? A number of reasons:
I do not want to stand in line behind people who let a huge gap open up ahead of them because they are digging through the magazine bin or jabbering to their companions.
I do not want to wait behind people who have packed their rolling suitcases so full that they cannot lift these bulging monsters and so they just stand in the aisle looking helpless.
But most of all, I want to board the plane first because I want the overhead bin space.
For years, airlines trained us to not check our baggage. They did this by making us wait hours for our bags, ripping our bags apart and losing our bags.
Eventually, this behavior modification worked, and most of us stopped checking our bags. And the carry-on, rolling-suitcase industry was born.
But did airlines increase their overhead bin space as a result?
They did not. Instead, they began stuffing their overhead bins with oxygen canisters, first aid kits, pillows, blankets and -- my own personal favorite -- crew luggage!
Which means the first people on board the plane have the best shot at bin space.
Being first in the bin is, I admit, sometimes fraught with peril. If you put your stuff in the overhead bin first, the people who come after you -- especially those who arrive two minutes before takeoff and wonder why the bins are full -- get to squash your stuff under their stuff.
Which is why you have to throw your stuff in the bin first, slam the bin shut and then say to anyone who reaches up to open it: "Please don't let my bowling ball hit you on the head. It's brand-new."
And that is exactly what I will be saying next year as I sit in my up-front Premier seat.
Or else I'll be flying the plane. B>