Jewish World Review May 17, 2004 / 26 Iyar, 5764

Lou Dobbs
Wasting minds
http://www.jewishworldreview.com | We all want our children to have the opportunity to build a better life than ours. That has been the aspiration of every generation since our country's founding. It's the essence of the American dream. And for decades, most of us believed that a college education was the best way to ensure the realization of that dream. But as the very nature of our economy has changed, as business and markets have globalized, and hundreds of thousands of American jobs have been outsourced to cheap foreign labor markets, the employment prospects for our nation's college graduates have deteriorated. A good education no longer assures realization of the American dream. It's not even a guarantee of a job. And as the cost of higher education has been skyrocketing, the promise of a return on the investment has been diminishing. An investment that for many middle-class families requires sacrifice and going into debt, often crushing debt.

The price of a college education at a public university or college rose by 14 percent last year, while private college tuition is up 6 percent. According to the College Board, a degree from a private four-year institution now costs roughly $127,325. By the year 2022, the same education will cost more than $300,000.

While it is true that historically those with a college education are in a better position to earn more over a lifetime, recent employment trends do not bode well for recent college graduates. At the end of 1999, the level of unemployed college graduates was 22 percent less than that of high school dropouts. But by April of this year, the level of unemployed college graduates outpaced that of those without a high school diploma by 13 percent. And it appears educated African-Americans may be among those hit the hardest. A study conducted by the National Urban League found that the unemployment rate for college educated and highly-skilled African-American workers is significantly worse than that of their white peers.

President Bush has said that workers who have lost their jobs need to be retrained. Earlier this month, the president proposed another $250 million for Americans to get job-training help, which would include funding for community colleges. But, of course, those retrained for other employment will be competing with recent graduates for jobs. And despite all of the recent emphasis placed on training, unemployment still remains a serious issue for highly skilled Americans. The unemployment rate among electrical engineers, for instance, rose from 4.5 percent in last year's fourth quarter to 5.3 percent in the first quarter of this year. An increase of almost 18 percent.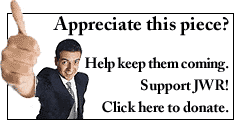 Although the job market for college graduates is better this year than last, and thankfully still improving, the job market is still tough. A leading career Web site for college students, MonsterTRAK, recently released the results of its annual survey of college graduates. According to the survey, only 10 percent of this year's graduates have landed a job and 51 percent of seniors don't expect any job offers when they graduate. Interestingly, 34 percent of this year's graduates are concerned that offshore outsourcing will impact their employment prospects.

In addition to a less than stellar job market, today's graduates also face more serious financial burdens than those of previous generations. Sixty-four percent of students now graduate with debt, twice as many as eight years ago. Graduates now leave college owing an average of $18,000. So they are in the red, in most cases, before they've even begun.

Too many middle-class families are being priced out of an education for their children, and those students who do graduate are too often overburdened by debt, without prospects of earning enough to pay off that debt. These troubling trends, with complex underlying causes, demand the immediate attention of our policymakers and political leaders. While it isn't the entire solution, we must stop outsourcing American jobs to cheap overseas labor markets. Nothing less than the American dream is at stake for an entire generation.
Every weekday JewishWorldReview.com publishes what many in Washington and in the media consider "must reading." Sign up for the daily JWR update. It's free. Just click here.


Lou Dobbs is the anchor and managing editor of CNN's "Lou Dobbs Moneyline." Comment by clicking here.
05/11/04: Outsourcing of jobs leads to information leaks
05/04/04: Labor issues getting some much-needed attention
04/27/04: Outsourcing the jobs debate
04/20/04: Revisiting the final frontier
04/11/04: The source of terror
03/22/04: Our new consumer economy
03/15/04: Finding a balance between free trade and protecting our national interest
03/09/04: Choice between Bush and Kerry isn't much of a choice
03/02/04: Election stakes are getting higher
02/24/04: Help wanted: Free trade policies hurt working Americans
02/17/04: All the news that's fit
02/04/04: American jobs must be protected
01/03/04: Dangerously dependent
01/27/04: Who's working for working Americans?
01/20/04: U.S. selling itself short with "free" trade
01/12/04: Bush on the wrong track with immigration idea
01/05/04: Business leaders should resolve to lead by example in 2004
12/29/03: Immigration needs stricter, not looser, controls
12/11/03: Trade deficit with China a big problem
12/09/03: Let our children be children
12/01/03: Broken borders pose a serious health risk
11/25/03: Free trade costs plenty
11/18/03: European Union is playing a dangerous game
11/10/03: This time, it's not the economy
11/04/03: Overseas outsourcing is an alarming trend
10/28/03: Spending so much time 'making a living', we don't live
10/21/03: As population soars, U.S. faces tough choices
10/14/03: Schools need to re-emphasize math and science
10/07/03: It's lonely at the top
09/30/03: Is America over-medicating?
09/23/03: Corporate execs need to stop selling out U.S. workers
09/16/03: The scandals just keep on coming
09/09/03: Let's get real on energy
09/02/03: Is free enterprise the answer to education woes?
08/26/03: Building the road to recovery
08/12/03: War on drugs is still a war worth fighting
08/06/03: An attack on progressive thought
07/29/03: Prosperity begins at home
07/22/03: Real earnings, or really creative earnings?
07/15/03: Flirting with disaster
07/08/03: It's good to be the king
07/01/03: Border disorder
06/24/03: Prairie dogs and mosquito bogs
06/17/03: Bullish on America
06/10/03: Retirement realities: we need new solutions — soon
06/03/03: Curing what ails us
05/27/03: America's export problem
05/21/03: Wall Street's new imperative: Integrity
/13/03: Losing sight of the dangers in creating further fiscal stimulus
05/06/03: Optimism is unfashionable, but here's some anyway
04/29/03: Nuclear nightmare
04/22/03: Naysayers ignore signs of economic recovery
04/15/03: Game over--but for whom?
04/08/03: No more fool's games
03/31/03: United States must seriously review foreign economic and political relationships
03/24/03: Delusional Chirac may be a thorn in coalition's side, but new alliances are forming in response to 21st-Century threats without him and UN
03/18/03: Bush critics offer little more than hyperbole
03/11/03: Geopolitical visibility
03/04/03: Freedom: Our best export
02/27/03: Guns, butter and greasing the way
02/18/03: Looking for a silver lining
02/10/03: Space program remains a valuable investment
02/04/03: Hi pal, come back
01/28/03: Bush address a chance to bolster confidence
01/22/03: Here we go again!
01/14/03: Bush's bold bid
01/07/03: The only thing certain is uncertainty
12/30/02: No need to be so negative as new year approaches
12/23/02: NY's AG deserves credit for settlement
12/18/02: Critics of Bush nominees should tone down rhetoric
12/09/02: A lot rides on prez's Treasury pick
12/04/02: A fast fix for corporate credibility?
11/26/02: Urge to merge is hard to resist
11/19/02: Are we really so bad off?
11/12/02: Bush's lucky week bodes well for recovery
11/05/02: Wall Street firms treat investors as fools
10/29/02: Earnings estimates offer some hope
10/22/02: Economy's strength tied to national security
10/17/02: Harvey Pitt, get real!
10/08/02:Are we experiencing the fall before the rise?
10/01/02: Concerns about earnings are justified
09/24/02: Business leaders must abandon stall tactics
09/17/02: Wall Street's reality check
09/12/02: There's no better time for leaders to show resolve

© 2003, TMS