Jewish World Review April 11, 2004 / 21 Nissan, 5764

Lou Dobbs
The source of terror
http://www.jewishworldreview.com | The 9/11 commission finally heard from President Bush's national security adviser, Condoleezza Rice, last week under oath and listened to her explain her thinking, as well as that of the president and other members of the Bush administration, in the months leading up to Sept. 11. For two brief moments, I had hope that the commission was about to produce an important contribution that would help our government prevent another strike against this country.

Glaringly absent from the commission's investigation so far, and from the questions and answers of the commission's hearings and its staff reports, has been the recognition of the enemies we are fighting in the war on terror and honesty about those who support and have supported our enemies.

The first moment of hope came when Vice Chairman Lee Hamilton questioned Rice about her assertion that we must "address the source of the problem." Hamilton noted: "There are a lot of very, very fine - 2 billion Muslims. Most of them, we know, are very fine people. Some don't like us; they hate us." And then he invited Rice to elaborate. Regrettably, she demurred and chose not to address the fundamental question of who are our enemies.

The second moment came as Commissioner Bob Kerrey said straightforwardly: "I believe, first of all, that we underestimate that this war on terrorism is really a war against radical Islam. Terrorism is a tactic. It's not a war itself." Again, despite her statement that we must get to the source, Rice failed to respond to the former senator's clear assertion. One hopes that Kerrey's fellow commissioners and indeed the nation took heed of his words.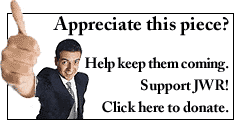 The enemy, as Kerrey said, is radical Islam. And cutting off financing would severely restrict the ability of these radical groups to commit acts of terrorism.

Senate Finance Committee Chairman Charles Grassley, a Republican from Iowa, and the committee's senior Democrat, Sen. Max Baucus of Montana, wrote to Bush recently to express their concerns about the system currently in place to target terrorist financing. Baucus says: "Frankly, we're just . . . trading basic functions to Homeland Security and not really getting anything done. I suggest we concentrate it all, put it back into Treasury."

The Department of Homeland Security has been proven to be more bureaucracy than effective organization. And while the administration has been hesitant until now to communicate openly with the 9/11 Commission, the administration has dismissed initiatives aimed at choking off financing for radical Islamist terrorist organizations. Last month the administration shot down a request from the Internal Revenue Service to increase the number of criminal investigators working to obstruct the financing of terrorist organizations.

As our government grapples with how best to combat radical Islamist terrorism organizations, the situation in Iraq and the Middle East has worsened.

I believe that the Bush administration was right to destroy Saddam Hussein's brutal regime. But there is also absolutely no question that U.S. policy in post-Saddam Iraq has been nothing short of abysmal. This, in part, because we have not named our enemies. We've permitted the secretary of defense to refer to those who have killed more than 600 Americans and wounded thousands more as "bitter-enders" and "dead-enders."

Unfortunately the administration cannot point to other areas in the Middle East as examples of its vision for democracy and prosperity. As tensions have continued to flare in the Israeli-Palestinian conflict in recent months, the administration's Middle East roadmap to peace seems stalled at best. And while we fail to name our enemies, radical Islamists, we also fail to embrace our friends and allies, the Israelis.

What began as crushing resolve following the Sept. 11 attacks and a bold concept for implementing Middle East peace has disappointed on all fronts. Simply put, the administration could not have been more right in asserting the ideals of democracy in the Middle East and more wrong in failing to assert the Bush vision with honesty and clarity. Those are essential values for any democracy whether nascent in the Middle East or proudly established more than 200 years ago in America.
Every weekday JewishWorldReview.com publishes what many in Washington and in the media consider "must reading." Sign up for the daily JWR update. It's free. Just click here.


Lou Dobbs is the anchor and managing editor of CNN's "Lou Dobbs Moneyline." Comment by clicking here.
03/22/04: Our new consumer economy
03/15/04: Finding a balance between free trade and protecting our national interest
03/09/04: Choice between Bush and Kerry isn't much of a choice
03/02/04: Election stakes are getting higher
02/24/04: Help wanted: Free trade policies hurt working Americans
02/17/04: All the news that's fit
02/04/04: American jobs must be protected
01/03/04: Dangerously dependent
01/27/04: Who's working for working Americans?
01/20/04: U.S. selling itself short with "free" trade
01/12/04: Bush on the wrong track with immigration idea
01/05/04: Business leaders should resolve to lead by example in 2004
12/29/03: Immigration needs stricter, not looser, controls
12/11/03: Trade deficit with China a big problem
12/09/03: Let our children be children
12/01/03: Broken borders pose a serious health risk
11/25/03: Free trade costs plenty
11/18/03: European Union is playing a dangerous game
11/10/03: This time, it's not the economy
11/04/03: Overseas outsourcing is an alarming trend
10/28/03: Spending so much time 'making a living', we don't live
10/21/03: As population soars, U.S. faces tough choices
10/14/03: Schools need to re-emphasize math and science
10/07/03: It's lonely at the top
09/30/03: Is America over-medicating?
09/23/03: Corporate execs need to stop selling out U.S. workers
09/16/03: The scandals just keep on coming
09/09/03: Let's get real on energy
09/02/03: Is free enterprise the answer to education woes?
08/26/03: Building the road to recovery
08/12/03: War on drugs is still a war worth fighting
08/06/03: An attack on progressive thought
07/29/03: Prosperity begins at home
07/22/03: Real earnings, or really creative earnings?
07/15/03: Flirting with disaster
07/08/03: It's good to be the king
07/01/03: Border disorder
06/24/03: Prairie dogs and mosquito bogs
06/17/03: Bullish on America
06/10/03: Retirement realities: we need new solutions — soon
06/03/03: Curing what ails us
05/27/03: America's export problem
05/21/03: Wall Street's new imperative: Integrity
/13/03: Losing sight of the dangers in creating further fiscal stimulus
05/06/03: Optimism is unfashionable, but here's some anyway
04/29/03: Nuclear nightmare
04/22/03: Naysayers ignore signs of economic recovery
04/15/03: Game over--but for whom?
04/08/03: No more fool's games
03/31/03: United States must seriously review foreign economic and political relationships
03/24/03: Delusional Chirac may be a thorn in coalition's side, but new alliances are forming in response to 21st-Century threats without him and UN
03/18/03: Bush critics offer little more than hyperbole
03/11/03: Geopolitical visibility
03/04/03: Freedom: Our best export
02/27/03: Guns, butter and greasing the way
02/18/03: Looking for a silver lining
02/10/03: Space program remains a valuable investment
02/04/03: Hi pal, come back
01/28/03: Bush address a chance to bolster confidence
01/22/03: Here we go again!
01/14/03: Bush's bold bid
01/07/03: The only thing certain is uncertainty
12/30/02: No need to be so negative as new year approaches
12/23/02: NY's AG deserves credit for settlement
12/18/02: Critics of Bush nominees should tone down rhetoric
12/09/02: A lot rides on prez's Treasury pick
12/04/02: A fast fix for corporate credibility?
11/26/02: Urge to merge is hard to resist
11/19/02: Are we really so bad off?
11/12/02: Bush's lucky week bodes well for recovery
11/05/02: Wall Street firms treat investors as fools
10/29/02: Earnings estimates offer some hope
10/22/02: Economy's strength tied to national security
10/17/02: Harvey Pitt, get real!
10/08/02:Are we experiencing the fall before the rise?
10/01/02: Concerns about earnings are justified
09/24/02: Business leaders must abandon stall tactics
09/17/02: Wall Street's reality check
09/12/02: There's no better time for leaders to show resolve

© 2003, TMS