Jewish World Review Oct. 21, 2003 / 25 Tishrei, 5764

Lou Dobbs
As population soars, U.S. faces tough choices
http://www.jewishworldreview.com | As individuals and as a nation, we're defined by the choices we make. And too often, by the tough decisions we avoid. Most of us have avoided even thinking about how our rapidly growing population is affecting our quality of life and shaping our society.
Our population has more than doubled since World War II, and at this rate, we could be on our way to 1 billion people living in the United States by the end of the century. One billion people.
Our population growth, driven in part by unchecked immigration, is already straining our healthcare and educational systems and, less noticeably but far more important, putting a heavy burden on our land, food production, water supply and the quality of the air we breathe.
All these pressures on our resources will only worsen unless our leaders begin a national dialogue on the future of this country and start making the tough choices. Our future will be shaped largely by our trade policies, our environmental and economic policies and our immigration policies.
Democrats and Republicans, liberals and conservatives, are avoiding debate on these issues because they are the most difficult ones for politicians to confront. In campaign parlance, these are wedge issues. But failure to come to terms with them will drive a wedge between all of us and a prosperous, healthy future for this country.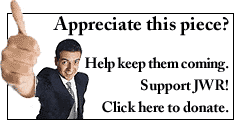 The U.S. population is growing by more than 3 million each year and loses 3 million acres of farmland annually. Food and agriculture generate $40 billion a year in export income for the United States, but at the present rate, we won't be exporting food at all by 2025.
Our water supply is equally at risk. "We're overpumping and overusing our water," says David Pimentel, professor of ecology and agricultural sciences at Cornell University. If left unaddressed, droughts could become a way of life in many states.
Our air quality is not improving, either. Despite legislation and industry regulation, nearly half of this country lives in counties with dirty air. It is estimated that as many as 50,000 people go to hospitals each year because of air pollution. And environmental regulators say that the smog in Los Angeles is the worst it has been in seven years.
Schools in many cities are severely overcrowded. California is facing nothing less than a facilities crisis. There are about 6 million students in mostly overcrowded California public schools. Of that total, about a quarter, or 1.5 million, are students whose primary language is not English.
This overcrowding is not just an inconvenience but rather a serious dilemma regarding resource distribution. Funding for California students with limited English has tripled since 1986. Federal grants for special language programs have more than doubled from $157 million in 1995 to $460 million in 2002.
The strains of overcrowding are equally apparent in our health care system. Hundreds of emergency rooms have closed over the past decade because of budget shortfalls, and the ones that remain open are overburdened. Hospitals also are writing off as much as $2 billion a year in unpaid medical bills to treat illegal aliens, who are ineligible for Medicaid.
Our population explosion not only detracts from our quality of life but threatens our liberties and freedom as well. As Pimentel puts it, "Back when we had, say, 100 million people in the U.S., when I voted, I was one of 100 million people. Today, I am one of 285 million people, so my vote and impact decreases with the increase in the population." He adds, "So our freedoms also go down the drain."
In order to even begin coping with our overpopulation crisis, we must first understand that it is often a determining factor in other critical areas: our schools, hospitals, infrastructure, economy and our very way of life. We must prepare to make very tough choices on all these issues that we've too long ignored.
Every weekday JewishWorldReview.com publishes what many in Washington and in the media consider "must reading." Sign up for the daily JWR update. It's free. Just click here.


Lou Dobbs is the anchor and managing editor of CNN's "Lou Dobbs Moneyline." Comment by clicking here.
10/14/03: Schools need to re-emphasize math and science
10/07/03: It's lonely at the top
09/30/03: Is America over-medicating?
09/23/03: Corporate execs need to stop selling out U.S. workers
09/16/03: The scandals just keep on coming
09/09/03: Let's get real on energy
09/02/03: Is free enterprise the answer to education woes?
08/26/03: Building the road to recovery
08/12/03: War on drugs is still a war worth fighting
08/06/03: An attack on progressive thought
07/29/03: Prosperity begins at home
07/22/03: Real earnings, or really creative earnings?
07/15/03: Flirting with disaster
07/08/03: It's good to be the king
07/01/03: Border disorder
06/24/03: Prairie dogs and mosquito bogs
06/17/03: Bullish on America
06/10/03: Retirement realities: we need new solutions — soon
06/03/03: Curing what ails us
05/27/03: America's export problem
05/21/03: Wall Street's new imperative: Integrity
/13/03: Losing sight of the dangers in creating further fiscal stimulus
05/06/03: Optimism is unfashionable, but here's some anyway
04/29/03: Nuclear nightmare
04/22/03: Naysayers ignore signs of economic recovery
04/15/03: Game over--but for whom?
04/08/03: No more fool's games
03/31/03: United States must seriously review foreign economic and political relationships
03/24/03: Delusional Chirac may be a thorn in coalition's side, but new alliances are forming in response to 21st-Century threats without him and UN
03/18/03: Bush critics offer little more than hyperbole
03/11/03: Geopolitical visibility
03/04/03: Freedom: Our best export
02/27/03: Guns, butter and greasing the way
02/18/03: Looking for a silver lining
02/10/03: Space program remains a valuable investment
02/04/03: Hi pal, come back
01/28/03: Bush address a chance to bolster confidence
01/22/03: Here we go again!
01/14/03: Bush's bold bid
01/07/03: The only thing certain is uncertainty
12/30/02: No need to be so negative as new year approaches
12/23/02: NY's AG deserves credit for settlement
12/18/02: Critics of Bush nominees should tone down rhetoric
12/09/02: A lot rides on prez's Treasury pick
12/04/02: A fast fix for corporate credibility?
11/26/02: Urge to merge is hard to resist
11/19/02: Are we really so bad off?
11/12/02: Bush's lucky week bodes well for recovery
11/05/02: Wall Street firms treat investors as fools
10/29/02: Earnings estimates offer some hope
10/22/02: Economy's strength tied to national security
10/17/02: Harvey Pitt, get real!
10/08/02:Are we experiencing the fall before the rise?
10/01/02: Concerns about earnings are justified
09/24/02: Business leaders must abandon stall tactics
09/17/02: Wall Street's reality check
09/12/02: There's no better time for leaders to show resolve

© 2002, TMS