Jewish World Review Sept. 23, 2003 / 26 Elul, 5763

Lou Dobbs
Corporate execs need to stop selling out U.S. workers
http://www.jewishworldreview.com | Washington is beginning to make the connection between a record trade deficit and the loss of millions of American manufacturing jobs.
Since July 2000, 2.7 million manufacturing jobs have been lost due to layoffs and outsourced work to cheap foreign labor markets. And despite strong 3.1 percent second-quarter GDP growth, a pickup in manufacturing and strong corporate earnings, many companies are continuing to take a wait-and-see attitude toward hiring domestically.
When it does come time to add workers, companies are too often choosing to outsource both manufacturing and service work to less costly foreign labor markets. A February survey of 145 U.S. companies conducted by Forrester Research found that 88 percent of the firms that look overseas for services claimed to get more value for their money by going abroad.
China, for instance, a country that enjoys an $11 billion monthly trade imbalance with the United States, is now taking an active role in recruiting jobs away from U.S. workers. And China's manipulation of its currency is at the root of our trade problems with that country. Last week, four congressmen pushed a bipartisan resolution accusing China of manipulating its currency. They urged the Bush administration to threaten retaliation under the Trade Act of 1974.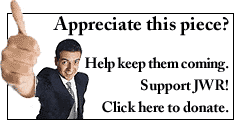 At home, CEOs are still saying that they are reluctant to hire. Richard Yamarone, director of economic research at Argus Research, which surveys CEOs each month, says chief executives are still saying that hiring is not one of their top priorities now. "What they're saying is that we'll have some very low capital spending, to the tune of 5 percent, maybe 6 percent," Yamarone says. "But as far as hiring goes, it doesn't seem to be in the tea leaves at this time."
Chief executives may be exercising great restraint when it comes to expanding their domestic work force, but they are not exhibiting similar caution in regard to their own compensation.
According to BusinessWeek's annual CEO compensation study, CEO pay packages were 200 times greater than that of the average worker in 2002. And the CEOs who cut the most jobs are often the most richly rewarded.
The desire of American corporations to drive the bottom line at the expense of U.S. jobs comes with a hefty price tag.
"If you're substituting foreign employees for American workers to satisfy the American market, then the repercussions are fewer good job opportunities for Americans, lower income for Americans," says William Hawkins, senior fellow at the U.S. Business and Industry Council. "This translates, of course, into slower economic growth in the country as a whole."
Companies are ultimately forfeiting long-term prosperity for some short-term gains, and U.S. trade policy has been their greatest accomplice. America's current account deficit of goods and services, the broadest measure of foreign trade, stood at an astonishing $503 billion in 2002. Half of the imports coming into the United States can be attributed to decisions made by American corporations.
"Last year we imported almost $1 trillion worth of foreign-produced manufactured goods; $1 trillion of the U.S. market lost is to imports," Hawkins says. "There's no market overseas anywhere that can replace $1 trillion lost in our own market."
The end result is the loss of American jobs and the creation of fewer jobs.
Secretary of Commerce Don Evans wants to develop a team to "track, detect and confront unfair trade competition." Evans told me that the Bush administration is committed to rooting out the worst offenders and taking action. But skeptics worry that expanding U.S. access to foreign markets alone will never be enough to close the gap.
American corporations must take the lead here. Unemployed Americans translate into a weaker economy and will ultimately damage the corporate bottom line.
"When you don't have a job, and job creation is not in the near-term outlook, well, then you stop spending," says Yamarone. "And when you stop spending, by definition, that slows economic growth."
And that slower economic growth will eventually drain corporate earnings.
It's time for American businesses to begin adding American jobs. They can afford it and, more important, they can't afford not to. The future they save may be their own.
Every weekday JewishWorldReview.com publishes what many in Washington and in the media consider "must reading." Sign up for the daily JWR update. It's free. Just click here.


Lou Dobbs is the anchor and managing editor of CNN's "Lou Dobbs Moneyline." Comment by clicking here.
09/16/03: The scandals just keep on coming
09/09/03: Let's get real on energy
09/02/03: Is free enterprise the answer to education woes?
08/26/03: Building the road to recovery
08/12/03: War on drugs is still a war worth fighting
08/06/03: An attack on progressive thought
07/29/03: Prosperity begins at home
07/22/03: Real earnings, or really creative earnings?
07/15/03: Flirting with disaster
07/08/03: It's good to be the king
07/01/03: Border disorder
06/24/03: Prairie dogs and mosquito bogs
06/17/03: Bullish on America
06/10/03: Retirement realities: we need new solutions — soon
06/03/03: Curing what ails us
05/27/03: America's export problem
05/21/03: Wall Street's new imperative: Integrity
/13/03: Losing sight of the dangers in creating further fiscal stimulus
05/06/03: Optimism is unfashionable, but here's some anyway
04/29/03: Nuclear nightmare
04/22/03: Naysayers ignore signs of economic recovery
04/15/03: Game over--but for whom?
04/08/03: No more fool's games
03/31/03: United States must seriously review foreign economic and political relationships
03/24/03: Delusional Chirac may be a thorn in coalition's side, but new alliances are forming in response to 21st-Century threats without him and UN
03/18/03: Bush critics offer little more than hyperbole
03/11/03: Geopolitical visibility
03/04/03: Freedom: Our best export
02/27/03: Guns, butter and greasing the way
02/18/03: Looking for a silver lining
02/10/03: Space program remains a valuable investment
02/04/03: Hi pal, come back
01/28/03: Bush address a chance to bolster confidence
01/22/03: Here we go again!
01/14/03: Bush's bold bid
01/07/03: The only thing certain is uncertainty
12/30/02: No need to be so negative as new year approaches
12/23/02: NY's AG deserves credit for settlement
12/18/02: Critics of Bush nominees should tone down rhetoric
12/09/02: A lot rides on prez's Treasury pick
12/04/02: A fast fix for corporate credibility?
11/26/02: Urge to merge is hard to resist
11/19/02: Are we really so bad off?
11/12/02: Bush's lucky week bodes well for recovery
11/05/02: Wall Street firms treat investors as fools
10/29/02: Earnings estimates offer some hope
10/22/02: Economy's strength tied to national security
10/17/02: Harvey Pitt, get real!
10/08/02:Are we experiencing the fall before the rise?
10/01/02: Concerns about earnings are justified
09/24/02: Business leaders must abandon stall tactics
09/17/02: Wall Street's reality check
09/12/02: There's no better time for leaders to show resolve

© 2002, TMS