Jewish World Review Oct. 14, 2003 / 18 Tishrei, 5764

Lou Dobbs
Schools need to re-emphasize math and science
http://www.jewishworldreview.com | The big buzz in public education these days is the No Child Left Behind Act. The ultimate value of the program is problematic because it is underfunded and most of the teachers and administrators in public schools don't embrace the program.
And, of course, there is the politically charged debate over school vouchers and the issue of whether students and parents should be able to chose other schools when theirs fail. These programs, in my opinion, fail to address a very real danger. Namely, that this entire nation will be left behind if we don't create incentives for students and teachers to focus on two crucial subjects: mathematics and natural science.
Statistics on the performance of American students in math and science are cause for alarm. The results of the Third International Math and Science Study show that American students are lagging far behind their international counterparts. American eighth-graders received lower science and math scores than their peers from 14 other nations. And according to the 2003 ACT college entrance exams, only about 40 percent of high school seniors in the United States are qualified to take college-level algebra.
This crisis in math and science education not only threatens our position as a leading global innovator, but it is also cause for concern regarding our national security.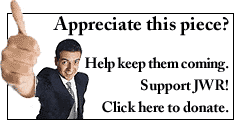 Dr. Shirley Ann Jackson, president of Rensselaer Polytechnic Institute, says that we should be asking ourselves, "What has allowed the U.S. to be the global leader that it is, and what has allowed the U.S. to have the greatest defense?" The answer, says Jackson, is technological innovation. In order to continue to innovate, we need to educate the next generation of scientists and engineers. And that education needs to begin early.
But a study done by the Glenn Commission, a group chaired by John Glenn and designed to study the scientific education crisis in America, found that there will be an enormous shortfall of new science and math teachers for K-12 classrooms over the next decade. And we don't even have enough qualified math and science teachers at the elementary or high school levels now. Less than 40 percent of public-school math teachers majored in the field that they are teaching.
There are other contributing factors at work. American corporations continue to outsource technical jobs to cheaper overseas foreign labor. Hundreds of thousands of high-paying, high-value technology jobs have been lost to foreign markets. But neither the Department of Commerce nor the Department or Labor has any measure of those lost jobs. Both departments should start tracking them now.
Because of this trend, Americans have diminished incentives to pursue careers in math and the natural sciences. Third-quarter data from the Bureau of Labor Statistics shows alarmingly high unemployment rates in the scientific fields. Computer hardware engineers are experiencing 6.9 percent unemployment, and electrical engineers are at 6.7 percent. By contrast, only about 1 percent of our lawyers are currently unemployed.
"There has been a serious decline in interest among U.S. students in pursuing careers in science and engineering," says Dr. Diana S. Natalicio, vice chair of the National Science Board. "On the demand side for graduates, there hasn't been as much pressure because the potential of moving jobs overseas doesn't create (as much need) in the corporate world."
These trends don't bode well for this country's future prospects in science and technology, which are the foundation of the extraordinary economic growth that Americans have enjoyed for more than half a century. Unless these trends are reversed, the next half-century could be one of national decline.
Every weekday JewishWorldReview.com publishes what many in Washington and in the media consider "must reading." Sign up for the daily JWR update. It's free. Just click here.


Lou Dobbs is the anchor and managing editor of CNN's "Lou Dobbs Moneyline." Comment by clicking here.
10/07/03: It's lonely at the top
09/30/03: Is America over-medicating?
09/23/03: Corporate execs need to stop selling out U.S. workers
09/16/03: The scandals just keep on coming
09/09/03: Let's get real on energy
09/02/03: Is free enterprise the answer to education woes?
08/26/03: Building the road to recovery
08/12/03: War on drugs is still a war worth fighting
08/06/03: An attack on progressive thought
07/29/03: Prosperity begins at home
07/22/03: Real earnings, or really creative earnings?
07/15/03: Flirting with disaster
07/08/03: It's good to be the king
07/01/03: Border disorder
06/24/03: Prairie dogs and mosquito bogs
06/17/03: Bullish on America
06/10/03: Retirement realities: we need new solutions — soon
06/03/03: Curing what ails us
05/27/03: America's export problem
05/21/03: Wall Street's new imperative: Integrity
/13/03: Losing sight of the dangers in creating further fiscal stimulus
05/06/03: Optimism is unfashionable, but here's some anyway
04/29/03: Nuclear nightmare
04/22/03: Naysayers ignore signs of economic recovery
04/15/03: Game over--but for whom?
04/08/03: No more fool's games
03/31/03: United States must seriously review foreign economic and political relationships
03/24/03: Delusional Chirac may be a thorn in coalition's side, but new alliances are forming in response to 21st-Century threats without him and UN
03/18/03: Bush critics offer little more than hyperbole
03/11/03: Geopolitical visibility
03/04/03: Freedom: Our best export
02/27/03: Guns, butter and greasing the way
02/18/03: Looking for a silver lining
02/10/03: Space program remains a valuable investment
02/04/03: Hi pal, come back
01/28/03: Bush address a chance to bolster confidence
01/22/03: Here we go again!
01/14/03: Bush's bold bid
01/07/03: The only thing certain is uncertainty
12/30/02: No need to be so negative as new year approaches
12/23/02: NY's AG deserves credit for settlement
12/18/02: Critics of Bush nominees should tone down rhetoric
12/09/02: A lot rides on prez's Treasury pick
12/04/02: A fast fix for corporate credibility?
11/26/02: Urge to merge is hard to resist
11/19/02: Are we really so bad off?
11/12/02: Bush's lucky week bodes well for recovery
11/05/02: Wall Street firms treat investors as fools
10/29/02: Earnings estimates offer some hope
10/22/02: Economy's strength tied to national security
10/17/02: Harvey Pitt, get real!
10/08/02:Are we experiencing the fall before the rise?
10/01/02: Concerns about earnings are justified
09/24/02: Business leaders must abandon stall tactics
09/17/02: Wall Street's reality check
09/12/02: There's no better time for leaders to show resolve

© 2002, TMS