Jewish World Review Jan. 5, 2004 / 11 Teves, 5764

Lou Dobbs
Business leaders should resolve to lead by example in 2004
http://www.jewishworldreview.com | Happy New Year, everybody. The year 2004 should be the second year of the 21st century's first bull market. It appears the economy will continue to grow, and there's the probability that job creation will begin to strengthen. There is also the strong likelihood that we'll continue to see more corporate and Wall Street executives named in corruption scandals.

The corporate scandals that began with Enron will likely continue for the near future. Most recently is the Parmalat accounting and financial scandal that is rocking international commerce, with the epicenter in Italy. Parmalat Finanziaria SpA's bankruptcy will reverberate in the United States for some time to come, as will the mutual fund industry market-timing scandal and who knows what else.

Among the headlines last year were more fraudulent accounting practices at companies like HealthSouth, and more evidence that Wall Street and Corporate America still don't get it, even after Enron, Worldcom and Tyco. Even after the Sarbanes-Oxley legislation became law. Even after Eliot Spitzer has shown that law and order applies to commerce and finance.

A survey conducted at the end of 2003 by Harris Interactive found that 43 percent of respondents believe that dishonesty is the biggest problem facing the securities industry. A survey conducted by United States Trust Co. found that the wealthiest 1 percent of Americans continue to be worried about scandals in corporate America and Wall Street. Investors are still outraged and concerned about the state of corporate governance in this country. And many are wondering if the corporate scandals are now behind us.

Carol Bowie, director of governance research at the Investor Responsibility Research Center, doesn't think so.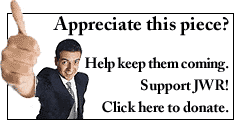 "A lot of the stuff that has been coming out are abuses that were in process years ago," Bowie says.

But Bowie also suspects that "we've seen the worst of it," and says that changes in regulation stemming from the Sarbanes-Oxley Act, as well as changes to listing requirements at the stock exchanges, have resulted in directors who are more conscious of their fiduciary duties.

According to the United States Trust Co. survey, more than 90 percent of affluent Americans still see the need for increased vigilance from corporate boards. Charles Elson, director of the University of Delaware's Weinberg Center for Corporate Governance, stresses that corporate boards will be the key going forward.

"The real solution to this, long-term, is management accountability through an active oversight mechanism: the board," Elson says. "The key to that is an independent board who has a personally meaningful equity commitment to the company."

According to Elson, this can easily be achieved by including more representation from large institutional investors on corporate boards.

Many companies have yet to take one of the most important steps in ensuring good governance. Only 30 percent of companies in the S&P 500 have split the role of CEO and chairman.

"I'm hoping that companies will take the recommendation that the CEO and chairman's job be split a little more seriously," Paul Hodgson, of The Corporate Library told me. "It breaks up that power base that the CEO has had for too long in this country."

Hodgson says further regulation may not be necessary for the change to take place.

"If the two big exchanges sort out their own act, make sure they're governing themselves properly, and then they say we are making it part of our listing rules, I think that would probably do it," Hodgson says.

Of course, the New York Stock Exchange is trying to keep its business-as-usual policies in place, and it appears the Securities and Exchange Commission is going to allow the Big Board to regulate itself. There's a confidence booster.

Most corporate governance authorities I've talked with say more regulation isn't the answer, even though they believe there will be more corporate scandals and bad corporate governance practices. They agree that what is needed now is leadership by example. It's time for Corporate America and Wall Street to clean up business practices that meet the letter of the law but ignore the spirit of the law. It's time to get excessive executive compensation under control. It's time to improve, voluntarily, the transparency of financial statements and reports.

It's time for our business leaders to do the right thing. But if the last few years are any indication, the odds of 2004 being the year of the right thing may be very long indeed.
Every weekday JewishWorldReview.com publishes what many in Washington and in the media consider "must reading." Sign up for the daily JWR update. It's free. Just click here.


Lou Dobbs is the anchor and managing editor of CNN's "Lou Dobbs Moneyline." Comment by clicking here.
12/29/03: Immigration needs stricter, not looser, controls
12/11/03: Trade deficit with China a big problem
12/09/03: Let our children be children
12/01/03: Broken borders pose a serious health risk
11/25/03: Free trade costs plenty
11/18/03: European Union is playing a dangerous game
11/10/03: This time, it's not the economy
11/04/03: Overseas outsourcing is an alarming trend
10/28/03: Spending so much time 'making a living', we don't live
10/21/03: As population soars, U.S. faces tough choices
10/14/03: Schools need to re-emphasize math and science
10/07/03: It's lonely at the top
09/30/03: Is America over-medicating?
09/23/03: Corporate execs need to stop selling out U.S. workers
09/16/03: The scandals just keep on coming
09/09/03: Let's get real on energy
09/02/03: Is free enterprise the answer to education woes?
08/26/03: Building the road to recovery
08/12/03: War on drugs is still a war worth fighting
08/06/03: An attack on progressive thought
07/29/03: Prosperity begins at home
07/22/03: Real earnings, or really creative earnings?
07/15/03: Flirting with disaster
07/08/03: It's good to be the king
07/01/03: Border disorder
06/24/03: Prairie dogs and mosquito bogs
06/17/03: Bullish on America
06/10/03: Retirement realities: we need new solutions — soon
06/03/03: Curing what ails us
05/27/03: America's export problem
05/21/03: Wall Street's new imperative: Integrity
/13/03: Losing sight of the dangers in creating further fiscal stimulus
05/06/03: Optimism is unfashionable, but here's some anyway
04/29/03: Nuclear nightmare
04/22/03: Naysayers ignore signs of economic recovery
04/15/03: Game over--but for whom?
04/08/03: No more fool's games
03/31/03: United States must seriously review foreign economic and political relationships
03/24/03: Delusional Chirac may be a thorn in coalition's side, but new alliances are forming in response to 21st-Century threats without him and UN
03/18/03: Bush critics offer little more than hyperbole
03/11/03: Geopolitical visibility
03/04/03: Freedom: Our best export
02/27/03: Guns, butter and greasing the way
02/18/03: Looking for a silver lining
02/10/03: Space program remains a valuable investment
02/04/03: Hi pal, come back
01/28/03: Bush address a chance to bolster confidence
01/22/03: Here we go again!
01/14/03: Bush's bold bid
01/07/03: The only thing certain is uncertainty
12/30/02: No need to be so negative as new year approaches
12/23/02: NY's AG deserves credit for settlement
12/18/02: Critics of Bush nominees should tone down rhetoric
12/09/02: A lot rides on prez's Treasury pick
12/04/02: A fast fix for corporate credibility?
11/26/02: Urge to merge is hard to resist
11/19/02: Are we really so bad off?
11/12/02: Bush's lucky week bodes well for recovery
11/05/02: Wall Street firms treat investors as fools
10/29/02: Earnings estimates offer some hope
10/22/02: Economy's strength tied to national security
10/17/02: Harvey Pitt, get real!
10/08/02:Are we experiencing the fall before the rise?
10/01/02: Concerns about earnings are justified
09/24/02: Business leaders must abandon stall tactics
09/17/02: Wall Street's reality check
09/12/02: There's no better time for leaders to show resolve

© 2003, TMS