Jewish World Review April 20, 2004 / 30 Nissan, 5764

Lou Dobbs
Revisiting the final frontier
http://www.jewishworldreview.com | A much-anticipated study released this past week provided some rare insight into the NASA space agency and the mood and views of its 19,000 employees. Among the findings is the disturbing revelation that NASA employees generally do not feel "respected or appreciated." This is especially disconcerting when one considers the crucial and exciting work done by NASA.

The rovers that NASA successfully landed on Mars have already yielded evidence of the existence, eons ago, of a body of salt water on the red planet. And earlier this month, NASA announced the rovers, Spirit and Opportunity, will extend their mission.

NASA has also recently refocused on the goal of sending humans into space. In January, President Bush outlined a new plan for space travel that includes ending the space shuttle program when the International Space Station is finished, as well as the development of new and improved spacecraft. As part of the country's new vision for space exploration, NASA is planning to return humans to the moon between 2015 and 2020, then to eventually send them to Mars and beyond.

As usual, obtaining the funding to carry out such an ambitious plan is a serious challenge. Although NASA's annual budget has not yet been approved for 2005, there are indications of bipartisan support for the necessary increased funding. It is imperative for Congress to approve this increase and resist the temptation to freeze funding at last year's levels, as had been suggested by some.

I am as concerned as anyone about the more than half-trillion-dollar federal budget deficit. But to cut corners on space exploration while we continue spending so much on pork projects would be foolhardy. According to the 2004 Congressional Pig Book, Congress will spend $50 million for an indoor rainforest in Iowa and another $15 million for overseas dairy development. If we can afford these expenditures, we can certainly afford to expand the space program, which benefits all Americans. After all that NASA has done for our culture, our economy and our nation, we owe it to them and to ourselves to keep the dream of space exploration alive and well.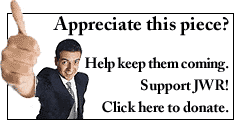 There is no denying that space travel has yielded considerable scientific and medical advancements through the years. New technologies resulting from the space program include those used in digital imaging, global positioning systems and even smoke detectors. In fact, we've all gained significant dividends from the ridiculously small investments in the space program. NASA's budget accounts for less than 1 percent of total federal outlays, but the return on that investment is enormous.

The general public supports the space program. An Associated Press-sponsored poll in January found that of 1,000 adults, 75 percent agreed that the United States should continue to send humans into space.

Count U.S. Rep. Dave Weldon, R-Fla., whose district includes Cape Canaveral, among those who clearly see the benefits of this new space exploration vision.

"I think the idea of a new generation of motivated, talented, young people with expertise in high-tech, high-risk and high-payoff missions is good for the entire industrial base," Weldon says. "U.S. aerospace accounts for the largest portion of manufacturing exports for the United States. Our international competitors, however, also see the value in major aerospace investments and programs. They clearly see the strategic and economic value in space exploration and utilization. We ignore that at our own peril."

Many corporate executives agree that human space exploration bolsters technological innovation and benefits private industry. According to a January survey conducted by the executive search firm Christian & Timbers, nearly two-thirds of corporate executives agree that sending humans back into space will drive new technology and boost venture capital markets. As Christian & Timbers CEO Stephen Mader put it, "The space program has traditionally been an incubator for new technologies that achieve wider commercial application."

There is no question that humans will eventually return to the moon and travel to Mars and beyond one day. Congress has the ability and duty to ensure the future of American space exploration.
Every weekday JewishWorldReview.com publishes what many in Washington and in the media consider "must reading." Sign up for the daily JWR update. It's free. Just click here.


Lou Dobbs is the anchor and managing editor of CNN's "Lou Dobbs Moneyline." Comment by clicking here.
04/11/04: The source of terror
03/22/04: Our new consumer economy
03/15/04: Finding a balance between free trade and protecting our national interest
03/09/04: Choice between Bush and Kerry isn't much of a choice
03/02/04: Election stakes are getting higher
02/24/04: Help wanted: Free trade policies hurt working Americans
02/17/04: All the news that's fit
02/04/04: American jobs must be protected
01/03/04: Dangerously dependent
01/27/04: Who's working for working Americans?
01/20/04: U.S. selling itself short with "free" trade
01/12/04: Bush on the wrong track with immigration idea
01/05/04: Business leaders should resolve to lead by example in 2004
12/29/03: Immigration needs stricter, not looser, controls
12/11/03: Trade deficit with China a big problem
12/09/03: Let our children be children
12/01/03: Broken borders pose a serious health risk
11/25/03: Free trade costs plenty
11/18/03: European Union is playing a dangerous game
11/10/03: This time, it's not the economy
11/04/03: Overseas outsourcing is an alarming trend
10/28/03: Spending so much time 'making a living', we don't live
10/21/03: As population soars, U.S. faces tough choices
10/14/03: Schools need to re-emphasize math and science
10/07/03: It's lonely at the top
09/30/03: Is America over-medicating?
09/23/03: Corporate execs need to stop selling out U.S. workers
09/16/03: The scandals just keep on coming
09/09/03: Let's get real on energy
09/02/03: Is free enterprise the answer to education woes?
08/26/03: Building the road to recovery
08/12/03: War on drugs is still a war worth fighting
08/06/03: An attack on progressive thought
07/29/03: Prosperity begins at home
07/22/03: Real earnings, or really creative earnings?
07/15/03: Flirting with disaster
07/08/03: It's good to be the king
07/01/03: Border disorder
06/24/03: Prairie dogs and mosquito bogs
06/17/03: Bullish on America
06/10/03: Retirement realities: we need new solutions — soon
06/03/03: Curing what ails us
05/27/03: America's export problem
05/21/03: Wall Street's new imperative: Integrity
/13/03: Losing sight of the dangers in creating further fiscal stimulus
05/06/03: Optimism is unfashionable, but here's some anyway
04/29/03: Nuclear nightmare
04/22/03: Naysayers ignore signs of economic recovery
04/15/03: Game over--but for whom?
04/08/03: No more fool's games
03/31/03: United States must seriously review foreign economic and political relationships
03/24/03: Delusional Chirac may be a thorn in coalition's side, but new alliances are forming in response to 21st-Century threats without him and UN
03/18/03: Bush critics offer little more than hyperbole
03/11/03: Geopolitical visibility
03/04/03: Freedom: Our best export
02/27/03: Guns, butter and greasing the way
02/18/03: Looking for a silver lining
02/10/03: Space program remains a valuable investment
02/04/03: Hi pal, come back
01/28/03: Bush address a chance to bolster confidence
01/22/03: Here we go again!
01/14/03: Bush's bold bid
01/07/03: The only thing certain is uncertainty
12/30/02: No need to be so negative as new year approaches
12/23/02: NY's AG deserves credit for settlement
12/18/02: Critics of Bush nominees should tone down rhetoric
12/09/02: A lot rides on prez's Treasury pick
12/04/02: A fast fix for corporate credibility?
11/26/02: Urge to merge is hard to resist
11/19/02: Are we really so bad off?
11/12/02: Bush's lucky week bodes well for recovery
11/05/02: Wall Street firms treat investors as fools
10/29/02: Earnings estimates offer some hope
10/22/02: Economy's strength tied to national security
10/17/02: Harvey Pitt, get real!
10/08/02:Are we experiencing the fall before the rise?
10/01/02: Concerns about earnings are justified
09/24/02: Business leaders must abandon stall tactics
09/17/02: Wall Street's reality check
09/12/02: There's no better time for leaders to show resolve

© 2003, TMS