Jewish World Review March 22, 2004 / 29 Adar, 5764

Lou Dobbs
Our new consumer economy
http://www.jewishworldreview.com | Wasn't the United States supposed to be moving from an agricultural and manufacturing economy to a service economy? According to the logic, growth in U.S. services would be so strong that many American manufacturing jobs would become largely unnecessary to our economy.

Despite our changing economy, America has racked up a $3 trillion cumulative trade deficit in the last 20 years. But while we have carried a deficit in the trade of goods for two decades, we have managed to maintain a surplus in services since 1971. In other words, we provide more services to the rest of the world than we purchase. That surplus, however, has been rapidly declining in recent years, dropping nearly 35 percent since 1997.

Employment in the service sector is now just as vulnerable as employment in manufacturing. New research from the IT consulting firm Gartner estimates that up to 25 percent of traditional tech jobs will shift from developed nations to developing nations by the end of this decade. University of California at Berkeley researchers found that some 14 million U.S. service jobs are now in danger of being outsourced to cheap overseas labor. And consulting firm A.T. Kearney estimates that 500,000 financial services jobs alone will be shipped overseas over the next five years.

It seems that the U.S. economy is in danger of becoming neither a manufacturing nor service economy, but rather a consumer economy. The White House's Web site points to Japanese automobile manufacturer Toyota as an example of globalization's positive effect on the U.S. labor market. Toyota employs roughly 35,000 workers here in the United States. Interestingly, workers in the United States make up only 13 percent of Toyota's labor force, while the U.S. market represents roughly 30 percent of Toyota's total sales.

Americans are, after all, valuable customers. We currently have a greater level of disposable income than our counterparts in Japan, Germany, France and the United Kingdom. But if the outsourcing of American jobs to cheap overseas labor continues to accelerate its pace, as is widely predicted, this may no longer be the case. Eleven percent of all industries in the United States are now vulnerable to outsourcing.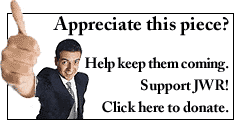 Last week, U.S. lawmakers and a group of senior business executives urged President Bush to resist the critics of outsourcing, warning the president that attempts to stop outsourcing threatened the U.S. economy. This is ironic, to say the least, since it is the practice of outsourcing jobs to cheap overseas labor markets that is impeding recovery in our labor market and threatening our overall standard of living.

In the past, economic theory held that countries should not do at home what can be done abroad less expensively. But as the book "Global Trade and Conflicting National Interests" by respected mathematician Ralph Gomory and economist William Baumol explains: "In the time since these basic models of international trade were formulated there have been major changes in the world economy. David Ricardo's world of agriculture, slow-moving technology and tiny businesses has been replaced by a world dominated by manufactured goods, rapidly evolving technology and huge firms. This calls for re-examination of those classical models."

We need to re-examine our outdated mode of economic thinking. The United States can no longer afford to be the world's marketplace, allowing other nations to detract from our national wealth while offering little to nothing in return. The world, like our economy, is changing, and America must strive to change with it . Prosperously.
Every weekday JewishWorldReview.com publishes what many in Washington and in the media consider "must reading." Sign up for the daily JWR update. It's free. Just click here.


Lou Dobbs is the anchor and managing editor of CNN's "Lou Dobbs Moneyline." Comment by clicking here.
03/15/04: Finding a balance between free trade and protecting our national interest
03/09/04: Choice between Bush and Kerry isn't much of a choice
03/02/04: Election stakes are getting higher
02/24/04: Help wanted: Free trade policies hurt working Americans
02/17/04: All the news that's fit
02/04/04: American jobs must be protected
01/03/04: Dangerously dependent
01/27/04: Who's working for working Americans?
01/20/04: U.S. selling itself short with "free" trade
01/12/04: Bush on the wrong track with immigration idea
01/05/04: Business leaders should resolve to lead by example in 2004
12/29/03: Immigration needs stricter, not looser, controls
12/11/03: Trade deficit with China a big problem
12/09/03: Let our children be children
12/01/03: Broken borders pose a serious health risk
11/25/03: Free trade costs plenty
11/18/03: European Union is playing a dangerous game
11/10/03: This time, it's not the economy
11/04/03: Overseas outsourcing is an alarming trend
10/28/03: Spending so much time 'making a living', we don't live
10/21/03: As population soars, U.S. faces tough choices
10/14/03: Schools need to re-emphasize math and science
10/07/03: It's lonely at the top
09/30/03: Is America over-medicating?
09/23/03: Corporate execs need to stop selling out U.S. workers
09/16/03: The scandals just keep on coming
09/09/03: Let's get real on energy
09/02/03: Is free enterprise the answer to education woes?
08/26/03: Building the road to recovery
08/12/03: War on drugs is still a war worth fighting
08/06/03: An attack on progressive thought
07/29/03: Prosperity begins at home
07/22/03: Real earnings, or really creative earnings?
07/15/03: Flirting with disaster
07/08/03: It's good to be the king
07/01/03: Border disorder
06/24/03: Prairie dogs and mosquito bogs
06/17/03: Bullish on America
06/10/03: Retirement realities: we need new solutions — soon
06/03/03: Curing what ails us
05/27/03: America's export problem
05/21/03: Wall Street's new imperative: Integrity
/13/03: Losing sight of the dangers in creating further fiscal stimulus
05/06/03: Optimism is unfashionable, but here's some anyway
04/29/03: Nuclear nightmare
04/22/03: Naysayers ignore signs of economic recovery
04/15/03: Game over--but for whom?
04/08/03: No more fool's games
03/31/03: United States must seriously review foreign economic and political relationships
03/24/03: Delusional Chirac may be a thorn in coalition's side, but new alliances are forming in response to 21st-Century threats without him and UN
03/18/03: Bush critics offer little more than hyperbole
03/11/03: Geopolitical visibility
03/04/03: Freedom: Our best export
02/27/03: Guns, butter and greasing the way
02/18/03: Looking for a silver lining
02/10/03: Space program remains a valuable investment
02/04/03: Hi pal, come back
01/28/03: Bush address a chance to bolster confidence
01/22/03: Here we go again!
01/14/03: Bush's bold bid
01/07/03: The only thing certain is uncertainty
12/30/02: No need to be so negative as new year approaches
12/23/02: NY's AG deserves credit for settlement
12/18/02: Critics of Bush nominees should tone down rhetoric
12/09/02: A lot rides on prez's Treasury pick
12/04/02: A fast fix for corporate credibility?
11/26/02: Urge to merge is hard to resist
11/19/02: Are we really so bad off?
11/12/02: Bush's lucky week bodes well for recovery
11/05/02: Wall Street firms treat investors as fools
10/29/02: Earnings estimates offer some hope
10/22/02: Economy's strength tied to national security
10/17/02: Harvey Pitt, get real!
10/08/02:Are we experiencing the fall before the rise?
10/01/02: Concerns about earnings are justified
09/24/02: Business leaders must abandon stall tactics
09/17/02: Wall Street's reality check
09/12/02: There's no better time for leaders to show resolve

© 2003, TMS