Jewish World Review May 11, 2004 / 20 Iyar, 5764

Lou Dobbs
Outsourcing of jobs leads to information leaks
http://www.jewishworldreview.com | Millions of American jobs are at risk of being outsourced overseas. And with those jobs, we are also exporting proprietary records, intellectual property and business intelligence. As more industries shift work to cheap foreign-labor markets, foreign workers gain access to some of the most private information about American citizens and businesses.

Tax experts estimate that 150,000 to 200,000 American tax returns were prepared in India this year. As financial firms continue to accelerate the pace with which they are outsourcing work, more and more sensitive financial records will become susceptible to exposure overseas. The consulting firm A.T. Kearney predicts that 500,000 additional financial services jobs will be shipped abroad in the next four years. With those jobs go financial records, documents and statements - and consequently, more low-wage foreign workers could have access to Americans' credit card numbers, social security numbers and bank records.

In addition to those financial records, private medical records are also at risk. Last October, a disgruntled worker in Pakistan, subcontracted to transcribe medical files from the University of California San Francisco Medical Center, threatened to post patient files on the Internet if she was not given the back pay she was owed by her employer. The same month, a Toledo, Ohio, company that outsources medical transcription experienced an extortion attempt by some of its workers in India. The employees involved were turned over to Indian authorities within a day, but the company chose not to inform customers that the incident had occurred.

Then there is the question of who has jurisdiction when something goes wrong. The privacy and intellectual-capital laws in many foreign countries simply are not strict enough. Recently, a U.S. software company, SolidWorks Corp., found that a worker employed by its Indian outsourcing partner tried to sell the SolidWorks' intellectual property to a competitor. The FBI worked with the Indian Central Bureau of Investigation, and the employee was arrested. The trial should be held before the end of the year and will be very closely watched since it is the first case of its kind.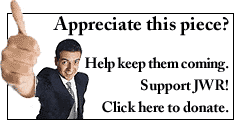 Last week, however, the Office of the U.S. Trade Representative released a report citing several countries, including India, for failing to protect U.S. intellectual property rights.

Unfortunately, current federal privacy laws do not protect individuals when foreign companies misuse their personal information. Several lawmakers, including U.S. Sens. Dianne Feinstein, D-Calif., and Hillary Clinton, D-N.Y., are pushing legislation to protect American consumers against such abuses. Sen. Bill Nelson, D-Fla., has promised to introduce federal legislation to better safeguard information sent overseas.

"We cannot tolerate the outsourcing of Americans' privacy," Nelson told the Consumer Federation of America last month.

Nelson's legislation would, among other things, require that American companies inform individuals if their information is sent abroad, and it would also require that foreign contractors follow U.S. privacy laws.

California state Sen. Liz Figueroa has introduced a bill that would require any company doing business in California to comply with the state's strict privacy and confidentiality law, regardless of where the work is done. Figueroa says she is concerned about the problem and contends that the legislation has a good chance of passing.

"In California, we have been placing a great deal of attention on the privacy situation, especially financial and medical," Figueroa said. "With so much emphasis put on this discussion, I think our customers are educated and well enough equipped to understand the severity and the consequences that could occur if we continue with this form of doing business, the outsourcing without any protections for privacy."

As lawmakers work to stop the threat of outsourcing millions of American jobs to cheap overseas labor markets, they may be aided greatly in their effort by imposing strict limits on the export of private individual and business records and data.

As the saying goes, there ought to be a law.
Every weekday JewishWorldReview.com publishes what many in Washington and in the media consider "must reading." Sign up for the daily JWR update. It's free. Just click here.


Lou Dobbs is the anchor and managing editor of CNN's "Lou Dobbs Moneyline." Comment by clicking here.
05/04/04: Labor issues getting some much-needed attention
04/27/04: Outsourcing the jobs debate
04/20/04: Revisiting the final frontier
04/11/04: The source of terror
03/22/04: Our new consumer economy
03/15/04: Finding a balance between free trade and protecting our national interest
03/09/04: Choice between Bush and Kerry isn't much of a choice
03/02/04: Election stakes are getting higher
02/24/04: Help wanted: Free trade policies hurt working Americans
02/17/04: All the news that's fit
02/04/04: American jobs must be protected
01/03/04: Dangerously dependent
01/27/04: Who's working for working Americans?
01/20/04: U.S. selling itself short with "free" trade
01/12/04: Bush on the wrong track with immigration idea
01/05/04: Business leaders should resolve to lead by example in 2004
12/29/03: Immigration needs stricter, not looser, controls
12/11/03: Trade deficit with China a big problem
12/09/03: Let our children be children
12/01/03: Broken borders pose a serious health risk
11/25/03: Free trade costs plenty
11/18/03: European Union is playing a dangerous game
11/10/03: This time, it's not the economy
11/04/03: Overseas outsourcing is an alarming trend
10/28/03: Spending so much time 'making a living', we don't live
10/21/03: As population soars, U.S. faces tough choices
10/14/03: Schools need to re-emphasize math and science
10/07/03: It's lonely at the top
09/30/03: Is America over-medicating?
09/23/03: Corporate execs need to stop selling out U.S. workers
09/16/03: The scandals just keep on coming
09/09/03: Let's get real on energy
09/02/03: Is free enterprise the answer to education woes?
08/26/03: Building the road to recovery
08/12/03: War on drugs is still a war worth fighting
08/06/03: An attack on progressive thought
07/29/03: Prosperity begins at home
07/22/03: Real earnings, or really creative earnings?
07/15/03: Flirting with disaster
07/08/03: It's good to be the king
07/01/03: Border disorder
06/24/03: Prairie dogs and mosquito bogs
06/17/03: Bullish on America
06/10/03: Retirement realities: we need new solutions — soon
06/03/03: Curing what ails us
05/27/03: America's export problem
05/21/03: Wall Street's new imperative: Integrity
/13/03: Losing sight of the dangers in creating further fiscal stimulus
05/06/03: Optimism is unfashionable, but here's some anyway
04/29/03: Nuclear nightmare
04/22/03: Naysayers ignore signs of economic recovery
04/15/03: Game over--but for whom?
04/08/03: No more fool's games
03/31/03: United States must seriously review foreign economic and political relationships
03/24/03: Delusional Chirac may be a thorn in coalition's side, but new alliances are forming in response to 21st-Century threats without him and UN
03/18/03: Bush critics offer little more than hyperbole
03/11/03: Geopolitical visibility
03/04/03: Freedom: Our best export
02/27/03: Guns, butter and greasing the way
02/18/03: Looking for a silver lining
02/10/03: Space program remains a valuable investment
02/04/03: Hi pal, come back
01/28/03: Bush address a chance to bolster confidence
01/22/03: Here we go again!
01/14/03: Bush's bold bid
01/07/03: The only thing certain is uncertainty
12/30/02: No need to be so negative as new year approaches
12/23/02: NY's AG deserves credit for settlement
12/18/02: Critics of Bush nominees should tone down rhetoric
12/09/02: A lot rides on prez's Treasury pick
12/04/02: A fast fix for corporate credibility?
11/26/02: Urge to merge is hard to resist
11/19/02: Are we really so bad off?
11/12/02: Bush's lucky week bodes well for recovery
11/05/02: Wall Street firms treat investors as fools
10/29/02: Earnings estimates offer some hope
10/22/02: Economy's strength tied to national security
10/17/02: Harvey Pitt, get real!
10/08/02:Are we experiencing the fall before the rise?
10/01/02: Concerns about earnings are justified
09/24/02: Business leaders must abandon stall tactics
09/17/02: Wall Street's reality check
09/12/02: There's no better time for leaders to show resolve

© 2003, TMS