Jewish World Review / August 21, 1998 / 29 Menachem-Av, 5758
Roger Simon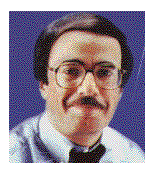 From magnifying glass to microscope
EDGARTOWN, Mass. -- Of course, they held hands. How could they not?
The nation's first family, which is used to living under a magnifying glass, is now living under a microscope.
So as they left the White House and walked across the South Lawn Tuesday to begin their two-week vacation, Hillary held Chelsea's hand and Chelsea held Bill's hand and Bill held Buddy's leash.
Just yer average dysfunctional (First) Family?

The pretty pictures did not last, however.

"This is a family that's got some healing to do," White House spokesman Mike McCurry told reporters after the Clintons arrived on Martha's Vineyard.

The statement was startlingly candid for a White House that has often maintained that the Clintons have had a model, modern marriage, one that has withstood many tests and has come through unscathed.

McCurry said that early in the day, Clinton had considered interrupting his vacation with a couple of working day-trips to Philadelphia and elsewhere to show the American people that he was hard at work on their behalf.

This plan has now been scrapped, however, apparently because of family resistance.

"The president intends to spend time with his family and do repair work within his family," McCurry said.

McCurry also said that the president "is humbly and deeply appreciative" of Hillary's statement of support, issued through her press secretary Tuesday.

Clinton is also, however, clearly having a difficult time in his new role of being the humble and humbled husband.

He is a masterful political showman, who has always been at ease in public, so his discomfort upon landing on Martha's Vineyard was instantly noticeable: Air Force One rolled up on the tarmac, the door opened, Clinton and Buddy, the dog, followed by Chelsea and the first lady came down the steps.

The family greeted distinguished guests in the receiving line, including Vernon Jordan, who, along with Clinton, is a target of Kenneth Starr's grand jury investigating the Lewinsky affair.

When the president finished shaking hands with the guests and then quickly moved across the tarmac to meet the hundreds of ordinary citizens who had gathered to greet him, he noticed that Mrs. Clinton was no longer at his side. She had lingered and was still talking to the distinguished guests.

Clinton stopped dead in his tracks, jammed one hand into his pocket and was visibly ill at ease waiting for Mrs. Clinton to finish. He clearly did not want to shake hands on the rope line, an activity he has always loved, without Mrs. Clinton at his side.

Taking her own time, Mrs. Clinton finally joined him, and all three Clintons shook hands for more than a half hour.

Later, McCurry strove dutifully to show that Clinton was taking his new situation with a little humor.

On the flight to Martha's Vineyard, Clinton was working the New York Times crossword puzzle on Air Force One, when he read aloud the clue for 46 down: "Meal for the humble."

Writing in the word "crow," the president said: "Well, here's one that's appropriate for today." B>

8/19/98: Let's be blunt: Bubba really needs a shrink --- and fast!
8/13/98: At home, with real, live FOBs
8/11/98: Bubba's new secret weapon: the Marine Band
8/07/98: Has the presidency been reduced to a 'Leno' joke?
8/05/98: Tell the truth?
7/30/98: All ya need is luv...and to deny, deny, deny
7/28/98: 'Man-of-da-people,' huh?
7/23/98: Can frequent-flyer miles alone earn Bubba a Nobel Prize?
7/21/98: San Francisco: not only 'gay,' but happy
7/17/98: Why Bubba claims Y2K is US' biggest problem
7/14/98: Close Amtrak --- PLEASE!
7/9/98: Flag burning is for nuts!
7/7/98: Forget about his legal defense fund, buy Bubba shirts!
7/1/98: Wall-nuts
6/26/98: Perks and the press
6/23/98: There's a good reason Bubba wants gun-control...
6/19/98: Why Clinton can get away with going to Tiananmen Square
6/16/98: Maybe Big Brother ain't so bad after all
6/11/98: He claimed responsibility for Rwanda, so why isn't Bubba stopping Serbian genocide?
6/9/98: The Internet president?
6/4/98: You can call me 'slick;' and you can call me 'sick;' but never call me 'Dick' .... as in Nixon, that is
6/2/98: Being a 'talkin'-head' is hard work
5/29/98 Pay the pol, pick the policy
5/27/98 A 'loo' in London
5/21/98Buba is back from Europe ... but what did he accomplish?
5/18/98Roses for Buba
5/12/98: Just who is "Mr. Republican" these days?"
5/7/98:"Why Clinton keeeps "going and going and going""
5/1/98:"Bubba v. Tabacka"
4/29/98:"You may ask, but should they tell?"
4/24/98:"McCurry and the kids from the 'hood "
4/23/98: "NOW" should change its name to "THEN"
4/20/98: Freedom to be a jerk?
4/14/98: Bill is Hef's kinda guy
4/7/98: South African memories --- and a paradise not yet found
3/24/98: Bill's 12-day safari
3/20/98: Peace for Ireland?
3/18/98: Flat tire? Spare me
3/13/98: Latrell Sprewell's genius
3/10/98: On truth and reality
3/5/98: No, I'm not harrassing Hillary
3/3/98: The Unforgettable Henny Youngman
2/26/98: Grow up, boys!
2/24/98: Go get 'em, Bill!
2/19/98: My 15 minutes
2/17/98: The manic-depressive presidency
2/12/98: Drip, Drip, Drip
2/10/98: Clinton tunes out the networks
2/5/98: The flight of the Beast: America's love-hate relationship with scandal
2/3/98: Speaking Clintonese
1/29/98: What the president has going for him
1/27/98: Judgment call: how Americans view President Clinton
1/22/98: Bimbo eruptions past and present
1/20/98: Feeding the beast: Paula Jones gets the full O.J.
1/15/98: Let's get it over with: it's time to deal with Saddam, already
1/13/98: Sonny Bono is dead, let the good times roll
1/8/98: Carribbean Cheesecake: First couple has cake, eats cake
1/6/98: PO'ed: a suspected druggie jumps through the employment hoops
1/1/98: Cures for that holiday hangover
12/30/97: Buy stuff now
12/25/97: Peace to all squirrelkind
12/23/97: Home for the Holidays: Where John Hinckley, never convicted, will not be
12/18/97: Bill's B-list Bacchanalia: Press and politicos get cozy, to a point
12/16/97: All dressed up... (White House flack Mike McCurry speculates on his next career)
---
©1998, Creators Syndicate, Inc.