Roger Simon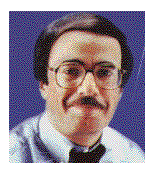 At home, with
real, live FOBs
BEVERLY HILLS -- I am sitting on a terrace at the 30,000-square-foot mansion of David Geffen, entertainment mogul.
The terrace is actually the roof of his 25-car garage, but I am not complaining. It is a very nice terrace. And next to it is his gardener's office.
Partners-in-slime?
Yes, his gardener has an office. And inside the office is a tanning bed, just in case, I guess, the gardener does not get enough natural sunlight, what with all the paperwork he must have to do.
Next to the gardener's office is a little fenced-in area, which, I am told, is a cage for the peacocks.
Welcome to the world of serious money.
Geffen is the "G" of Dreamworks SKG, which is owned by Steven Spielberg, Jeffrey Katzenberg and Geffen.
All of whom happen to be great friends of Bill Clinton.
Which is what I am doing here on Geffen's 9-acre mountain in Beverly Hills.
Clinton is in town to raise $2 million for Gray Davis, the Democratic candidate for California governor, and before the first event, Clinton wants a little "down time" at Geffen's shack.
This is Clinton's 40th trip to California during his presidency, which means he has come out here on average about once every seven weeks.
That's more than Ronald Reagan came here in his eight years in office, and Reagan had a home here.
Clinton is very aware, however, that he doesn't have a home here or anyplace else.
He is currently occupying the White House, but he will leave that sooner or later (sooner if Ken Starr has anything to say about it), and he will then have to find someplace to hang his hat.
There have been rumors that Clinton will be hired to run SKG once he leaves office, and Clinton will certainly need a job.
His net worth is below zero since his legal bills run into the millions of dollars.
Presidents usually make a bundle by writing books, but it's hard to imagine a publisher coming up with $10 million or $15 million for a book by Clinton on Medicare or education or Social Security or Bosnia.
I imagine a publisher would cough up really big money only for a tell-all book, and Clinton is not known for even telling much, let alone all.
So he might need a nice, high-paying job once he leaves Washington, and he certainly likes movie people and movies.
After Clinton freshens up at Geffen's, he will motorcade over to Katzenberg's place later in the day -- a much smaller mansion, but size isn't everything -- where Steve Martin, Diane Keaton, Jeff Goldblum, Sharon Stone and Rob Reiner elbow each other to get near Clinton.
They like him; he likes them. And he certain follows what's on the silver screen.
Aboard Air Force One on the trip out here, Clinton made a surprise visit to the press cabin (no tanning beds, but the cocktail napkins do say "Aircraft of the President"), where reporters were watching "Deep Impact," which is about an asteroid heading for Earth.
"I think 'Armageddon' was good," Clinton said, speaking of another asteroid-heading-for-Earth movie. "I liked it better."
Clinton then said "Zorro" was the "best movie of the summer."
(Personally, I thought "Zorro" was for 10-year-olds, but the president did not ask my opinion.)
Clinton also said that Spielberg had given him an early viewing of "Saving Private Ryan," and Clinton praised it for depicting a view of war that was "not John Wayne."
All of which probably qualifies Clinton to run a multibillion-dollar movie company.
Assuming he gets the chance.
The day after we get back from California, I am talking to an experienced criminal defense attorney, one who has represented clients who have gone in front of Starr's grand jury, who tells me that Clinton is facing a terrible "perjury trap" next Monday, when he is scheduled to give testimony about his relationship with Monica Lewinsky.
"If he tells a lie to this grand jury, it would be a serious criminal offense," the lawyer, who likes Clinton, is saying. "The statute of limitations for such a crime is five years."
So what? I ask.
"So if he lies and still manages to stay in office, he could be prosecuted when he leaves office in 2001," the lawyer tells me. "He will be an ordinary citizen then. He could be indicted and tried and convicted of perjury."
And? I ask.
"And he could go to prison," the lawyer says.
C'mon, I say. Nobody is going to send an ex-president to prison.
The lawyer shrugs. "I am not saying it will happen," he says. "I am saying it could happen."
All of which would make a terrific movie, of course, one he could produce himself: "Saving Bill Clinton."
Coming soon to a theater near you. Maybe. B>