Roger Simon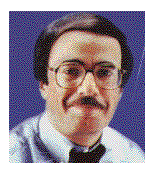 Pay the pol, pick the policy
WASHINGTON -- In this town, money doesn't just talk, it screams.
In a town where loyalties shift, motives are suspect and nothing is as it appears, money is a steady, dependable, easily recognizable friend.
Ideas are nice, policy is good, but money is the lifeblood, the mother's milk of all that happens here.
People get the wrong idea about money
and Washington, however. They imagine that big-business people come to Washington and spread around tens of millions of dollars to get what they want.
Wrong.
Big-business people come to Washington knowing that politicians can be bought far more cheaply than that.
Take the case of Bernard L. Schwartz.
Schwartz is the chairman of Loral Space & Communications, and over the last six years, he has given $1.3 million to his friend Bill Clinton and to the Democratic Party.
That might sound like a lot of money to you and me, but to Schwartz, it is nothing. It is less than nothing. In fact, that 1.3 million samolians may have been the most cost-effective investment he ever made.
Here's one example: Ron Brown, who died in a plane crash in 1996, was Bill Clinton's secretary of commerce, and as such, it was his job to promote U.S. business interests abroad.
It might strike you as strange that billions of tax dollars are spent so that giant corporations like IBM and Pepsi and Microsoft can make more money. You might even ask why these giant corporations don't use their own dollars instead of taxpayer dollars, but this is what the Commerce Department exists for.
In any case, Ron Brown was extremely good at what he did.
It was said by some that if a businessperson gave a big contribution to the Democratic Party, he might find himself invited to go abroad with Ron Brown on one of his famous trade missions.
And those trade missions were not just made up of dinners and toasts and pleasantries. Real business was done on those trips, real orders were placed, and millions and millions of dollars in business was written up.
Brown denied that there was any connection between campaign contributions and being invited on his trips. That would have been against the law. Instead, however, sometimes, certain coincidences happened.
In 1994, Bernard Schwartz wrote a check to the Democratic National Committee for $100,000.
Two months later, he was invited to go to China on a trade mission with Ron Brown.
Schwartz says there was no connection between the two events. It was just a coincidence.
According to The New York Times, on the plane ride over to China, Schwartz asked Brown to introduce him to the Chinese vice minister of post and telecommunications. Brown did, and in the meeting that followed, he praised Schwartz to the Chinese.
The Chinese must have liked Schwartz because Schwartz ended up providing cellular telephone service to China in a deal that will soon be worth $250 million per year.
See what I mean about money screaming?
Schwartz gives a little more than $1 million over six years, and he stands to get $250 million every year! All because of a coincidence!
But wait, it gets better.
Schwartz's company, Loral, also wanted to sell satellites to China. President Clinton granted Schwartz a waiver so he could do this. In 1996, Loral put a satellite on top of a Chinese missile, but the missile blew up. China was very upset and wanted Loral to fix its missiles.
Some people, including the U.S. Justice Department, grew a little concerned over this. Helping China send its missiles into space was not very much different from helping China send its missiles into New York.
And the Justice Department started investigating Loral and another company. But this February, Clinton overrode the objections of his own Justice Department and granted another waiver letting Loral do more business with China.
This, Clinton says, had nothing to do with money.
This, Schwartz says, had nothing to do with money.
It was just a coincidence.
One of those coincidences that has made this town famous.