Eric BreindelMona CharenLinda Chavez
Jacob SullumJonathan S. TobinThomas Sowell
Robert ScheerDon FederRoger Simon
Jewish World Review / February 17, 1998 / 21 Shevat, 5758

Roger Simon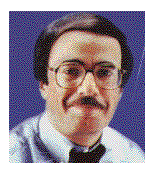 The manic-depressive presidency
WASHINGTON -- There is the feeling that the story is dying. The pace cannot be maintained. The beast cannot be fed. Outside of Washington, in the place they call reality, Monica Lewinsky is no longer front page news.
People are tired of it, people are angry with it, people are disgusted by it.
And the poll numbers seem to prove it: President Clinton's poll numbers are the highest of his presidency and the highest for any second-term president in the history of polling.
And his closest advisers have but one reaction: dismay.
"No wise person should read these poll numbers as a glowing endorsement of Bill Clinton," Mike McCurry, the president's spokesman, told me last week.
"I don't sit at home at night popping the champagne corks," Doug Sosnik, a senior White House adviser, told me. "I don't believe that these poll numbers will hold up over time."
Just as the public is tuning out, the White House is afraid they may have cause to tune back in. Aides expect Clinton's numbers to drop, perhaps sharply, as more of the Monica Lewinsky story emerges. And Clinton's advisers are afraid that when that drop comes, it might build into an avalanche of ill will toward the president.
They are especially worried that while Clinton has said his relationship with the 24-year-old former White House intern was not sexual in nature, it was also not the normal relationship a president would have with a low-ranking employee.
Those close to Clinton say that in the weeks ahead, the American people may be asked to accept that a president, who has been accused of sexual impropriety more than once in the past, spent a great deal of time with a young woman, may have given her gifts and done her favors but did not engage in any sexual acts with her.
In an effort to boost sagging morale among some White House staffers, the president's lawyers have told senior staff members that Clinton's statement that he never had a sexual relationship with Lewinsky is all-inclusive and contains no lawyerly escape clauses or weasel words.
Speaking from the Roosevelt Room of the White House on Jan. 26 with Hillary Rodham Clinton at his side, the president said: "I want to say one thing to the American people. I want you to listen to me. I'm going to say this again. I did not have sexual relations with that woman, Miss Lewinsky." The president also said that he had never told anybody to lie.
"Everything I have been led to believe by the army of attorneys was that this was a categorical statement," a senior White House adviser, who asked not to be identified, told me. "But if she testifies to the contrary, I don't know where we are at that point. If she becomes Anita Hill -- she has a story to tell, and he has a story to tell -- if that's where we end up, that's not helpful."
Some close to the president also believe that current polls showing extremely high public approval for Clinton are being misinterpreted. They do not indicate, they believe, that the public cares less these days about morality or honesty on the part of the nation's chief executive.
Advisers say that Clinton's high approval ratings are a result of Clinton's concrete accomplishments on behalf of the American people but that this will not save him if it turns out he is lying to them about Lewinsky.
"He can't say, 'I'm doing a good job, so cut me some slack about telling the truth,'" McCurry told me. "He can't say that. He has assured the American people that he has not had sexual relations with this woman and that he never told her not to tell the truth. But if what he has said ends up not being the straight story, the American people will be troubled. They will await further explanations, but they will want to hear what the deal is."
McCurry also answered a question he has refused to answer in public in his daily briefings: whether he personally believes the president is telling the truth.
"I believe exactly what he has said," McCurry said. "He didn't have sexual relations with her and didn't ask her to lie. And truth to the contrary would be very troublesome to me, to the press and to the American people."
Peter Hart, whose NBC/Wall Street Journal poll shows Clinton with a stratospheric 79 percent job approval rating, the highest for a second-term president in the history of polling, is extremely cautious in his analysis of the numbers.
"There is no new set of values or morality in this country," Hart said. "The public is accepting this because they see all this as just more allegations. But if the allegations become facts, the numbers will change."
Gil Troy, an American who chairs the history department at Montreal's McGill University and who has written extensively about the presidency, agrees. "Americans want to be led by a moralistic and good father," he said. "What the poll numbers are showing is that Americans don't want to hear about this. They are frustrated with (Independent Counsel) Ken Starr and with the media."
Mike McCurry also concurs. "These poll numbers are a primal scream from the American public," he said. "The story makes most Americans uncomfortable, and they don't want to deal with it." McCurry also said, however, that while Americans have not lowered their standards as to what they expect from a president, they don't expect sainthood, either.
"They understand that presidents -- all of them -- are human beings," he said. "And human beings are flawed, and they are all sinners and always have been."
The fear among aides at the White House is, however, that when Clinton's poll numbers do start heading down, the media will jump on that fact with both feet. "For a second-term president, if you're in hollering range of a 50 percent approval rating, that is good," Sosnik said. "But for us to get down to 50 percent, we would have to drop 30 points. And you guys will write screeching headlines about how we are dropping in the polls."
Historian Troy says that is the double-edged sword of the modern presidency. "We are in the age of the manic-depressive presidency," Troy said. "The president is only as good as his latest headline. He can go from the highest highs to the lowest lows."

2/12/98: Drip, Drip, Drip
2/10/98: Clinton tunes out the networks
2/5/98: The flight of the Beast: America's love-hate relationship with scandal
2/3/98: Speaking Clintonese
1/29/98: What the president has going for him
1/27/98: Judgment call: how Americans view President Clinton
1/22/98: Bimbo eruptions past and present
1/20/98: Feeding the beast: Paula Jones gets the full O.J.
1/15/98: Let's get it over with: it's time to deal with Saddam, already
1/13/98: Sonny Bono is dead, let the good times roll
1/8/98: Carribbean Cheesecake: First couple has cake, eats cake
1/6/98: PO'ed: a suspected druggie jumps through the employment hoops
1/1/98: Cures for that holiday hangover
12/30/97: Buy stuff now
12/25/97: Peace to all squirrelkind
12/23/97: Home for the Holidays: Where John Hinckley, never convicted, will not be
12/18/97: Bill's B-list Bacchanalia: Press and politicos get cozy, to a point
12/16/97: All dressed up... (White House flack Mike McCurry speculates on his next career)
---
©1998, Creators Syndicate, Inc.