Eric BreindelMona CharenLinda Chavez
Jacob SullumJonathan S. TobinThomas Sowell
Robert ScheerDon FederRoger Simon
Jewish World Review / February 5, 1998 / 9 Shevat, 5758

Roger Simon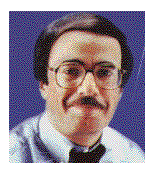 The flight of the Beast: America's love-hate relationship with scandal
ABOARD PRESS ONE -- I am flying on a plane with the most despised people in the world. We are the national press corps. We are the Beast.
Somewhere ahead of (behind? below? above?) us is Air Force One, carrying the president. A few reporters travel with him on a rotating basis, but the rest of us are so numerous that we fly in our own plane. The plane of the Beast.
We are flying today to New Mexico to see the president go among the people for the second time since the Monica Lewinsky sex scandal crashed down upon him.
You, the public, say you are sick of this controversy. The polls show that something like 72 percent of you would rather drink iodine or shove bamboo up your fingernails or watch public television than read or see or hear another word about it.
But we, the Beast, do not believe you.
We know what polls really are; we know what they really measure. Polls measure one thing and one thing only: what people tell pollsters.
And that means people often tell pollsters what they think pollsters want to hear or what they think is "proper" or "right" rather than the truth.
People are sick of Monica Lewinsky? Then why are TV ratings going through the roof? Why are radio ratings skyrocketing? Why are newspapers flying off the stands?
You love this stuff! Admit it! Admit that you help feed the Beast!
We provide these stories because you cannot get enough of these stories.
You want stories about DNA-stained dresses and sex in the Oval Office. And we respond to your desires. All of us. The New York Times prints a story and a column in which a disgraced ex-presidential aide accuses the first lady of being a lesbian. "Nightline" does a show containing a discussion on whether oral sex is real sex.
We are all part of the Beast. And today, we are following the president.
I went with him last week to Champaign, Ill., on his first outing since the Lewinsky affair. If he and his people believe in anything, it is in his powers of performance, his power to woo, his power to mind-meld with the public.
He began the process with his State of the Union speech and then flew to the heartland, where the applause as he entered the Assembly Hall at the University of Illinois was so thunderous, so overwhelming that he just clasped his hands behind his back and walked to and fro on the stage letting it wash over him.
A stacked crowd? A carefully selected group of supporters? Well, sure, the White House advance team hands out tickets to loyal Democrats and makes sure they get the good seats down front. But there were 12,000 people in the hall and 8,500 more in two overflow locations.
You can't find that many loyal supporters. No, when you hand out that many tickets, you've got to expect there are going to be protesters in the hall someplace.
So was the president's speech interrupted by hoots and hollers?
Not exactly.
It was interrupted just once. By a man who stood up and yelled, "We love you, Bill!"
Outside the hall, I saw one man with a protest sign that said "repent," and when the president flew on to LaCrosse, Wis., the same day, somebody had spelled out on a snowbank on the Mississippi River the word "impeach."
And that was it.
So if you were the president, which would you rather do?
Stay in Washington where critics fill the airwaves and hound your every footstep?
Or go out among the people, where they applaud until they are giddy and shout out how they love you?
I talked to a senior White House official about how the president is feeling these days.
"We have a process of nominating and electing a president that is brutal," the official said. "It weeds out the weak. Bill Clinton grew up believing there was no one other than his mama that he could depend on. So now he believes totally in himself."
And so the president hurtles through the sky.
And the Beast pursues.

2/3/98: Speaking Clintonese
1/29/98: What the president has going for him
1/27/98: Judgment call: how Americans view President Clinton
1/22/98: Bimbo eruptions past and present
1/20/98: Feeding the beast: Paula Jones gets the full O.J.
1/15/98: Let's get it over with: it's time to deal with Saddam, already
1/13/98: Sonny Bono is dead, let the good times roll
1/8/98: Carribbean Cheesecake: First couple has cake, eats cake
1/6/98: PO'ed: a suspected druggie jumps through the employment hoops
1/1/98: Cures for that holiday hangover
12/30/97: Buy stuff now
12/25/97: Peace to all squirrelkind
12/23/97: Home for the Holidays: Where John Hinckley, never convicted, will not be
12/18/97: Bill's B-list Bacchanalia: Press and politicos get cozy, to a point
12/16/97: All dressed up... (White House flack Mike McCurry speculates on his next career)
---
©1998, Creators Syndicate, Inc.