Roger Simon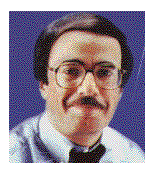 Buba is back from Europe ... but what did he accomplish?
LONDON -- Every day Pakistan doesn't set off a nuclear blast is a good day for Bill Clinton, but as he jetted back to Washington this week to face reality after a week-long European jaunt, there was a simple question left behind:
What did he accomplish?
He went to Germany to celebrate the 50th anniversary of the Berlin airlift, but it was a particularly lifeless event with bad TV pictures for a White House that is obsessed with how things look on the screen.
Clinton's visit was supposed to boost the sagging hopes of German Chancellor Helmut Kohl, who is struggling to get elected to a fifth term, but even though Clinton made a series of thinly disguised campaign appearances on his behalf, few think Kohl will be able to convince German voters that a change is not needed.
Events in India, Pakistan, Indonesia and Kosovo overshadowed the economic summit that Clinton attended in Birmingham. And at the end of his trip, as he jetted to Geneva to give a speech on world trade, White House briefers finally sprang into action, revealing a new deal that seems destined to mire the Clinton administration in international controversy.
In an attempt to mollify European nations that are furious with U.S. sanction laws, Clinton has agreed to partially de-fang a federal law that punishes companies that utilize property seized by the Cuban government of Fidel Castro.
In return, the 15 countries of the European Union have promised to discourage such practices in the future.
Also, the United States has agreed to waive sanctions against three European companies that are pouring $2 billion into Iran -- in return for a Russian promise to help control worldwide terrorism and the spread of weapons of mass destruction.
Toning down the Cuban sanctions law, known as the Helms-Burton Act, will require congressional approval, which the White House says is likely, but those on Capitol Hill are less sure of.
Granting waivers to companies that are doing business with Iran and Libya under the so-called D'Amato Act does not require such approval.
Ironically, Clinton's speech was attended by Cuban President Fidel Castro, who politely applauded from the front row after Clinton finished. Clinton did not speak about the Cuban sanctions, however, and left the chamber immediately after his speech. The two leaders did not greet one another.
At the airport in Geneva, a Cuban airliner was parked adjacent to Air Force One on the tarmac.
The European Union has strongly opposed U.S. sanction laws, which they consider illegal under world trade agreements, and has threatened both to sue the United States and sanction U.S. companies in retaliation.
"We have now avoided a major conflict with Europe," said one senior administration official.
The Helms-Burton act, sponsored by Sen. Jesse Helms, R-N.C., and Rep. Dan Burton, R-Ind., was passed in March 1996 after a Cuban MiG shot down an unarmed U.S. plane carrying Cuban Americans.
The purpose of the bill was to deter companies from investing in expropriated property. There have been more than 6,000 claims, mainly by former Cuban nationals who are now U.S. citizens, against the Castro government for seizing such property.
There are two chief sanctions under the act. In one, corporate officials from companies investing in such property and their spouses and children are forbidden to enter the United States.
This sanction, called Title IV, has aroused the most anger from foreign governments, even though it has been invoked only once to deny entry to a Canadian executive and his family.
"It's a pride thing," one White House official said.
Title IV is the part of the Helms-Burton act that the Clinton administration will ask Congress to waive as it applies to corporations in European Union countries.
Title III, under which U.S. citizens can sue foreign companies that use their seized property will remain in effect, though Clinton retains the right to grant limited waivers.
In return, the nations of the European Union will agree to police their own corporations, denying them loans, grants, subsidies, political risk insurance and government investment if they use improperly seized property.
"This will chill investments in Cuba in the greatest way since Castro came to power," one administration official told reporters and predicted that Cuba would lose huge sums of money because of it.
The waivers to the D'Amato Act, formally known as the Iran-Libya Sanctions Act, also passed in 1996, present a knottier problem for the White House since the compromise basically acknowledges that Iran will be enriched by $2 billion provided by Russian, French and Malaysian companies that are developing an Iranian oil field.
The White House still disapproves of the investment but will waive sanctions against the three companies in return for a Russian agreement to control the transfer of missile technology, high-tech equipment and software to parties that may engage in terrorism or construct weapons of mass destruction.
"I want to emphasize that our position on Iran has not changed," Secretary of State Madeleine Albright said London this week. "We will continue to press for enhanced international cooperation to counter Iran's efforts to acquire weapons of mass destruction and their delivery systems, and its support for terrorism."
Secretary Albright said she was granting waivers to the three foreign companies because "waivers will enhance our ability to work with the Europeans, Russia and Malaysia on a host of other bilateral and multilateral concerns."
Among the things that the waivers might make possible, she said, was Russian ratification of the START II nuclear weapons reduction treaty, "the isolation of Saddam Hussein," cooperation in resolving the Asian financial crisis and cooperation in resolving "the rapidly unfolding events in Indonesia."
In reality, however, the Russian parliament remains opposed to START II, the Asian financial crisis remains unresolved, and if Suharto does step down in Indonesia, it won't be because the Clinton administration had much to do with it.