Eric BreindelMona CharenLinda Chavez
Jacob SullumJonathan S. TobinThomas Sowell
Robert ScheerDon FederRoger Simon
Jewish World Review / February 26, 1998 / 30 Shevat (Rosh Chodesh Adar), 5758

Roger Simon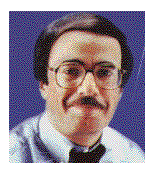 Grow up, boys!
WASHINGTON -- Did you doubt for a moment that this was all a game?
Did you think that Clinton vs. Starr, president vs. prosecutor, was anything other than two school kids behind the schoolhouse seeing who has a bigger one?
If you had any doubts, put them aside. Now, we have the proof.
This week, Ken Starr,
the independent counsel investigating Bill Clinton, subpoenaed Clinton's aide, Sidney Blumenthal, who works in the White House communications office.
Just exactly what Blumenthal does for a living is a little cloudy. "Communications" can mean just about anything at the White House these days.
One of the things Blumenthal does is call reporters and "spin" them, selling the White House message.
Sometimes, the White House message is positive: The president has brought peace and prosperity to our times.
And sometimes, the White House message is negative: Those opposed to the president are part of a vast right-wing conspiracy.
According to one published report, Blumenthal is such a believer in the conspiracy theory that his nickname is G.K. -- for "grassy knoll," the location in Dallas from which John F. Kennedy's "true" assassin allegedly fired.
Some in the White House find all this conspiracy business a little goofy, but others have been won over by Blumenthal.
"I'm the first to roll my eyes at some of this, but Sid has been proven more right than wrong on the 'right-wing conspiracy,'" Rahm Emanuel, a senior White House adviser and the person who coined "G.K.," told a reporter. "There is a partisan effort against us -- more than meets the eye."
OK, fine. And Starr does have partisan, right-wing ties.
Would it be better if the person investigating Clinton were non-partisan? I think so. But it is very difficult to find truly non-partisan people in Washington, and there is no law against being a conservative.
And the White House has had no problem finding people to hit back at Starr. James Carville, a former Clinton campaign aide, has bashed Starr relentlessly and in harsh terms. Tuesday, for instance, Carville went on TV to attack Starr and what Carville called "his band of thugs."
A number of negative stories also have surfaced in recent weeks about Starr and his staff, and Starr apparently believes that Blumenthal has been the source of them.
So a few days ago, Starr subpoenaed Blumenthal and ordered him to appear before a grand jury and reveal the names of all the journalists he has talked to and all the nasty things he has said about Ken Starr and his staff.
See what I mean about two school kids?
Maybe this would be funny if it weren't for the fact that both sides are getting paid with tax dollars.
Starr has spent about $35 million over the last four years in his attempt to get Bill Clinton.
But if Starr has gotten him, I must have missed it.
Starr should be pursuing alleged criminal activity. This does not include which reporters are called by which White House aides and who says what to whom.
The subpoena Starr has served on Blumenthal is an abuse of Starr's power.
Blumenthal gets a salary in the low six figures to communicate the president's message. But if Blumenthal is using his time to spread dirt about Starr and his staff, I think it's a waste of his time and our money.
Based not just on polls but on anecdotal evidence, and by that, I mean interviews with people and the thousands of e-mails and letters readers have sent me, one overwhelming fact becomes clear to me:
People are sick of all this, people are tired of all this, and people don't want any more of their money going for all this.
If you ask me, sometimes, both Clinton and Starr seem to have tiny ones. Minds, that is.

2/24/98: Go get 'em, Bill!
2/19/98: My 15 minutes
2/17/98: The manic-depressive presidency
2/12/98: Drip, Drip, Drip
2/10/98: Clinton tunes out the networks
2/5/98: The flight of the Beast: America's love-hate relationship with scandal
2/3/98: Speaking Clintonese
1/29/98: What the president has going for him
1/27/98: Judgment call: how Americans view President Clinton
1/22/98: Bimbo eruptions past and present
1/20/98: Feeding the beast: Paula Jones gets the full O.J.
1/15/98: Let's get it over with: it's time to deal with Saddam, already
1/13/98: Sonny Bono is dead, let the good times roll
1/8/98: Carribbean Cheesecake: First couple has cake, eats cake
1/6/98: PO'ed: a suspected druggie jumps through the employment hoops
1/1/98: Cures for that holiday hangover
12/30/97: Buy stuff now
12/25/97: Peace to all squirrelkind
12/23/97: Home for the Holidays: Where John Hinckley, never convicted, will not be
12/18/97: Bill's B-list Bacchanalia: Press and politicos get cozy, to a point
12/16/97: All dressed up... (White House flack Mike McCurry speculates on his next career)
---
©1998, Creators Syndicate, Inc.