Roger Simon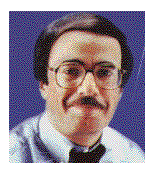 San Francisco:
not only 'gay,'
but happy
WASHINGTON -- We all know that stereotyping is wrong, that it is wrong to hate or like in the plural.
So just as it is wrong to say, "I hate all Lutonians," it must be just as wrong to say, "I like all Lutonians."
Which is why I am having a hard time with San Franciscans. I just returned from San Francisco, and all the people there seem so nice. Even the drivers. In fact, especially the drivers.
In the Washington, D.C., area, where I live, there are only two types of drivers: the quick and the dead.
Nobody will give you a break in Washington. You get stuck behind a broken down car and need to switch a lane? Forget it. Nobody in that lane is going to let you in.
It is a power thing here: Doing the decent thing is considered a sign of weakness.
So if you don't want to spend the rest of your life in the lane you are in (many people do and are found cold and stiff months later, still gripping the wheel), you learn to switch lanes with frightening speed and wild abandon.
So I was stunned recently in San Francisco when I had to switch lanes and somebody just let me do it. Just like that. He just halted and let me in.
I almost wept. And then I noticed, everybody acted like this! Everybody drove the way they taught you to drive in high school: courteously, calmly, with the belief that other drivers would be human beings if you just gave them half a chance.
Maybe everybody in San Francisco believes that since an earthquake might cause them to meet their Maker at any moment, they have to have at least one good thing to say on Judgment Day, like, "You can't send me to Hell, I just let a guy switch lanes in front of me!"
And did I tell you about people on the streets? You're not going to believe this one: They say hello.
Just like that. You walk down the street and somebody says, "Hello."
In many cities, if a stranger says hello to you, you immediately hand him your wallet and say, "This is all I've got, please don't hurt me."
In San Francisco, down by the Embarcadero, where I was walking to the Saturday farmers' market, a guy was washing his brand new Volkswagen beetle and I slowed my pace a second to admire it, and he said, "Hello."
Honest. He really said it. I quickly looked him over to see if he had a gun or at the least a sharpened screwdriver in his hand, but all he had was a sudsy sponge.
I really didn't know what to do, but I dimly remembered that when somebody greeted you, you were supposed to greet him back.
"Uh, hello," I said to him.
I didn't know what to say next, which was OK, because the guy just went back to washing his car.
The farmers' market was really crowded, but nobody was shoving or pushing. They just waited patiently until they could get to the nectarine stand or the cheese stand or the sausage stand
Did I mention that many booths had free samples? And that you could probably put together a nice meal just from the free samples? And that nobody seemed to care that I got free samples of just about every olive in California (I have a thing for olives) and didn't end up buying anything?
I know some people have a stereotyped image of San Francisco just like they have a stereotyped image of New York, but both cities are a lot different than people think.
When I was in New York a few months ago, I was walking through Central Park (of course it was daylight; I'm not nuts) and there were some big rocks there and a guy had climbed up on top of them and then yelled down to his friends in a thrilled voice: "Hey, come on up, there are no needles!"
I know San Francisco has a reputation for weirdness, especially sexual weirdness, but all I found was a live-and-let-live attitude that more cities could probably use.
Yes, there are still things about Northern California that can make you giggle: In Berkeley, I am told, garbage cans are known as "environmental units."
And in one San Francisco restaurant I went to, down at the bottom of the menu there was the request: "Please do not use cell phones in the dining room."
So while it is wrong to stereotype, I have to say San Francisco seems like a really nifty place.
But if you are going there, be sure to wear a floral unit in your hair. B>