Roger Simon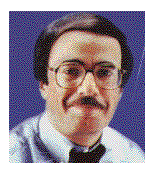 'Man-of-da-people,' huh?
WASHINGTON -- The first sign came that something was up at the White House was when reporters sitting inside the briefing room heard the whup-whup-whup of Marine One's rotor blades outside.
The reporters were listening last Friday to Press Secretary Mike McCurry tell them how the president's personal attorney and Independent Counsel Kenneth Starr had become so lovey-dovey that they were figuring out ways for Clinton to "provide information" to the grand jury investigating him.
But when
Time to get off your high-horse, Bubba.

the reporters heard the helicopter blades, they knew something strange was going on: Reporters are almost always escorted outside when Clinton is leaving the White House so they can shout questions to him as he climbs on board.

This day, however, the White House wanted no shouted questions. This day, the White House was busy throwing up a smokescreen to disguise the fact that the president of the United States had been served a subpoena.

And this day, Bill Clinton learned the downside of being a man of the people: The people expect you to stay that way.

Clinton's job approval rating has remained high even in the face of the Monica Lewinsky investigation in no small measure because of his uncanny ability to connect with ordinary citizens.

But, as his political advisers have been warning for months, that is a double-edged sword: If you want to be of the people, you cannot place yourself above the people.

So when Clinton's legal team asserts that the president holds a special position that places him above certain laws, such as those covering subpoenas, it not only sets the stage for a constitutional showdown with unpleasant reminders of Richard Nixon and Watergate, but it undercuts Clinton's image.

While Clinton's lawyers are prepared to fight a subpoena from Starr all the way to the Supreme Court, they would rather negotiate a compromise that would allow Clinton to voluntarily provide information to the grand jury.

At the same time, Clinton's political team has formulated his last-ditch defense: If the Lewinsky case is just about sex, then it is not a high crime or misdemeanor, either of which could require Clinton's removal from office.

That defense, which has been made privately to reporters by Clinton aides for weeks, was publicly stated by Rep. Barney Frank, D-Mass., on CNN Sunday. Frank sits on the House Judiciary Committee, which will eventually receive Starr's final report on Clinton and which may have to decide whether to impeach him.

Yet Frank said Sunday, "We are not talking about in my judgment a terribly serious allegation as to whether or not he had sex with a consenting adult and that is really at the heart of the only really remaining question."

And though the issue may not be sex, but perjury, Clinton's advisers are convinced that as long as the case stays about sex and not obstruction of justice or about urging Lewinsky to lie, Clinton's popularity with the American people will give Congress little stomach to impeach him.

Yet the unique nature of the presidency can hurt Clinton as well has help him: While a private citizen could invoke a Fifth Amendment privilege not to answer questions before a grand jury, this could be political suicide for Clinton.

Which means he is not really a private citizen and not really in a special place above the law, but somewhere in between -- a very lonely place in between.

Legal opinion is sharply divided over whether a president can be subpoenaed, in part because the court seems to have no remedy if Clinton refuses. Normally, if a person refuses to respond to a subpoena, he could be found in contempt and jailed.

But many Constitutional scholars believe that a president cannot be jailed without first being impeached.

Starr believes that such a subpoena would be enforceable and he has issued one, though he could later withdraw it if he can work out a compromise with Clinton.

While it has been Clinton's policy to continue to be seen "doing the people's business" and not letting the case effect him, the Starr investigation has been going on for nearly four years and is having a considerable negative impact on Clinton's battle-fatigued aides, with a number, such as press secretary Mike McCurry, planning to leave.

"The only thing I am convinced of is that this will never end," a top presidential aide said Friday with weary sarcasm. "Starr is going to go on forever and ever." B>