Jewish World Review Nov. 21, 2003 / 26 Mar-Cheshvan, 5764

Lori Borgman
Good kids! Wonder who raised them
http://www.NewsAndOpinion.com | As I recall, I was wheeled into the delivery room only three times, but in recent months we seem to have accumulated additional kids. I guess they're what you'd call surrogates.
It's not hard to acquire surrogates. Crack open your front door, heat up the oven, set out a few extra plates, and they emerge out of thin air.
This past summer, one of our surrogates moved in for a few weeks and stayed in our son's room while he was away at summer school. She never played music after 9 p.m., never tracked in the house with muddy hiking boots and each morning made the bed to a state of wrinkle-free perfection. I love that girl. She's like the son I never had.
Another of our surrogates joined a gospel choir this fall. They sing and shout and clap and sway back and forth. It's a dream come true. I am finally the mother of a child with rhythm. I missed the first concert and felt terrible. Even with surrogates, a mother still suffers guilt.
One of the high school surrogates has been around so long she now calls me Momma Lori. I hope her own mother is not offended. Of course, I also hope this will increase my Mother's Day take.
Nearly every Tuesday night I feed a group of four young college coeds who materialize for an immunology study group. They are a pleasant group, as surrogates go, except for when they launch into all that dirty talk about disease, toxins and what not.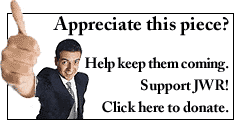 Since the girls all live away from home, they think my home cooking is great. I could feed them road kill with the fur still on it and they'd say, "This is the best meal I've had all week." Then they'd ask for seconds. These surrogates give me the cooking kudos I always deserved.
The benefit of surrogate kids is that you get the rewards with none of the costs. Somebody else paid to clothe them, insure them and straighten their teeth. Another bonus is that you don't have to wait on surrogates hand and foot. They know where the salt and pepper are, which cupboard the drinking glasses are in, how to start the dishwasher and that's there's more microwave popcorn on the shelf in the garage, right above the boxes of pop. Sometimes they even wait on you. Yes, life as it should be.
There are times, however, when all these surrogates can be confusing. "I don't remember having this many kids," the husband says, stepping over assorted young people sprawled around the house.
"We don't," I said.
"Well, then how did we get so many?"
"Young people are like coat hangars," I say. "The minute you take your eyes off them, they subdivide and multiply."
"Some of these kids have been here so long I've forgotten which ones are ours and which ones are loaners."
"You can tell by size," I say. "We've never produced anything over 5' 5"."
Last weekend, the better half and I had retreated to the bedroom to watch a video. One of our own and a surrogate knocked on the door, and asked if they could watch the video, too.
We said sure, get blankets and pillows and find yourselves an uncomfortable spot on the floor. (We don't give up good seating, not even for surrogates.)
Being live wires, we both began nodding off before the video was over. It was the surrogate who turned off the tv, rewound the video and locked the front door to the house when she left.
It's satisfying to have such responsible kids. And raising them took hardly any effort at all.
Enjoy this writer's work? Why not sign-up for the daily JWR update. It's free. Just click here.

JWR contributor Lori Borgman is the author of I Was a Better Mother Before I Had Kids. To comment, please click here. To visit her website click here.
11/14/03: Safety first, even when danger has passed
10/24/03: NFL fan learns to handle heightened sensations
10/03/03: Chipping away at misunderstood lists
09/26/03: Boundaries disappear, society pays the price
09/19/03: Easy (bike) rider
09/12/03: Got Mom?
09/05/03: S'Mores Maker threatens all we hold dear (and gooey)
07/25/03: Private journals, public records
07/25/03: Star appears bright-eyed, bushy-tailed
07/18/03: Girls pool talents for commercial success
07/11/03: Summer; the living is easy
07/03/03: Terrible twos make terrific workout
06/27/03: Emergency a matter of definition
06/13/03: A Father's Day roast for Mother Goose
06/05/03: Good examples of bad parenting
05/23/03: Faulty equations on the love calculator
05/16/03: Busted for Oreos!
05/09/03: Mom plus shipping equals excitement
05/02/03: Mom shudders at thought of the m-a-l-l
04/21/03: Mother Confessions
04/11/03: Husband snoring: Hit or mist
04/04/03: Flip flops hashed at the lunch table
03/28/03: Bare facts on protesters
03/21/03: Madonna: Like an Author
03/17/03: Mom develops rapport with son's answering machine
03/07/03: The call for courage
02/28/03: My relationship with Mister Rogers
01/31/03: Mom pushes memories out the door
01/24/03: Picture this! Human 'beans'
01/10/03: Password, please!
12/31/02: Who it was a good year for
12/06/02: Radio show guarantees family-size audience
12/02/02: High-seas adventure would enlist few takers today
11/15/02: Frozen turkey makes cook chicken out
11/15/02: What's going on with "going out?"
11/01/02: The crazy mind of middle-age
10/25/02: Relationship rooted in willow talk
10/18/02: The challenge of being spontaneous
10/11/02: No wheels, no keys, no problem?
10/04/02: Lessons of a childhood survivor --- my children's
09/20/02: "Cutting the Cord" to the Tube
09/13/02: Over there
08/30/02: The Last One Left
08/23/02: Rare sighting made on the patio
08/16/02: Kids get reality paycheck
08/08/02: We look like this . . . no, Kidman!
08/02/02: We should be a nation of 'nuts'!
07/26/02: Hold your applause --- please!
07/19/02: Greed and Mints on the Pillows
07/12/02: Remodeling: Blueprint for Disaster
07/08/02: The Botox wrinkle
06/28/02: One perfect day
06/21/02: Flush with excitement
06/14/02: The Ways a Father Says "I Love You"
06/07/02: Garage Sale Treasures
05/31/02: No Pudgy Hour at the gym
05/19/02: Ozzy, if you come for dinner, bring change
05/19/02: Instant Messaging and LOL
05/10/02: Some mothers get something more
05/03/02: I Nudge, Therefore I Am
04/25/02: Motherhood is seasonal work
04/19/02: Paper trail to college
04/12/02: What to cook or not to cook
03/31/02: Mom and Dad Break Curfew
03/22/02: Introducing P.P.M. (Partners Per Month)
03/15/02: Birth of a Pothole
03/08/02: When Enron Momma gets mad
03/01/02: Little hope for bookaholic
02/22/02: Wrestling with prejudice
02/15/02: Say What?
02/08/02: Kitchen intelligence
02/01/02: Age-old words
01/25/02: Abortion: Switching Sides
01/18/02: Kids, take note
01/11/02: The heart-stopper e-mail
01/04/02: The slightly sunny side of 2001
12/28/01: The Way Things Work
11/30/01: The Leftover Shuffle begins
11/27/01: Glasses bring age into focus
11/16/01: A different portion of Thanks
11/09/01: The Next Stage of Parenting
11/01/01: Of boys and patriotism
10/26/01: College Son the Invisible Man
10/19/01: Out of the closet ... and into the school
10/12/01: A Parent's Guide to Dating
10/05/01: "Taking Care of You"
09/28/01: Time indivisible
09/24/01: Refueling capitalism
09/14/01: A time to mourn
09/07/01: Lack of modesty stirs the troops
08/31/01: Scholarship search an education
08/24/01: The test for parents
08/17/01: Immodest proposals
08/10/01: Trying to R-r-r-re-re-relax
08/03/01: It may be shabby and chic, but it ain't cheap
07/20/01: Bride showered with sage advice
07/13/01: Baby Bear Finds Driving "Just Right"
07/06/01: Pale at the Thought of Bronze
06/29/01: A Dog's Best Friend
06/22/01: Rethinking fatherhood
06/14/01 Don't forget to lock the door
06/07/01 How grandma punishes her kids
06/01/01 Hearing voices
05/25/01 Cyborgs for Better or Worse
05/18/01 The death of Common Sense

© 2001, Lori Borgman