Jewish World Review Oct. 3, 2003 / 7 Tishrei, 5764

Lori Borgman
Chipping away at misunderstood lists
http://www.NewsAndOpinion.com | It is a strange day when a package of chocolate chips necessitates a 10-minute discussion.
I ask the husband to pick up a bag of chocolate chips when he goes to the store for a gallon of milk. To my way of thinking, it is a simple request that requires a simple response such as "OK," "I will if I can remember," or, "Why don't you make snickerdoodles?"
Instead, we have the following discussion: "I'll get chocolate chips if you'll be very specific." he says. " I don't want this to lead to one of those sigh-and-eye events."
"What's that?" I ask.
"It's where I come back from the store, didn't find exactly what you asked for, and then you sigh and roll your eyes."
"Not true," I say. "I don't sigh and roll my eyes. I just sigh."
"Well chocolate chips can be a quagmire," he says. "What kind do you want?"
"The yellow bag" I say.
"You're going to have to be a lot more specific than that," he says. "Do you want the big bag, the medium bag, the little bag, semi-sweet, milk chocolate, mint, peanut butter mix, mini-chips, chunks or kisses?"
"Wow. You really know your chips," I say, very impressed. "Seeing that you seem to know your way around the grocery, would you mind swinging by the deli and picking up some turkey, too?"
"Oven roasted, honey roasted, smoked or pepper turkey? Shaved, sandwich-sliced or dinner-sliced?"
"Shaved, oven roasted," I say. "Why don't you add lettuce to that list as well?"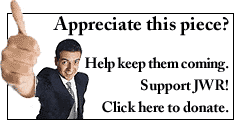 "Iceberg, romaine, boston, bibb, red leaf, green leaf, regular produce or pre-washed and bagged?"
"Regular romaine, and maybe I should turn all the grocery shopping over to you. You really do know your way around."
"What I know is that you have to ask questions up front, as women have a way of making things complicated," he says.
"Women?" I ask. "Aren't you the man who asked me to pick up shaving cream and neglected to specify the red and white striped can? Let's review the choices that were waiting for me on the men's grooming aisle, shall we? In addition to the red stripe there were green, blue, purple and beige stripes. There was shaving cream for sensitive skin, beard buster, foam with moisturizer, foam without moisturizer, cool menthol, lemon lime and soothing aloe.
"And let's not forget the last time you put "regular deodorant" on my list. There's no such thing. There is, however, gel, solid, spray, roll-on, wide or regular, cool on contact or all-day protection. And then there was the matter of scent. I had to decide whether you'd like to smell like white water rapids, old leather, pumpkin pie, fresh trout, or a sweat sock worn by a professional athlete. I was in the deodorant aisle so long the manager sent a security officer to see if I was unconscious.
"Listen," I tell him. " I'll go grab the things on the drug store list, and you pick up the things on the grocery list. And don't forget milk," I say.
"Whole milk, two percent, one percent or skim?" he asks.
"We'll have one 2-percent person at home this weekend and one skim-milk drinker, so split the difference and get one percent. That way we can generate conversation with both drinkers."
We head for the door with our individual lists. I jam my list in my purse. He folds his list, tucks it in his pocket and says, "You do realize things could be much worse, don't you?"
"How's that?" I ask.
"I could ask you to stop at Starbucks and bring me back a coffee."
Enjoy this writer's work? Why not sign-up for the daily JWR update. It's free. Just click here.

JWR contributor Lori Borgman is the author of I Was a Better Mother Before I Had Kids. To comment, please click here. To visit her website click here.
09/26/03: Boundaries disappear, society pays the price
09/19/03: Easy (bike) rider
09/12/03: Got Mom?
09/05/03: S'Mores Maker threatens all we hold dear (and gooey)
07/25/03: Private journals, public records
07/25/03: Star appears bright-eyed, bushy-tailed
07/18/03: Girls pool talents for commercial success
07/11/03: Summer; the living is easy
07/03/03: Terrible twos make terrific workout
06/27/03: Emergency a matter of definition
06/13/03: A Father's Day roast for Mother Goose
06/05/03: Good examples of bad parenting
05/23/03: Faulty equations on the love calculator
05/16/03: Busted for Oreos!
05/09/03: Mom plus shipping equals excitement
05/02/03: Mom shudders at thought of the m-a-l-l
04/21/03: Mother Confessions
04/11/03: Husband snoring: Hit or mist
04/04/03: Flip flops hashed at the lunch table
03/28/03: Bare facts on protesters
03/21/03: Madonna: Like an Author
03/17/03: Mom develops rapport with son's answering machine
03/07/03: The call for courage
02/28/03: My relationship with Mister Rogers
01/31/03: Mom pushes memories out the door
01/24/03: Picture this! Human 'beans'
01/10/03: Password, please!
12/31/02: Who it was a good year for
12/06/02: Radio show guarantees family-size audience
12/02/02: High-seas adventure would enlist few takers today
11/15/02: Frozen turkey makes cook chicken out
11/15/02: What's going on with "going out?"
11/01/02: The crazy mind of middle-age
10/25/02: Relationship rooted in willow talk
10/18/02: The challenge of being spontaneous
10/11/02: No wheels, no keys, no problem?
10/04/02: Lessons of a childhood survivor --- my children's
09/20/02: "Cutting the Cord" to the Tube
09/13/02: Over there
08/30/02: The Last One Left
08/23/02: Rare sighting made on the patio
08/16/02: Kids get reality paycheck
08/08/02: We look like this . . . no, Kidman!
08/02/02: We should be a nation of 'nuts'!
07/26/02: Hold your applause --- please!
07/19/02: Greed and Mints on the Pillows
07/12/02: Remodeling: Blueprint for Disaster
07/08/02: The Botox wrinkle
06/28/02: One perfect day
06/21/02: Flush with excitement
06/14/02: The Ways a Father Says "I Love You"
06/07/02: Garage Sale Treasures
05/31/02: No Pudgy Hour at the gym
05/19/02: Ozzy, if you come for dinner, bring change
05/19/02: Instant Messaging and LOL
05/10/02: Some mothers get something more
05/03/02: I Nudge, Therefore I Am
04/25/02: Motherhood is seasonal work
04/19/02: Paper trail to college
04/12/02: What to cook or not to cook
03/31/02: Mom and Dad Break Curfew
03/22/02: Introducing P.P.M. (Partners Per Month)
03/15/02: Birth of a Pothole
03/08/02: When Enron Momma gets mad
03/01/02: Little hope for bookaholic
02/22/02: Wrestling with prejudice
02/15/02: Say What?
02/08/02: Kitchen intelligence
02/01/02: Age-old words
01/25/02: Abortion: Switching Sides
01/18/02: Kids, take note
01/11/02: The heart-stopper e-mail
01/04/02: The slightly sunny side of 2001
12/28/01: The Way Things Work
11/30/01: The Leftover Shuffle begins
11/27/01: Glasses bring age into focus
11/16/01: A different portion of Thanks
11/09/01: The Next Stage of Parenting
11/01/01: Of boys and patriotism
10/26/01: College Son the Invisible Man
10/19/01: Out of the closet ... and into the school
10/12/01: A Parent's Guide to Dating
10/05/01: "Taking Care of You"
09/28/01: Time indivisible
09/24/01: Refueling capitalism
09/14/01: A time to mourn
09/07/01: Lack of modesty stirs the troops
08/31/01: Scholarship search an education
08/24/01: The test for parents
08/17/01: Immodest proposals
08/10/01: Trying to R-r-r-re-re-relax
08/03/01: It may be shabby and chic, but it ain't cheap
07/20/01: Bride showered with sage advice
07/13/01: Baby Bear Finds Driving "Just Right"
07/06/01: Pale at the Thought of Bronze
06/29/01: A Dog's Best Friend
06/22/01: Rethinking fatherhood
06/14/01 Don't forget to lock the door
06/07/01 How grandma punishes her kids
06/01/01 Hearing voices
05/25/01 Cyborgs for Better or Worse
05/18/01 The death of Common Sense

© 2001, Lori Borgman