http://www.NewsAndOpinion.com | Sony Corp.'s $349 Cybershot DSC-P93 is, I would submit, the kind of camera you want to have when traveling around and taking a lot of photos. Two weeks ago, I did just that, and the camera — discussed here just before that trip — surpassed expectations.

First, it's small enough to carry around easily, especially when coupled with a small carrying case that can hold the camera, an extra set of batteries, and perhaps an extra MemoryStick card or two. The case I used, with the romantic name of LCM-PHA retails for $50; other cases cost as little as $20.

Second, and most important, it takes great pictures. I spent five days seeing important historical sites in Israel, which offers more photo opportunities than a Kerry-Edwards stop at Wendy's. Climbing through Jaffa, Megiddo, Capernaum, Tiberias and Qumran, let alone the "Old City" of Jerusalem, I discovered that the DSC-P93 lives up to its promise: the pictures taken were magnificent, and the quality exceptional. And, I didn't have to lug a super-heavy camera to accomplish the task.

I did gain an appreciation for the rechargeable batteries - and voltage-converting transformer - that were supplied with the kit. Using an adapter plug from my hotel, I was able to reboost the camera batteries each evening, making a day's worth of picture taking quite possible and easy. As noted before, one can use standard "AA" batteries for the same task, but it's better to use the Ni-Cad rechargeables.

I also liked having a 256MB MemoyStick to use; it's a good size for a day's shooting. Of course, I did download the day's pictures to my PowerBook each evening, and erase the storage card. Both are essential moves to handle a lot of pictures, and then keep them around. Connecting the camera to the computer was easy with a supplied USB cable; however, photo transfers were done with the camera on, draining battery power. I wish there were an adapter for the MemoryStick to make it work with a PC Card slot supplied with the camera. Sony sells one for $70 as an option.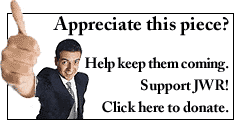 Sony supplies a CD of software to use with the camera, but, having a Mac along, I just used Appl's iPhoto for basic tasks. Back home, Adobe's Photoshop Elements 2 is a great tool for improving and editing photos without too much hassle.

Checking the camera company's Web site (www.sonystyle.com) the other day, I found an extra $20 markdown on the DSC-P93. That brings the price down to $329, and oh, boy, is that tempting! You might be tempted, too.

THE FOLKS AT The Walt Disney Company last week rolled out a $900 personal computer for kids that features a flat-panel display screen with a Mickey Mouse frame, and a CPU box that fits behind the display.

Yawn.

Disney wants consumers to traipse over to CompUSA and shell out quite a bit of money for a PC that has an Intel Celeron D Processor 330, 256MB RAM, 40GB Hard Drive, DVD / CD-RW Combo Drive, Windows XP Home Edition, and Microsoft Works productivity software. There's content filtering software for e-mail and Internet use, and some nice Disney applications that kids might enjoy.

But the overall pricing seems a bit high and the 256 MB of RAM is limited, especially if the kids get going with the multimedia "Disney Dream Desk" software: applications and Windows XP Home both can eat up RAM in a hurry.

If you're looking for a good PC for the kids, keep searching. More can be found, for less money, even if it means the LCD won't have mouse ears.
Find this column useful? Why not sign-up for the daily JWR update. It's free. Just click here.
JWR contributor Mark Kellner has reported on technology for industry newspapers and magazines since 1983, and has been the computer columnist for The Washington Times since 1991.Comment by clicking here.