Jewish World Review August 14, 2003 / 16 Menachem-Av, 5763

Evan Weiner
Sports playing the defense
http://www.NewsAndOpinion.com | There was to be a celebration of basketball in New York this week. Team USA, the guys who hope to represent our country in Athens next year, were to get together in New York and try to make us feel good - about the NBA and the U.S.A. Instead, their presence here in the media capital of the country may become NBA Commissioner David Stern's biggest headache. Rather than glowing photo opportunities, these players may have to constantly explain why it has been such a difficult summer for Stern and their sport.
Earlier this week, the players reported to training camp at John Jay College on Manhattan's West Side. They will be asked over and over about one of their erstwhile teammates, Kobe Bryant, who was replaced by Vince Carter earlier this summer when Bryant injured his knee. Now, because of his legal troubles, Bryant is subject to the same media frenzy as Gary Condit, O.J. Simpson and Monica Lewinsky. But Bryant is not the only star in the hot seat. Nine other NBA players have been arrested since April 11 on charges ranging from assault to marijuana possession.
Stern had hoped to recapture the public's appetite for his product with 10 days of the American flag wrapping around his players with New York practices and an exhibition game against Puerto Rico this Friday night at the Garden as part of the 2004 Olympic Games qualifying tournament. It would have been great having players running around the city, talking up the sport and going for the gold.
Instead, there will be plenty of stark reminders that all is not well in the NBA, starting with Bryant's absence. On the squad will be Jason Kidd, who was traded by Phoenix to New Jersey after his Jan. 18, 2001, arrest on a misdemeanor domestic abuse charge for striking his wife, Joumana. Kidd's backcourt partner will be the Philadelphia 76ers' Allen Iverson, who always seems to draw trouble.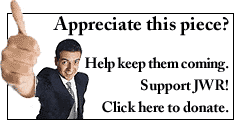 Speaking of court trouble, the basketball court kind, no one should be particularly surprised that the New York Knickerbockers aren't represented on Team USA. The Knicks, as they say, are in a transitional period. (In other words, they will be mediocre and hoping to land a top player in the 2004 NBA draft.) They just dumped one of their marquee players, Latrell Sprewell.
You might remember that Spree came to the Knicks about five years ago after being suspended by the NBA for choking his Golden State Warriors coach, P. J. Carlesimo, during a practice in Oakland. The Warriors fired Sprewell and terminated his $32-million contract. The NBA barred him from playing for a year. But the National Basketball Players Association filed a grievance and an arbitrator, John Feerick, reduced his punishment and ordered the Warriors to rehire him. Shortly thereafter, Golden State traded him to the Knicks.
Feerick's ruling defanged Stern, hampering his ability to discipline his employees. Stern's power is further eroded by the fact that fans, media people, sponsors, corporate partners and those on the NBA beat care only about the final result when the buzzer sounds and don't seem to even think about character and responsibility. If a player can play, he plays. Just ask Mets fans about Doc, Darryl and the rest of the 1986 Mets.
Knicks fans welcomed Sprewell with open arms after they found out he "got game" and were outraged when he left. The New York Times had a column about General Manager Scott Layden, "The Knicks Expert in Mediocrity," which bemoaned the trading of the "charismatic" and "most popular player" for a soft player like Keith Van Horn. Van Horn's biggest crime is that he is a decent player who seems to be a decent guy.
When I tuned in recently, the sports talk show callers were irate and would have preferred that the Knicks had acquired Glenn Robinson, who moved from Atlanta to Philadelphia as part of the four-team trade. What the callers might or might not have known is that Robinson is not available for the first three games of the upcoming season because of a domestic assault conviction.
There is no getting around it: Stern has some major problems, and no easy solutions are at hand. The July 18 indictment of Bryant in Eagle County, Colo., for sexual assault is just one misdeed in an off season filled with court cases.
And it's not just players who have had summertime problems. Los Angeles Clippers owner Donald Sterling was hit with a sexual harassment suit filed by a former employee at his real estate business. She alleged that Sterling made "unwanted and offensive physical contact" with her.
Stern knows the NBA needs to be reined in, but there is almost nothing he can do. The Players Association will fight any disciplinary action, and fans are too absorbed with winning to be concerned with off-the-field antics, which is why Sprewell was so popular in New York.
And with the way things are today, all of this legal action might even help Bryant with advertisers if he is found not guilty. It might give him "street credibility," as Dallas Mavericks owner Mark Cuban has suggested. Basketball players who live on the edge are the darlings of the sneaker companies because they appeal to street ballers.
Baseball manager Leo Durocher, who thought winning required toughness, even ruthlessness, must have been talking for every sports-talk show caller when he said, "Nice guys finish last."
Appreciate this writer's work? Why not sign-up for JWR's daily update. It's free. Just click here.


JWR contributor Evan Weiner is a radio commentator on "The Business of Sports" for Westwood One's Metro Networks. He is being presented with the United States Sports Academy's Distinguished Service Award for 2003. Comment on this column by clicking here.

08/13/03: The NFL angle in the recall
08/07/03: Has the United States run out of markets for Major League Baseball and other sports?
08/04/03: Build it and we will win?
08/01/03: When in doubt leave it to the Baseball Players Association to get something accomplished
07/29/03: Tax payers get stadiums after telling pols they don't want them
07/28/03: Neither fans nor corporate partners care about players troubles as long as they perform well
07/25/03: Arm-twisting cities to have the 'privilege' of a sports franchise
07/24/03: Success in these days of moneyball
07/23/03: Does a World Hockey Association have a mandate?
07/22/03: Time to reinvent the NBA
07/21/03: The days of spending public money for a taxpayers supported stadium are ending
07/15/03: School district charging for the right to play sports
07/11/03: Players' perceived value should be ignored
07/10/03: The WHA returns
07/09/03: Athletes are not role models no matter what the marketing machine tries to sell
07/08/03: Points and rebounds are much more important than grade point average or a diploma
07/07/03: College sports conferences battle —in court — and tax payers pick up tab
07/03/03: When sports is more important to government than clothing and feeding the poor
07/02/03: Will the NHL ticket buying public get any relief from high prices?
07/01/03: NBC's double edged Olympic sword
06/30/03: Cities can never say no to sports
06/27/03: Reporters should not play any part in the sports marketing machine
06/26/03: Court outcome today will permanently alter college football
06/25/03: Why is baseball joining forces with Ozzfest?
06/24/03: Time for a college football super league
06/23/03: Congressional sports
06/20/03: Will you — should you — continue to watch TV after the summer?
06/19/03: Philadelphia's miscalculations should be viewed as a warning for cities who seek Big League status
06/18/03: Why is Jason Kidd being criticized while his owners aren't?
06/17/03: The best college sports action isn't taking place on the field
06/16/03: AOL Time Warner stands up to Steinbrenner
06/13/03: NY Dem warring against private golf clubs
06/12/03: $ports threats against politicos spreading
06/11/03: How Eisner gets away with it
06/10/03: Will there be no more NHL in 15 months?
06/09/03: Why sports attendance continues to decline
06/05/03: Score one for Jeb
06/04/03: FCC developments will have profound affects on sports and TV
06/03/03: If the Senate really wanted to put some teeth into controlling college sports ...
05/30/03: Dugouts or diplomas?
05/29/03: And you thought the NFL only did sports
05/28/03: Congress to re-regulate the cable TV industry? NBA hopes they don't!
05/27/03: The outrageous role of shoe companies in college basketball goes further than Lebron James
05/23/03: NHL's woes are its own doing
05/22/03: Draft double standard?
05/21/03: PGA and Sorenstam got exactly what they wanted — and we gave it to them
05/20/03: Are changes in offing for cable TV sportsviewers?
05/19/03: The courting of Alex Spanos
05/16/03: Sports management recruiters are being forced to run defense
05/15/03: Do we really need another hockey league!?
05/14/03: In sports, talking the truth can get you in greater trouble than breaking the law
05/13/03: Are colleges and universities playing their own version of free agency?
05/12/03: Congress ought not be in the ballpark building business
05/09/03: Standards in sports journalism? Not quite
05/08/03: All you need to know about Major League Baseball
05/07/03: NCAA must not stop cleaning ship
05/06/03: Can spending billions for a two week Olympics be justified?
05/05/03: ESPN rate hikes and those who'd fool the FCC
05/02/03: Why the NFL is so prosperous
05/01/03: How you can tell NASCAR has finally hit the big time
04/30/03: Allies in war, not sports
04/29/03: Using sports teams to pay a city's bills
04/28/03: Can Castro score a coup?
04/25/03: Will SARS have a permanent impact on Toronto's NBA and Major League Baseball franchises?
04/22/03: Correct the hypocrisy in big time college sports
04/21/03: Municipal sports spending is a national problem
04/16/03: How a lonely city council member could change how the sports world operates
04/15/03: Is spending billions for sports the way to repair decades of apartheid practices?
04/14/03: Baseball's gambling problems are bigger than Pete Rose's return
04/11/03: A blueprint for future NBA bargaining?
04/08/03: How sports owners and cable sports networks can help jumpstart the economy
04/07/03: Will Pound get the straight dope on athlete druggies?
04/04/03: Will sports industry suffer now that states are prioritizing funding?
04/03/03: I'll pass on the life of a college basketball player
04/02/03: Time to fix the cable TV sports model
04/01/03: Sportsworld to get its own 'Enron'?
03/31/03: When $ports helps close public educational institutions
03/28/03: Baseball already striking out
03/26/03: NFL giving administration a big boost --- but don't credit them with being patriotic
03/20/03: Guardians of college basketball question your competence with a remote
03/19/03: Sports should be stopped because of war?
03/18/03: The madness needs to be cured
03/17/03: Not exactly the kind of news baseball wants
03/14/03: Keep the pols' paws off my cable TV bill!
03/13/03: In sports, 'free' is usually expensive
03/11/03: War on sports?
03/10/03: Sen. McCain, here's one more sports issue to take up
03/07/03: Playing the $tadium game --- and $coring
03/06/03: NBA should study history before wa$ting tax payer re$ource$
03/05/03: Baseball may no longer be very, very good to Ruppert Murdoch
03/04/03: At Augusta, the real fun and games will not be on the course
02/28/03: Will sports world soon be awaken to war realities?
02/27/03: Is baseball just a game like every other, after all?
02/26/03: He wasn't a player, manager or an owner, but he belongs in Cooperstown
02/25/03: States lining up to protect "college athletes' rights'"?
02/24/03: Why Gov. Ed Rendell is more important to the Pittsburgh Penguins' future than its owner
02/21/03: Tyson is living proof that both Mencken and Barnum were both right and Warhol was wrong
02/20/03: An endless season
02/19/03: The bills have come due
02/18/03: The world may be falling apart ... but American baseball teams are more popular than ever overseas
02/14/03: Adding jocks to the state's payrolls
02/13/03: How can the financially struggling Cablevision bail out another NHL franchise?
02/12/03: Selig is undermining sports franchises
02/11/03: Politicians and business leaders want to join a business that admits it's failing financially
02/10/03: Hold the pols responsible for rate hikes!
02/07/03: Judge a team's future by journalist's job?
02/05/03: College Sports and priorities
02/04/03: While corporate America parties, one wonders about the world's largest communications company and its future
02/03/03: High schooler picked the wrong $port to excel at
01/31/03: Gaming and games
01/30/03: The NHL's game plan
01/29/03: The moral guardians of basketball need some schooling themselves
01/24/03: America's excuse for a party
01/22/03: Turning San Diego into an armed camp
01/22/03: Will San Diego lose on Sunday --- even if it wins?
© 2003, Evan Weiner