Jewish World Review August 16, 2004 /29 Menachem-Av, 5764

Jan L. Warner & Jan Collins
Why is Mom such a hoarder?; Medicaid law may leave child homeless
http://www.NewsAndOpinion.com | Q: Our mother's home has become dangerously cluttered, especially since our father died 18 months ago. Piles of newspapers and magazines fill almost every space, with small paths winding their ways through the various rooms. Mom's bed is covered with papers, except for one small spot where she sleeps, and the refrigerator is packed with rotting food. At last count, 16 cats wander through and above the maze. The odor is unbearable.

But Mom refuses to admit there's a problem here. The more we bring it up, the more defensive she gets. She has just barred my sister from going into her home. We tried to talk to Mom's doctor, but his staff says medical ethics prevent him from talking to us. We're worried that Mom could fall, hurt herself and not be found in time. Have you heard of a solution to this kind of problem?

A: "Hoarding" has been defined as a fear that if you throw something away, you might need it, might not be able to remember it or might bring bad luck on yourself. At the same time, the build-up of newspapers and magazines results in discomfort, not to mention safety concerns, which are generally very disruptive to one's life.

Folks who hoard find it difficult to organize and make decisions — and therefore keep everything — could be suffering from a form of obsessive-compulsive disorder (OCD). Woven in are issues of control over an item — or many items — which, if thrown away and picked up by the garbage men, will be lost forever. Therefore, it's easier to justify the concept that "if I don't throw it away, I won't have to worry about looking for it or replacing it." As a matter of fact, we have heard from readers whose loved ones save chewing gum wrappers and even wash, store and reuse aluminum foil.

Some experts say that hoarding takes the place of family or friends who have died or moved away. Although psychotropic drugs are often prescribed for those who suffer from OCD, these medications are generally not effective in the treatment of hoarding. Nor is intervention by the court because the legal system is ill-equipped to deal with this issue.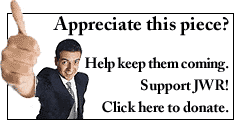 Take heart that you are not alone. Last December, The New York Times reported that there are so many "hoarders" in New York City that the municipality formed a task force for hoarding. According to this article, 12 or more similar task forces have cropped up around the United States, and the Los Angeles County Department of Mental Health, Older Adults Services Division has developed a "Hoarding Fact Sheet." This information, which provides advice for those who are dealing with an elderly friend or loved one who hoards — such as using gentle approach — can be found online at www.la4seniors.com/hoarding.htm.

MEDICAID LAW MAY LEAVE CHILD HOMELESS

Q: Three years ago, my mother fell and broke her hip. After her surgery, my husband and I moved into her home to help care of her. My husband lost his job and, in turn, we lost our other home. Last month, Mom had a stroke, was hospitalized and then was admitted to a nursing home, where she will remain. Her only income is Social Security payments of $790 a month; her only asset was her home.

I was told by a social worker at the hospital that because I had taken care of her for two years, Mom could give me her house without penalty, so I got a lawyer to prepare a deed that Mom signed. But when I applied for Medicaid, even though Mom met the financial and medical qualifications, she was hit with a 20-month penalty. Now I must mortgage or sell the home to pay for her care for 20 months, and my husband and I are out in the cold. Where did we mess up?

A: You probably "messed up" by relying on an inaccurate legal opinion from a hospital social worker. The two-year care stipulation you were told about, which is contained in both federal law and state regulations, exempts the transfer of a residence by a Medicaid applicant to a child who both (1) lived in the house with the applicant, and (2) provided care that helped the applicant avoid placement in a nursing home for a minimum of two years.

We don't know all of the facts, but it appears that while you may have lived in the home for more than two years, you probably did not prove that the care you provided to your mother was instrumental in helping her avoid living in a nursing facility. As an aside, had you left the home titled in your mother's name, it would have remained an exempt asset, meaning that your mother would have qualified for Medicaid. At her death, however, the property would have been subject to "estate recovery" — that is, the right of your mother's state of residence to seek reimbursement for the amount of Medicaid benefits paid to her.

Bottom Line: In these very complex situations, it is essential that no transfers be made without advice from a qualified elder law attorney — not a social worker at a health care facility or, for that matter, anyone else (for more on elder law attorneys, visit www.naela.org).
Find this column helpful? Why not sign-up for the daily JWR update. It's free. Just click here.
JAN L. WARNER received his A.B. and J.D. degrees from the University of South Carolina and earned a Master of Legal Letters (L.L.M.) in Taxation from the Emory University School of Law in Atlanta, Georgia. He is a frequent lecturer at legal education and public information programs throughout the United States. His articles have been published in national and state legal publications. Jan Collins began co-authoring Flying SoloŽ in 1989. She has more than 27 years of experience as a journalist, writer, and editor. To comment or ask a question, please click here.





Brother's reaction to Mom's death angers siblings
Unwisely reducing drug dosages
Why is my sick husband frantic at sundown?
Are Dad's living expenses tax-deductible?
Recovering confidence after a fall
How do I plan my estate?
My parents need a caring lawyer
Can banks reject powers of attorney?
Tech innovations help parents remain home
Looking back for a healthy future
Alzheimer's-stricken Mom is destroying marriage
A cautionary tale of quick-fix mortgages
Why can dad's new wife control his life?
Sister's early death sparks family estate war
Poor financial planning leaves Dad cash-strapped
How do I protect my parents from falling?

Bad 'Will' makes seniors prey
Bankrupt seniors now the debt generation
How can we help ease Dad's depression?
Compensating sister for Mom's care; purchasing life insurance policies from terminally ill individuals
My aunt profited from grandpa's weak will; foreclosing against senior is best
Pay employer taxes for caregivers?
Help Mom organize her finances
Where can seniors get the best health info?
How do we stop our mooching daughter?
Can you stop a double-dealing lawyer?; caregiver red flags
How the government bilks seniors
Dad's new wife took the inheritance
Parents' trustee choice a hidden blessing
Finding the money for home care
Elderly mom is sweet on a hunky aide
'Ziva' gets the scoop on nation's nursing homes
Care decisions for 'elder orphans'
Seeking help for dementia victims
Read admission-package 'agreements'; booting a patient once Medicaid kicks in
Can the kids block our cash flow?; childless couple agonizes over whether to use
powers of attorney or a living trust to manage our assets
Control your assets from the grave
Slacker son will blow his fortune; lawyer's role in "estate-planning"
Mom remarried and spent my inheritance; doesn't want daughter-in-law to receive anything from estate
Can we stop our brother from swindling us?
What Gifting Will Disqualify You From Medicaid
The 'magic' language for a power of attorney agreement
Is care insurance a healthy choice?
Is there protection against Medicaid costs?
Long-term care insurance comes up short
HIPAA -- too much privacy?; nursing home doc could care less
Private pay nursing home residents pay more
Separated families should use care managers
What Makes Up a Caregiving Team?
Who is the client, parents or children?:


© 2003, Jan Warner