Jewish World Review April 29, 2004 /8 Iyar, 5764

Jan L. Warner & Jan Collins
Alzheimer's-stricken Mom is destroying marriage
http://www.NewsAndOpinion.com | Q: I read your column a few weeks ago about the woman who, as sole caregiver for her elderly father with Parkinson's disease, had lost her job because of the time she spends on caregiving. She asked if there was any financial help for her through Medicare or Medicaid. I am an only child, and for the past two years have been the primary caregiver for my 76-year-old, Alzheimer's-stricken mother. Because of the time commitment, I had to quit my job as a paralegal to care for her, although my family's finances required that I work. But the bigger problem is that having Mom in our home is destroying my marriage.

My husband constantly complains that we have no social life and that he hardly ever sees me. Our two children mostly fend for themselves. I love my husband and don't want to lose him, but Mom doesn't have the money to pay for outside care, and neither do we. What can I do?

A: Consider hiring a non-medical home-care worker for several hours a week to give yourself a break, and to allow you and your husband to have some time to yourselves (go to www.homeinstead.com for more information). Because of America's aging population, the home-care industry is booming, and, depending on need, it's cheaper than a nursing home. Your local area agency on aging can give you references, or try the Eldercare Locator (www.eldercare.gov or 800-677-1116). Or you might consider going back to work because the salary you'd earn, together with your mother's income, could perhaps pay a good portion of your mother's bill at an assisted-living facility. And if she meets the required level of needed care, since she has no assets, Medicaid may well fund the cost of her care at a nursing home.

We are receiving more and more letters and e-mails from caregivers about the awful stresses they face while taking care of incapacitated adult loved ones. A recent study by AARP and the National Alliance for Caregiving indicates that about 44.4 million Americans in 22.9 million households provide unpaid care for someone aged 18 or older. This means that one in five Americans -- 21 percent of the population -- cares for an adult. And 17 percent of the caregivers provide more than 40 hours of unpaid care each week.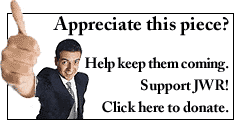 Like you, these duties affect their work: 58 percent of caregivers who work outside the home say they are sometimes late to work, leave early or take off time during the day to provide care. And, contrary to popular belief, it's not only women who do the caregiving; this study showed that 39 percent of caregivers are men.

In short, many caregivers share the physical, financial and emotional stresses you are feeling. Based on this study, those who provide caregiving 40 hours a week and more are the most stressed, and often develop health problems themselves. In fact, on a 5-point scale, 46 percent of caregivers in this category rate their physical strain as 4 or 5. Sixty-three percent rate their emotional stress as a 4 or 5, and 34 percent rate their financial burden as a 4 or 5.

But the soaring costs of long-term care mean that many people, like your mother and your family, can't afford assisted living or a nursing home. In fact, the average nursing home bill for a semiprivate room in 2003 in the United States was nearly $58,000 per year, up 11 percent from the previous year, according to a national survey by MetLife's Mature Market Institute. The cost of assisted-living facilities rose 10 percent during the same time period, to an average of more than $28,000 annually. Because these costs will continue to escalate as the baby boomers age, we highly recommend buying long-term care insurance while it is available and affordable.

There's another statistic you should know about: According to a study released April 5 that was funded by the National Institute on Aging and conducted by researchers at the University of Washington, Alzheimer's cuts a person's remaining life expectancy in half. The study of 521 people with newly diagnosed Alzheimer's found that the median survival period was 4.2 years for men and 5.7 years for women, about half what a person of the same age who did not have the disease would be expected to live. While this may be difficult to hear, according to the study's lead researcher, "it can help in making appropriate plans for the future."
Find this column helpful? Why not sign-up for the daily JWR update. It's free. Just click here.
JAN L. WARNER received his A.B. and J.D. degrees from the University of South Carolina and earned a Master of Legal Letters (L.L.M.) in Taxation from the Emory University School of Law in Atlanta, Georgia. He is a frequent lecturer at legal education and public information programs throughout the United States. His articles have been published in national and state legal publications. Jan Collins began co-authoring Flying SoloŽ in 1989. She has more than 27 years of experience as a journalist, writer, and editor. To comment or ask a question, please click here.





A cautionary tale of quick-fix mortgages
Why can dad's new wife control his life?
Sister's early death sparks family estate war
Poor financial planning leaves Dad cash-strapped
How do I protect my parents from falling?

Bad 'Will' makes seniors prey
Bankrupt seniors now the debt generation
How can we help ease Dad's depression?
Compensating sister for Mom's care; purchasing life insurance policies from terminally ill individuals
My aunt profited from grandpa's weak will; foreclosing against senior is best
Pay employer taxes for caregivers?
Help Mom organize her finances
Where can seniors get the best health info?
How do we stop our mooching daughter?
Can you stop a double-dealing lawyer?; caregiver red flags
How the government bilks seniors
Dad's new wife took the inheritance
Parents' trustee choice a hidden blessing
Finding the money for home care
Elderly mom is sweet on a hunky aide
'Ziva' gets the scoop on nation's nursing homes
Care decisions for 'elder orphans'
Seeking help for dementia victims
Read admission-package 'agreements'; booting a patient once Medicaid kicks in
Can the kids block our cash flow?; childless couple agonizes over whether to use
powers of attorney or a living trust to manage our assets
Control your assets from the grave
Slacker son will blow his fortune; lawyer's role in "estate-planning"
Mom remarried and spent my inheritance; doesn't want daughter-in-law to receive anything from estate
Can we stop our brother from swindling us?
What Gifting Will Disqualify You From Medicaid
The 'magic' language for a power of attorney agreement
Is care insurance a healthy choice?
Is there protection against Medicaid costs?
Long-term care insurance comes up short
HIPAA -- too much privacy?; nursing home doc could care less
Private pay nursing home residents pay more
Separated families should use care managers
What Makes Up a Caregiving Team?
Who is the client, parents or children?:


© 2003, Jan Warner