Jewish World Review Dec. 3, 2003 /8 Kislev, 5764

Jan L. Warner & Jan Collins
Finding the money for home care
http://www.NewsAndOpinion.com | Q: My wife and I are in our mid-70s. She's been deteriorating due to rheumatoid arthritis and dementia. I have been her sole caregiver. Our children have moved away and rarely visit. We are on a fixed income of Social Security, my pension, and what has become very little interest from our investments (which are down to less than $150,000). Our biggest asset is our lakefront home. We paid $50,000 for it more than 40 years ago, and it's now worth more than $600,000.
My health is good other than "caregiver burnout." My wife and I promised each other that we would stay at home and independent as long as possible. We have no debts and don't want to move, but I need outside help and the house needs repairs that I don't feel we can afford. How can we pay for care at home for my wife, preserve enough funds to last us both, and still leave something to our children?
A: There are more choices available today to keep you and your wife at home than in the past when elderly folks who became too feeble usually went to a nursing home.
You have a number of options available that can best be tapped via professional advice and a coordinated plan. First, your home situation should be assessed by a qualified geriatric care manager (www.caremanager.org) who can help you develop a plan of care. Based on our experience of hearing from seniors throughout the country for years, a do-it-yourself plan will probably topple your already shaky house of cards.
It may be that you and your wife will be able to continue living at home longer if home-nursing and housekeeping-type services are provided. Private aides can help you with many of your wife's needs at a cost of between $10 and $18 per hour, depending on where you live. Nurses who perform skilled services such as catheterization will cost between $25 and $40 hourly.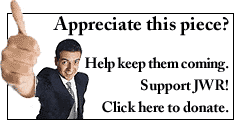 Because you and your wife need continued socialization rather than being isolated at home, aides can help you both get out as long as your wife is still mobile. And they can take care of your wife while you get needed respite time. Although you say you don't want to move, the cost of repairs and upkeep to your home may be significant. For this reason, we suggest that you look into stable Continuing Care Retirement Communities (CCRC) with good, long-term track records. While there are large entry fees and continuing monthly fees, a continuum of care is available.
How will you pay for it? If you and your wife sell your home, the first $500,000 of capital gain will be free of taxes. If, however, one of you dies and the other must sell, only $250,000 of gain is sheltered from taxation. Or, you could choose a reverse mortgage that, depending on where you live, will allow you to tap into your home equity now to fund ongoing care needs. Again, these decisions should not be made on the fly. We encourage you to find an experienced elder law attorney (www.naela.org) who will make sure appropriate documents are in place and will assist you in navigating these uncharted waters.
With the 85-and-over population projected to increase from more than 3.5 million today to more than 9 million within the next 25 years, today's seniors must plan to make their money last longer than they expected. For this reason, and because of the financial devastation caused by long-term-care expenses, transfers of wealth to children will continue to decline. We hear from far too many seniors who placed their children's wants above their own needs — to the seniors' detriment.
Given the economic climate today, we believe seniors should retain control of their assets for as long as possible and spend their resources to provide themselves with the highest quality of care for as long as possible. And if that means there will be no inheritance to the children, so be it.
Find this column helpful? Why not sign-up for the daily JWR update. It's free. Just click here.
JAN L. WARNER received his A.B. and J.D. degrees from the University of South Carolina and earned a Master of Legal Letters (L.L.M.) in Taxation from the Emory University School of Law in Atlanta, Georgia. He is a frequent lecturer at legal education and public information programs throughout the United States. His articles have been published in national and state legal publications. Jan Collins began co-authoring Flying SoloŽ in 1989. She has more than 27 years of experience as a journalist, writer, and editor. To comment or ask a question, please click here.





Elderly mom is sweet on a hunky aide
'Ziva' gets the scoop on nation's nursing homes
Care decisions for 'elder orphans'
Seeking help for dementia victims
Read admission-package 'agreements'; booting a patient once Medicaid kicks in
Can the kids block our cash flow?; childless couple agonizes over whether to use
powers of attorney or a living trust to manage our assets
Control your assets from the grave
Slacker son will blow his fortune; lawyer's role in "estate-planning"
Mom remarried and spent my inheritance; doesn't want daughter-in-law to receive anything from estate
Can we stop our brother from swindling us?
What Gifting Will Disqualify You From Medicaid
The 'magic' language for a power of attorney agreement
Is care insurance a healthy choice?
Is there protection against Medicaid costs?
Long-term care insurance comes up short
HIPAA -- too much privacy?; nursing home doc could care less
Private pay nursing home residents pay more
Separated families should use care managers
What Makes Up a Caregiving Team?
Who is the client, parents or children?:


© 2003, Jan Warner