Jewish World Review May 17, 2004 /26 Iyar, 5764

Jan L. Warner & Jan Collins
Tech innovations help parents remain home
http://www.NewsAndOpinion.com | Q: My parents are in their early 80s and fairly healthy, although Dad needs a walker to get around and Mom is forgetful. They're adamant about staying in the home they've owned for more than 50 years, but my siblings and I worry about whether they can really continue to take care of themselves. Are there resources out there that we can consult about this?

A: Older folks invariably want to stay in their own homes for as long as possible. The National Council on the Aging, in fact, says that 95 percent of seniors aged 75 and older "prefer to stay in the privacy and comfort of their own homes." The trick, however, is being able to determine when to call in help.

We usually recommend that adult children hire a good geriatric care manager (www.caremanager.org) to assess elderly parent(s) and suggest a course of action. We still think this is a good idea. But questions like yours led us to a new study by the Georgia Institute of Technology (GIT), which indicated that older adults are willing to give up some privacy if it enables them to remain independent longer.

The study results illustrate "how important it is to older adults to stay in their homes rather than move into some type of assisted-living housing," said Wendy Rogers, a psychology professor at GIT. "People were very excited about (the study)."

Funded by the National Science Foundation and the National Institutes of Health, research included inviting 44 adults, ages 65 to 75, to tour GIT's Broadband Institute Residential Laboratory and review new technologies designed by computing researchers to help people "age in place."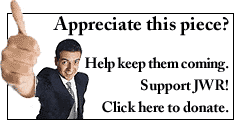 Some of the technologies were highly intrusive, others less so. They included:

— Cook's Collage, which photographs people preparing a meal and displays the cook's recent actions on a monitor mounted over the countertop. This helps distracted chefs remember what actions they've already taken.

— Digital Family Portrait, which helps relatives from out of town see what's happening in the home of an aging relative. A monitor that hangs in the home (the senior's own home or that of the caregiver) displays a static photo of the senior; the icons on a digital-image frame offer information about the senior - such as how active the person is. Data is updated daily.

— Gesture Pendant, an ornament worn on the body that senses hand movements and allows the wearer to activate different items in the house (television, lights, etc.). This could be useful to someone who suffers from reduced mobility, such as your Dad.

While older adults are often hesitant to embrace new technology, this wasn't the case with the study participants, especially if they felt there was a need and if they had some control, Rogers said. Some of the older adults, she added, actually felt more secure if someone was watching them.

Rogers told Next Steps that her team of psychologists, computer scientists and engineers plans to do a larger study in 2005 that will include a wider ranger of older individuals, such as those with lower education levels, those who are frail, and those who are already living in assisted-living environments. Their findings could be used in the development of commercial products at some later date. (Georgia Tech does not develop commercial product.)

"Our research is intended to provide a fundamental understanding of the decision-making processes of older adults," Rogers said, "and to lend insight into their concerns, attitudes and willingness to adopt advanced home technologies." (For more information on the study, go to www.gtresearchnews.gatech.edu)

Future developments could help your parents stay at home longer, which is why we discussed the study. However, for now, your best option to help your parents is to find a good geriatric care manager.
Find this column helpful? Why not sign-up for the daily JWR update. It's free. Just click here.
JAN L. WARNER received his A.B. and J.D. degrees from the University of South Carolina and earned a Master of Legal Letters (L.L.M.) in Taxation from the Emory University School of Law in Atlanta, Georgia. He is a frequent lecturer at legal education and public information programs throughout the United States. His articles have been published in national and state legal publications. Jan Collins began co-authoring Flying SoloŽ in 1989. She has more than 27 years of experience as a journalist, writer, and editor. To comment or ask a question, please click here.





Looking back for a healthy future
Alzheimer's-stricken Mom is destroying marriage
A cautionary tale of quick-fix mortgages
Why can dad's new wife control his life?
Sister's early death sparks family estate war
Poor financial planning leaves Dad cash-strapped
How do I protect my parents from falling?

Bad 'Will' makes seniors prey
Bankrupt seniors now the debt generation
How can we help ease Dad's depression?
Compensating sister for Mom's care; purchasing life insurance policies from terminally ill individuals
My aunt profited from grandpa's weak will; foreclosing against senior is best
Pay employer taxes for caregivers?
Help Mom organize her finances
Where can seniors get the best health info?
How do we stop our mooching daughter?
Can you stop a double-dealing lawyer?; caregiver red flags
How the government bilks seniors
Dad's new wife took the inheritance
Parents' trustee choice a hidden blessing
Finding the money for home care
Elderly mom is sweet on a hunky aide
'Ziva' gets the scoop on nation's nursing homes
Care decisions for 'elder orphans'
Seeking help for dementia victims
Read admission-package 'agreements'; booting a patient once Medicaid kicks in
Can the kids block our cash flow?; childless couple agonizes over whether to use
powers of attorney or a living trust to manage our assets
Control your assets from the grave
Slacker son will blow his fortune; lawyer's role in "estate-planning"
Mom remarried and spent my inheritance; doesn't want daughter-in-law to receive anything from estate
Can we stop our brother from swindling us?
What Gifting Will Disqualify You From Medicaid
The 'magic' language for a power of attorney agreement
Is care insurance a healthy choice?
Is there protection against Medicaid costs?
Long-term care insurance comes up short
HIPAA -- too much privacy?; nursing home doc could care less
Private pay nursing home residents pay more
Separated families should use care managers
What Makes Up a Caregiving Team?
Who is the client, parents or children?:


© 2003, Jan Warner